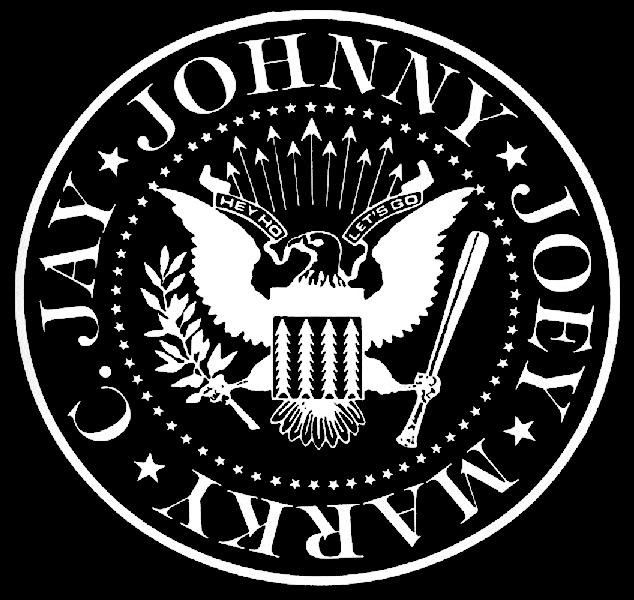 The fourteenth and final studio album for The Ramones was released in 1995 and titled 'Adios Amigos'. It was a sad time because Joey had been diagnosed with incurable lymphatic cancer, though few knew about it because as in all things in Ramones World it was kept a secret. Johnny had declared that if the album didn't sell enough copies then the band would break up, and in typical fashion the album failed to get out of the lower reaches of the Billboard Top 200 albums (peaking at 148).
'Adios Amigos' sounds a lot better than the previous releases because at the helm of production was Daniel Rey (he had co-written songs on previous albums with most members of the band). Under his watchful eye the band were able to recapture a little of the magic that made their earlier albums so special.
Five of the tracks are co-written by Dee Dee and Daniel Rey (with a sixth credited to Dee Dee & John Carco). Joey contributed two songs, the brilliant 'Life's a Gas' and the even more amazing 'She Talks to Rainbows'. CJ had two songs and Marky had co-written one for the final project.
According to The Ramones Wiki page the reason CJ got to sing on five (if you include the bonus track 'R.A.M.O.N.E.S.') was:
"In a reverse decision, many tracks on this album are performed at a slower pace because of Joey's maturing, ailing vocals, a factor the band had acknowledged in previous years. In preceding tours the band had originally played faster with negative reviews of the shows being the result."

But maybe the real reason was that Joey was sick and it was far too much of a strain for him to be able to do a whole albums worth of material.
The album opens with a classic cover version, 'I Don't Want To Grow Up'. It's a song that sets the tone for the rest of the album as they get back to singing perfect pop songs about dysfunction, love and broken hearts.
There's a great live performance on the Letterman show on 9th February 1996 of the song:
The Promo video for it was a throwback to the old days - Cartoon background and the band in real time. It is quality stuff:
Dee Dee's songs were interesting. Three of them he had released before ('Makin' Monsters for My Friends' & 'It's Not For Me to Know' had appeared on his 'I Hate Freaks Like You' album and 'The Crusher' was taken from his rap project as Dee Dee King) and each one of them sounded like old school Ramones, none more so than 'Cretin Family'. CJ on vocals for all of these sounded more like Dee Dee than Dee Dee did! Shame that his two songs ('Scattergun' and 'Got A Lot To Say'') didn't really make their mark, the same goes for Marky's 'Have A Nice Day'.
The other cover on the album is 'I Love You', originally recorded by Johnny Thunders & The Heartbreakers for their debut 'L.A.M.F' back in 1977. It doesn't quite have the sleaziness of The Heartbreakers version but it is passable.
The Original live at Portsmouth Polytechnic 23rd June 1977:
The Cover:
It's Joey's songs that are the real standout though. 'Life's A Gas' is like a throwback to the 70's sound of Slade and T-Rex and just perfect for the band. 'She Talks to Rainbows' is possibly one of the finest he ever wrote.
Joey would later release the song alongside Ronnie Spector. I hunted around for their version but came up with zip. There is a version of 'Bye Bye Baby' which I thought was pretty cool.
The remaining part of 1995 and into 1996 was spent on the road doing farewell shows culminating in Los Angeles on August 6th with a final show that would eventually be released on CD and DVD called 'We're Outta Here'. In my next blog I'll briefly look at the live albums and comment further upon this final performance.