Wednesday, 31 December 2014
Posted by

Doug at Soundtrack4Life
at 10:32
No comments:

Posted by

Doug at Soundtrack4Life
at 10:17
No comments:

Tuesday, 30 December 2014
Everyday throughout this year we have managed to post a daily Tidy Tune (apart from the week when we were on holiday I think we managed it everyday!).
Here's the complete playlists of our Tidy Tunes. The first two amount to around 12 hours of music!
The final two will be posted tomorrow after we have added the final Tidy Tune of the Year.
Hope that you have enjoyed this daily slice of music from Soundtrack4Life.
On January 1st 2015 we begin a new daily series 'Alphabet Beats'. Do hope you will join us for that, it promises to be a very good and interesting series that will spotlight daily an artist/band and their music.
April - June
Posted by

Doug at Soundtrack4Life
at 12:01
No comments:

Posted by

Doug at Soundtrack4Life
at 10:39
No comments:

Monday, 29 December 2014
Posted by

Doug at Soundtrack4Life
at 12:52
No comments:

Sunday, 28 December 2014
Posted by

Doug at Soundtrack4Life
at 09:47
No comments:

Saturday, 27 December 2014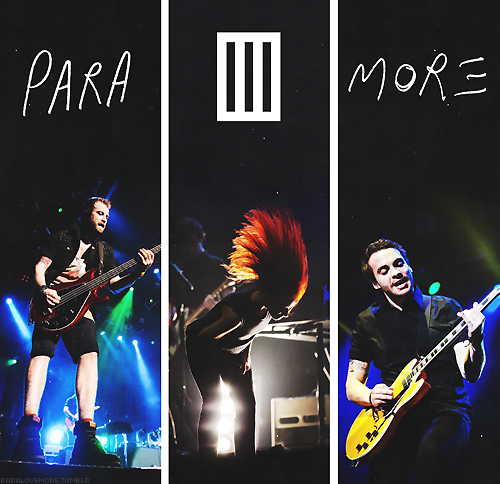 HAPPY 26TH BIRTHDAY
HAYLEY WILLIAMS
Click on

the links

to enjoy the music
Posted by

Doug at Soundtrack4Life
at 09:52
No comments:

Posted by

Doug at Soundtrack4Life
at 08:44
No comments:

Friday, 26 December 2014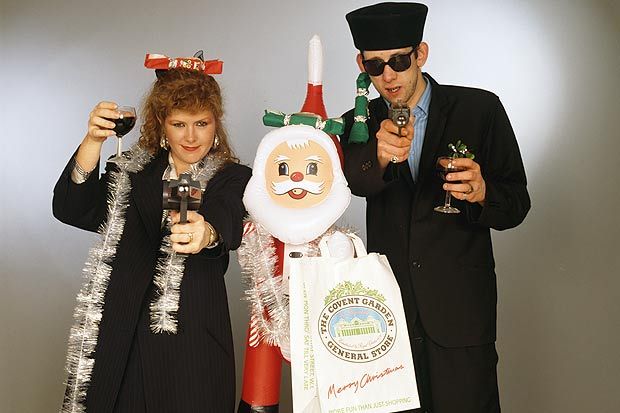 It was Shane McGowan's birthday yesterday, also my mate Tim Leonard had his birthday on Christmas Day .
Anyway, the final Christmas song of the year and it's the nations favourite.
Posted by

Doug at Soundtrack4Life
at 07:52
No comments:

Thursday, 25 December 2014
Hotel Can't Afford Ya - Apologetix
From a dark desert highway we pulled into the inn
Rome called for a census -- I was from Bethlehem
Up above from a distance a star was giving me light
My wife was heavy cause her child was due -- We had to stop for the night
So we stood in the doorway of Bethlehem Hotel
And I was thinking to myself, "I hope to Heaven they'll give me some help"
But they told us no-can-do and they sent me away
"There's a place around the corner though where you both can stay"

Welcome, but the hotel can't afford ya
Such a lovely place but we're out of space
Ran out of room and the hotel can't afford ya
It's the time of year -- with the census here

My wife was definitely gifted -- That's what the Lord's angel said
She was about to have a baby boy while still virgin
Spent the night in a barnyard -- cheap slumlord's rent
Some night to remember -- some night to forget
So because of what happened I was grieving for my wife
I said, they probably haven't cleaned in here since B.C. 65
Animal voices were calling for straw and hay
Keep you up through the middle of the night just as if to say

Welcome, but the hotel can't afford ya
It's a lovely place, but we're out of space
Holiday rush and the hotel can't afford ya
What a nice surprise for your silent night

He was born that evening and shepherds came that night
And they said, We are all just visitors here -- of the Holy Christ
And in an ass's manger, they found the boy asleep
They started gettin' teary eyed so they went back to their sheep
Last thing I remember there were wise men at the door
They had a bunch of packages from the place they were before
We're late, said the wise men, We had problems Christmas Eve
We've been checking out your shiny light all through the Middle East
©1998 Parodudes Music, Inc.
Posted by

Doug at Soundtrack4Life
at 06:05
No comments:

Wednesday, 24 December 2014
Just released in time for Christmas from the archives of Bruce Springsteen and the E Street Band, a classic concert from the 'Darkness at the Edge of Town Tour'. The Agora in Cleveland has hosted a number of Bruce shows down through the years but this one is one of the finest. Two Hours and almost 54 minutes of the most wonderful music.
Setlist from

Brucebase


SUMMERTIME BLUES (2.28) / BADLANDS (4.12) / SPIRIT IN THE NIGHT (6.35) / DARKNESS ON THE EDGE OF TOWN (4.00) / FACTORY (2.13) / THE PROMISED LAND (5.18) / PROVE IT ALL NIGHT (9.32) / RACING IN THE STREET (9.05) / THUNDER ROAD (5.17) / JUNGLELAND (9.00) / PARADISE BY THE "C" (3.10) / FIRE (2.26) / SHERRY DARLING (3.45) / NOT FADE AWAY - GLORIA - SHE'S THE ONE (13.05) / GROWIN' UP (12.10) / BACKSTREETS (11.53) / ROSALITA (COME OUT TONIGHT) (11.29) / 4TH OF JULY, ASBURY PARK (SANDY) (6.28) / BORN TO RUN (4.23) / BECAUSE THE NIGHT (7.07) / RAISE YOUR HAND (4.25) / TWIST AND SHOUT (6.32)
For Information regarding purchase
Posted by

Doug at Soundtrack4Life
at 12:25
No comments:

Posted by

Doug at Soundtrack4Life
at 08:38
No comments:

Tuesday, 23 December 2014
Joe Cocker had a lot of battles in his life: depression, heroin addiction and alcoholism and he fought against those and won, but sadly yesterday, at the age of 70, his final battle with Lung Cancer was one he could not defeat.
In a career that began back in the 60's and saw him release 22 Studio Albums, 9 Live Albums and 68 Singles, Cocker was considered as one of the finest voices in music. Even on his last studio album 'Fire It Up' he was at the age of 68 still sounding in fine voice and live in concert was still peforming fantastically.
Whilst predominately known for only a few songs - 1968's Cover of The Beatles' 'With A Little Help From My Friends', 1975's 'You Are So Beautiful' (a Billy Preston Cover), and 1982's duet with Jennifer Warnes 'Up Where We Belong', there's actually so much more to him than that.
Fire It Up Live (Cologne 2013)
Posted by

Doug at Soundtrack4Life
at 11:13
No comments:

Monday, 22 December 2014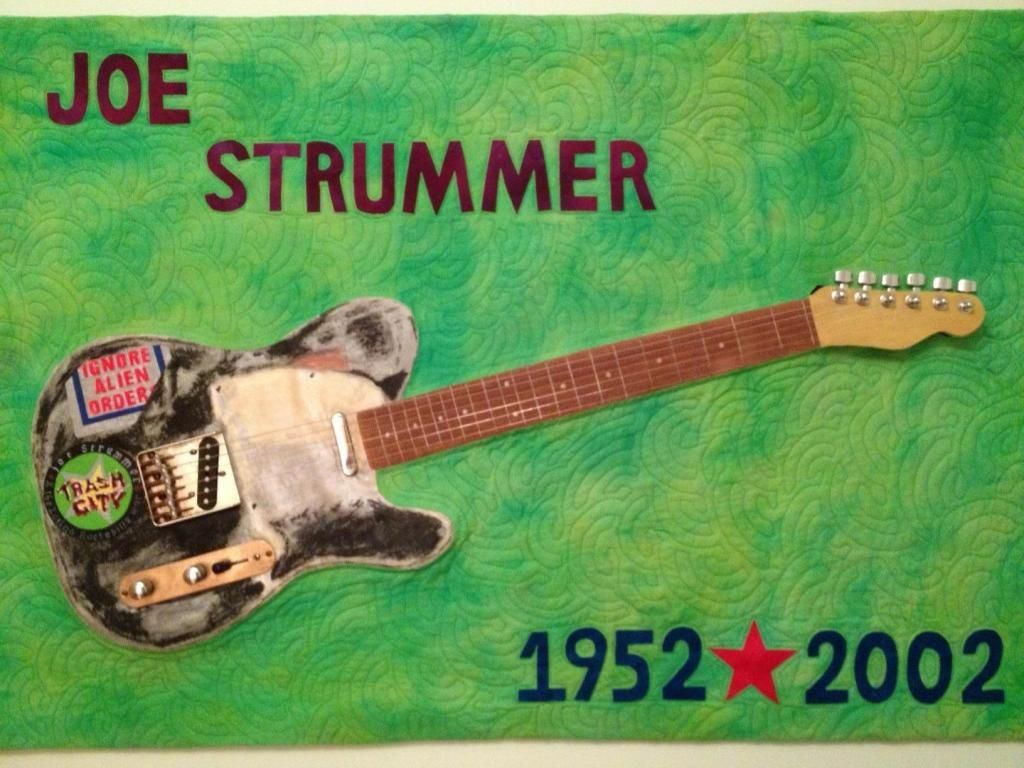 VIVA JOE STRUMMER
I'da Called You Woody, Joe
Posted by

Doug at Soundtrack4Life
at 11:30
No comments: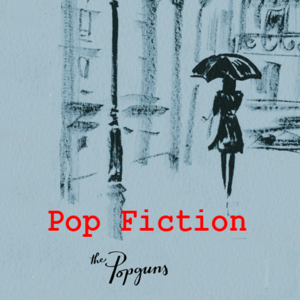 The last album by Brighton's The Popguns was way back in 1996 ('A Plus de Cent')! So you can imagine what a wonderful delight it was to discover that this month they have finally released a brand new album entitled 'Pop Fiction'. They have been back around for a couple of years after a handful of gigs in 2012 and a couple in 2013, but this year has seen them playing more shows including dates in Paris, New York and Berlin (as well as London and their beloved Brighton Area).
In places this reminds me a little of 10,000 Maniacs (that's not a bad thing at all in my book!). Vocalist Wendy Pickles has a bit of Natalie Merchant edge to her voice (think of their 'In My Tribe' album and you might see the comparison).
If you want to get one last album before the year closes out or are wishing a last gasp Christmas Present then this is the album

YOU MUST GET!
Highly anticipated and absolutely superb new album from legendary English band The Popguns! Purveyors of heartfelt, uncomplicated pop music, carried by melodies and vocals that go straight to the heart, the group's debut single 'Landslide' in 1989 was voted into John Peel's Festive 50 and a rush of brilliant singles and albums over the next six years assured the band a well-deserved place in pop history. Recently the four original members reformed along with a new drummer and backing singer and this year has seen them play to enthusiastic audiences in London, Paris, Berlin, New York, and the prestigious Indietracks Festival. The first Popguns album since 1996, 'Pop Fiction' is a truly magnificent return. Epic album opener 'City Lights' begins with a chiming guitar intro that builds into dreamy vocals telling a tale of misplaced affections and the alluring lights of the big, bad city, accompanied by some especially dazzling melodies. Meanwhile, 'If You Ever Change Your Mind' is a classic three-minute power pop tune with a wicked hook and a little twist in the tail. The song was inspired in part by an episode of the Danish political drama 'Borgen' and is a stunning showcase for the incomparable vocals of Wendy Pickles. The album continues with the immediate pop hit 'Lovejunky' which was released earlier this year as a limited red vinyl 7" single. It's a glorious song with soaring vocals, driving guitars, an insanely catchy chorus, and marvelous harmonies. Next, a long acoustic intro for 'Still Waiting For The Winter' showcases dual female vocals before the rest of the 'Guns arrive for a reflective journey through a vignette of Popgun nights out on the Brighton seafront. The song references the band's second single and live favorite 'Waiting For The Winter' from 1989, giving long-time fans even more to smile about. 'Alfa Romeo' is a single contender inspired by the fascinating story of American trumpeter Chet Baker, and the mood of the song perfectly fits the romantic image of the unimaginably cool Baker in his Alfa Romeo on the boulevards of San Francisco, Paris and Rome. Side two of the album opens with the slow burner 'Out of Sight' with its tom-tom intro providing the base for some ethereal feedback guitar and gorgeous layered vocals. It's an altogether different side to The Popguns as they sink into the divine sound of a long distance love affair quietly beating on a rainy Wednesday night. This segues into the sparse backing track of 'Not Your Night Tonight', which lets Wendy's voice be heard in its full beauty with lyrical shades of Lou Reed and Bob Dylan and some beautifully twinkling keyboards. 'Leaning on the Backline' is a proper up-tempo indie guitar track and a nostalgic look back to the late 80s and the people and places around the band at that time, while 'Something Going On' sits perfectly beside any track from that time period as a classic Popguns song with Wendy's vocal delivery leaving no doubt that this is still someone not to be messed with! Finally, 'I'll See You Later' is a celebratory sign off to the album with The Popguns getting as close to rock as they probably ever will with some solid guitar riffs.

Utterly accomplished and bursting with confidence, 'Pop Fiction' is that great pop record The Popguns always promised when they formed 25 years ago and an absolutely spectacular return for the band. Pop perfection indeed!
CLICK ON

THE LINKS


TO ENJOY THE MUSIC
Posted by

Doug at Soundtrack4Life
at 00:32
No comments:

Sunday, 21 December 2014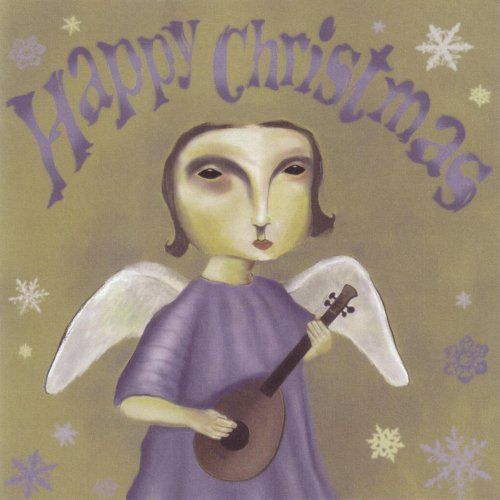 Click on the links to listen to all Five Albums in the series.
Posted by

Doug at Soundtrack4Life
at 08:54
No comments:

Saturday, 20 December 2014
Sexuality
No One Knows Nothing Anymore
Handyman Blues
Greetings to the New Brunette
I Ain't Got No Home In This World Anymore
There Will Be A Reckoning
Waiting For The Great Leap Forward

Click on the links to enjoy more music from Billy Bragg.


Posted by

Doug at Soundtrack4Life
at 09:18
No comments:

Friday, 19 December 2014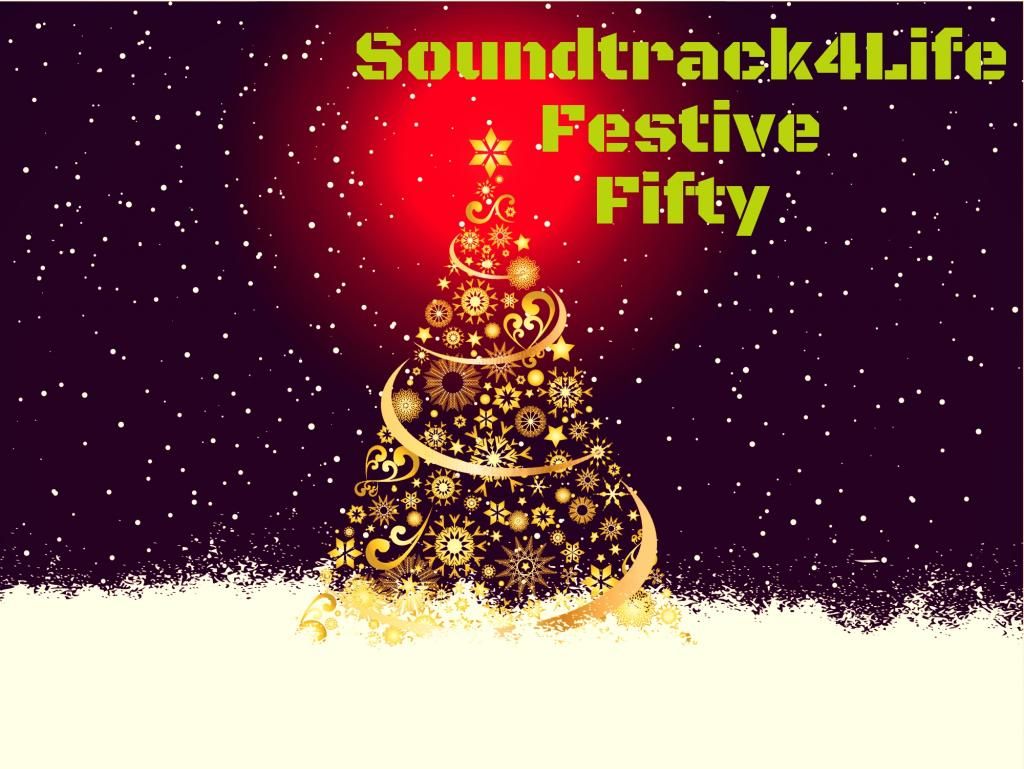 We continue with the

Festive Fifty

.
Remember, the Numbers Mean Nothing, The Music Means Everything!
Posted by

Doug at Soundtrack4Life
at 15:01
No comments:

Posted by

Doug at Soundtrack4Life
at 08:56
No comments:

Thursday, 18 December 2014
There's absolutely loads of links on this piece so do click on them to enjoy the music of Kirsty MacColl. Thanks for stopping by. - Doug (S4L)
At this time of year the voice of Kirsty Anna MacColl can often be heard along with The Pogues wafting out of stores playing their customary Christmas music, and on Radio Stations up and down the land as well. As of 4 days ago 'Fairytale of New York' was sitting pretty in the charts at #11 (it's highest placing since 2006) and what with all the changes as to how the charts are made up these days (with downloads, plays on music platforms like Spotify etc) it could actually go higher!
Whenever I hear it for the first time in December I always find myself thinking back to the day in 2000 when the news broke that Kirsty had passed away
.
She had once again been making an impact musically with her 'Tropical Brainstorm' album featuring a real latin flavour that was pointing toward a direction she was desiring to take for a future project as well, sadly it would never see the light of day.
Our thoughts today go out to Jean MacColl (Kirsty's Mum) and Kirsty's two boys, and the rest of the MacColl family.
Fourteen years on from that tragic day the one thing that pleases me is that many more people are coming to discover her wide ranging musical releases. Salvo have come up once again with another collection of Kirsty's songs. Last year they released 'A New England - The Very Best of Kirsty MacColl', a 21 track album, and one can wonder why on earth we need yet another one! And in 2012 they had reissued the first four of her albums, which featured the album 'Desperate Character' getting it's first ever release on CD. This time around it's 43 tracks (the 2005, 60 track 'From Croydon to Cuba' is now apparently deleted but you might be able to find some copies on Amazon for a pretty price! There's a few tracks missing on the playlist link but I hope that doesn't spoil your enjoyment). This collection spans pretty much her entire career (it's not in any chronological order - check out the post S4L did in 2013 that outlines the chronology of her music) and included are some BBC Session Tracks, the song 'Over You', which was a B-Side of 'See That Girl' gets its first ever outing on a CD. Whilst fans of Kirsty will pretty much have everything here it's actually a very excellent way of introducing others to the music of Ms MacColl.
Her musical legacy will continue to live on. There's a fairly extensive website as well that is up and running that provides pretty up to date information regarding her legacy.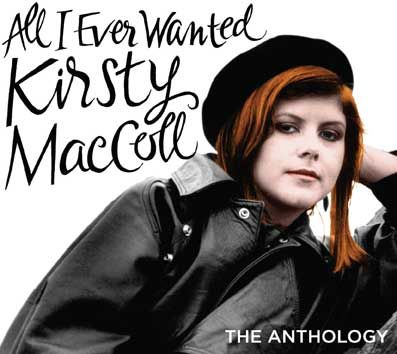 'This 43-track collection pulses with wit and insight... a sorely missed talent.' ALBUM OF THE WEEK ***** --Sunday Express 6th April 2014

'All the hits are represented, plus album tracks and rarities….reminding us that when she was tragically killed in 2000, MacColl's career was cut way too short.' **** --Q April 2014

'MacColl was one of the greatest songwriters EVER, and this two-CD, 43-track set is the irrefutable evidence.'**** --Classic Pop Jun/Jul 2014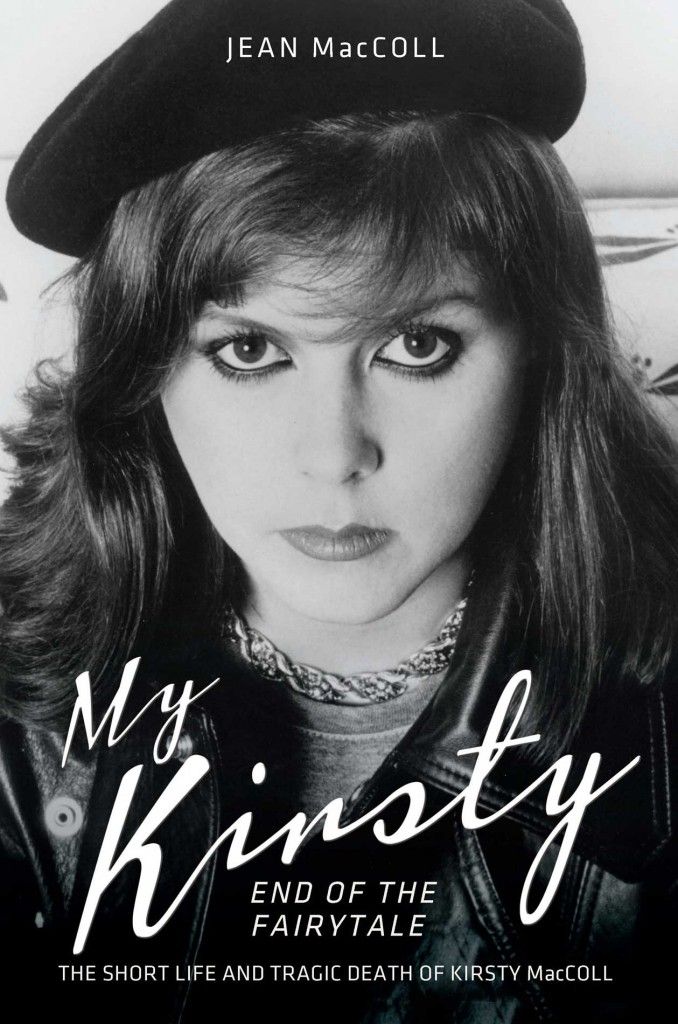 In November, John Blake Publishing Ltd relased 'My Kirsty - End of the Fairytale' written by Jean MacColl. This is a republished version of the 2008 Book 'Sun On The Water' (which I believe now has been Deleted, though you can still pick up an odd copy here and there on Amazon). If you have never had the chance to read it then go and pick up the new version.

Everything about Kirsty MacColl defied the conventional 'pop' category, yet she embraced and defended the genre, redeeming it with literate writing that had seldom been seen in British pop since the glory days of Ray Davies and the Kinks. Her music was funny, irreverent and endearingly catchy and her five albums in almost twenty years became symbolic rescue missions to retrieve British pop music from all that was saccharine and shallow, manufactured and mainstream. Overcoming agonising stage fright, long periods of writer's block and depression, she created a hugely successful solo career and collaborated with a legion of people from the Rolling Stones to the Happy Mondays, and, most famously, The Pogues, with Fairytale of New York. With a foreword by Billy Bragg, and based on interviews with Kirsty before her tragic death, plus interviews with Bono, Billy Bragg, Johnny Marr and a host of others, this is the first fully authorized biography of the unique singer songwriting talent that was Kirsty MacColl.
Posted by

Doug at Soundtrack4Life
at 03:07
No comments:

Wednesday, 17 December 2014
Posted by

Doug at Soundtrack4Life
at 10:58
No comments:

Tuesday, 16 December 2014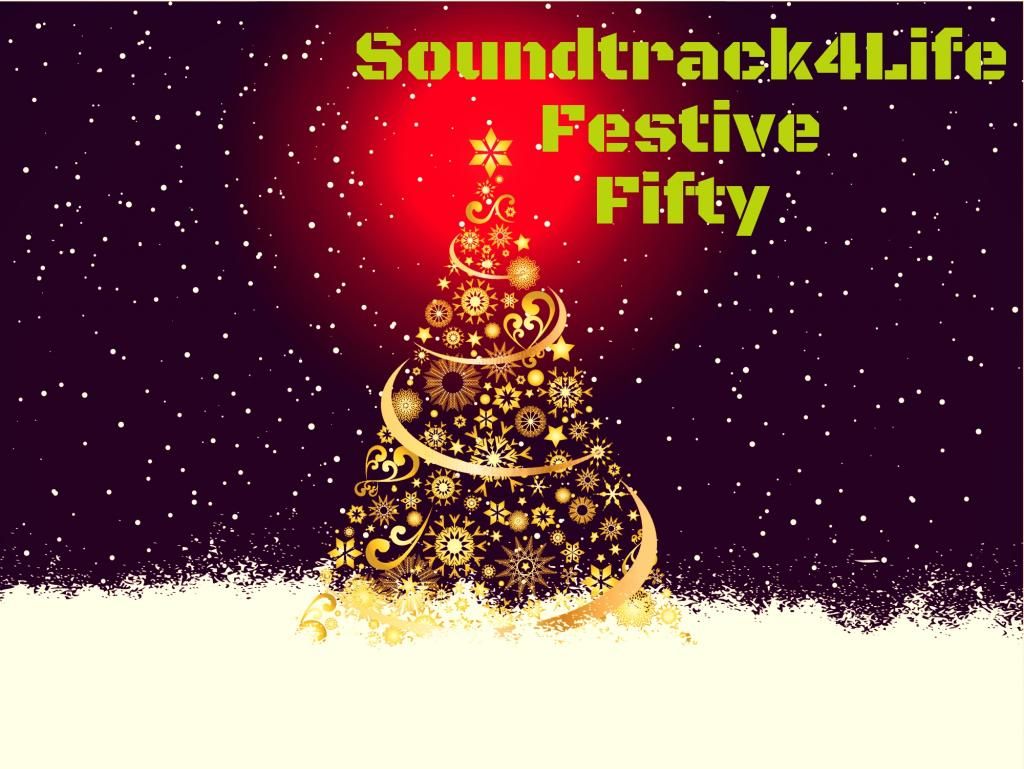 Over the next couple of posts I will be sharing with you the Soundtrack4Life Festive Fifty for 2014. Not all the songs are necessarily from this year as some older songs have appeared on a Soundtrack or a new Compilation or even songs from artists that I have discovered for myself throughout the year.
I hope that you have had as much fun this year discovering music as I have, and I hope that in some small way this blog has been a help in pointing you toward some mighty fine tunes.
By the way, this is not really a chart as such, the numberings are mainly for my own benefit so I don't get confused and miss something out. So just because a song you might like is sitting at a number you think should be higher, fear not, the numbers don't matter at all! These songs have made me smile, dance, shout eureka, shed a tear and shuffle my feet and nod my head in appreciation and have overwhelmingly made me a happy chap.
Posted by

Doug at Soundtrack4Life
at 16:39
No comments:

Seeing as today is Chocolate-Covered Anything Day what could be better than this?
Ten More Chocolate-Covered Poptastic Tunes
Click on

the links

to enjoy the music
Posted by

Doug at Soundtrack4Life
at 10:50
No comments:

Monday, 15 December 2014
Tidy Tunes will soon be finished for the year and already plans are in place for the next daily installment of musical madness here on Soundtrack4Life.
Beginning January 1st 2015 a new series entitled 'Alphabet Beats' will be unleashed. Over the period of a week we shall be spotlighting on a particular letter and sharing music by an artist who's name begins with the letter.
As an example of what you might get here's one we prepared earlier: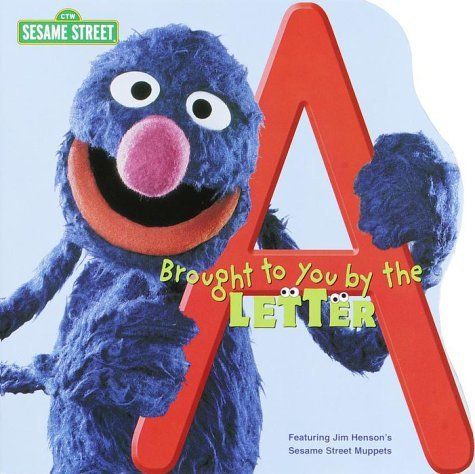 We'll try and find live shows, promo videos, interviews, and full albums etc of all the artists featured on a daily basis. Once again we will be creating a You Tube Playlist to complement the series.
Hope that you will enjoy this new series.
Posted by

Doug at Soundtrack4Life
at 13:39
No comments:

Happy Birthday Paul Simonon Bassist (and vocalist on this track)

By the way, 14th December 1979 the album from which this track is taken was released. 'London's Calling' is considered to be one of the greatest rock albums ever!
Posted by

Doug at Soundtrack4Life
at 12:22
No comments:

Sunday, 14 December 2014
Posted by

Doug at Soundtrack4Life
at 08:52
No comments:

Saturday, 13 December 2014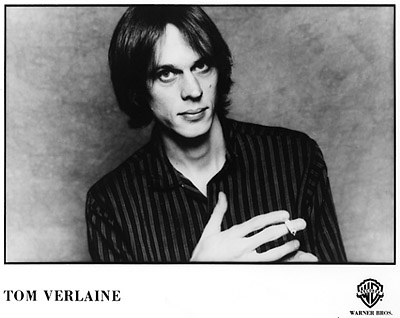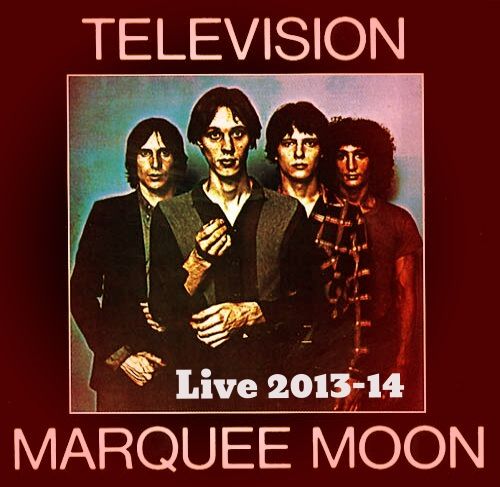 Marquee Moon Album - Live
Posted by

Doug at Soundtrack4Life
at 09:58
No comments:

Friday, 12 December 2014
Seeing as it is under two weeks away until Christmas I thought we'd better put together a playlist of Christmas Music for your Seasonal enjoyment. I have to confess right off the bat that I am not the world's greatest lover of Christmas Music but every once in a while I cave in and have a listen to some (though I try to avoid too much of it!).
Without further ado let me thank you for dropping by Soundtrack4Life throughout this year and may I wish you all a Happy Christmas time. May it be a time of great family celebration for you and yours.
Posted by

Doug at Soundtrack4Life
at 13:09
No comments: