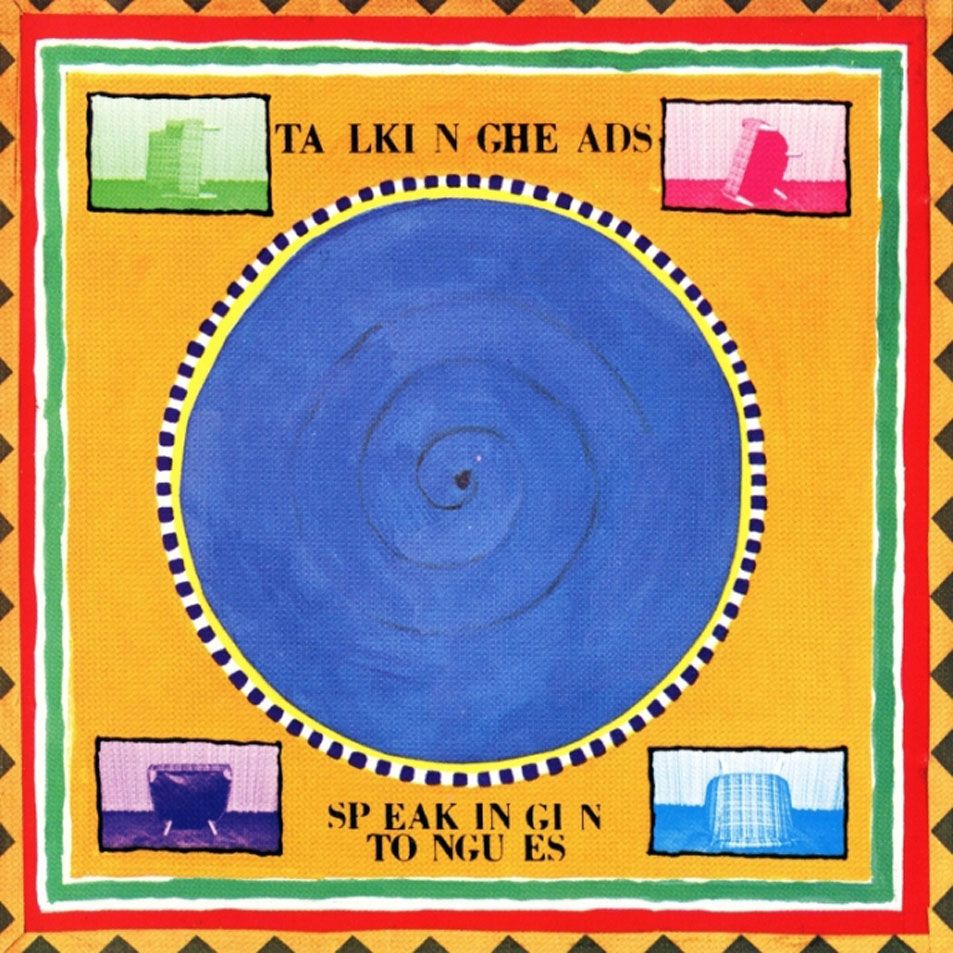 Speaking in Tongues - Talking Heads
Produced by Talking Heads
UK Chart #21
I've always had a bit of a soft spot for Talking Heads. Way back when I was a kid I got to see them support Ramones on tour in the UK and although vastly different from what Ramones were doing I actually quite loved them. Their first couple of albums Talking Heads: 77 and More Songs About Building and Food are two of my favourite albums. Fear of Music and Remain in the Light have a few tracks on them that I liked but overall are not my favourites. What I did like though was their willingness to make changes and explore other sounds in an effort to make interesting records rather than just churn out something fitted to a particular sound (though saying that there's not really a particular Talking Heads sound as all their albums tend to be very different).
When it came to their fifth studio album Talking Heads managed to get their first and only Top Ten hit in the USA with Burning Down the House. I don't know why I thought it but I could have sworn that the single placed in the UK charts as well but I can't seem to find a record of it at all. I do love the video for it as well, and that's another thing about the band I liked is that besides the music having a bit of an arty feel for it the visual images that go with the songs always impressed me. Of course that was so wonderully brought to life when touring Speaking In Tongues as they filmed their brilliant Stop Making Sense movie and live album (a film I regard as one of the best concert films of all time).
The cassette version on release actually had extended mixes of five tracks: "Making Flippy Floppy", "Girlfriend Is Better", "Slippery People", "I Get Wild/Wild Gravity" and "Moon Rocks". It is that version that is posted above.
Talking Heads
David Byrne – vocals, keyboards, guitars, keyboard bass, percussion
Chris Frantz – drums, backing vocals, synthesizer
Jerry Harrison – keyboards, guitar, backing vocals
Tina Weymouth – bass guitar, keyboard bass, backing vocals, guitar

Additional musicians
Wally Badarou – synthesizer
Raphael DeJesus – percussion
Nona Hendryx – backing vocals
Richard Landry – saxophone
Dolette McDonald – backing vocals
Steve Scales – percussion
L. Shankar – double violin
David Van Tieghem – percussion
Alex Weir – guitar
Bernie Worrell – synthesizer
Let The Day Begin...Let The Day Start!