Sunday, 30 November 2014
Posted by

Doug at Soundtrack4Life
at 10:58
No comments:

Posted by

Doug at Soundtrack4Life
at 09:04
No comments:

Saturday, 29 November 2014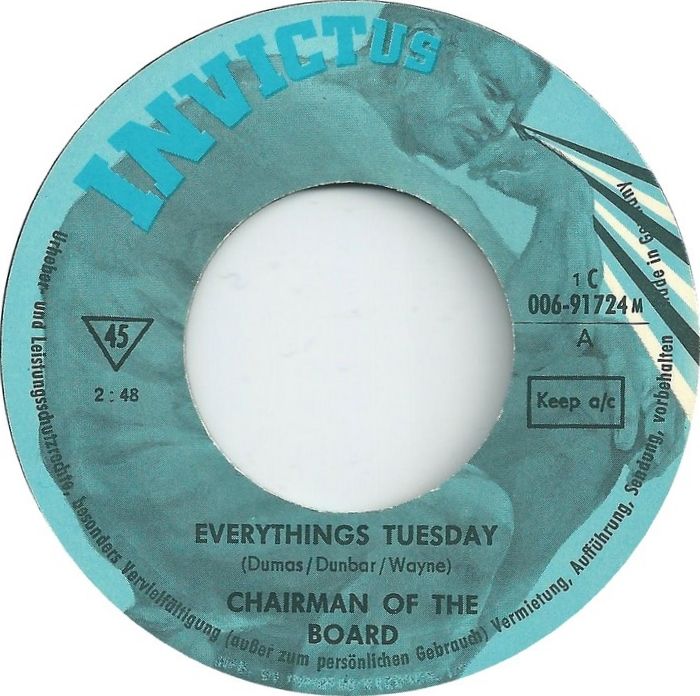 Posted by

Doug at Soundtrack4Life
at 09:01
No comments:

Friday, 28 November 2014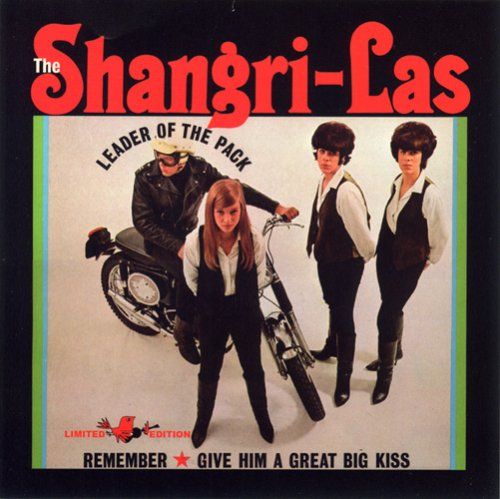 Number One in the USA on this day in 1964
Posted by

Doug at Soundtrack4Life
at 10:35
No comments:

Thursday, 27 November 2014
Posted by

Doug at Soundtrack4Life
at 07:22
No comments:

Wednesday, 26 November 2014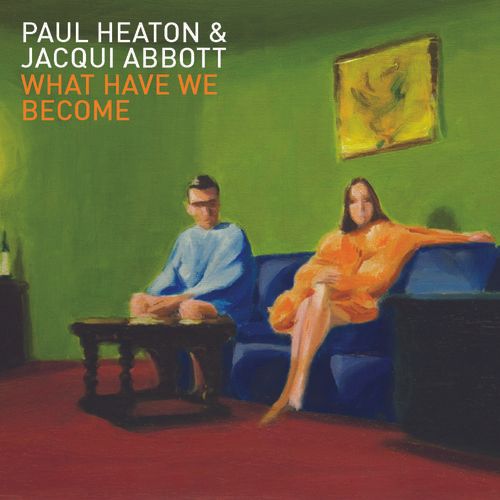 This brand new release just missed being named as one of the songs of 2014. It's included on a new Bonus Edition of 'What Have We Become'.
New Edition includes 'Loving Arms', 'Real Hope' and 'The Snowman (Brass Version)'.

Live At Blackburn 24th November 2014
Posted by

Doug at Soundtrack4Life
at 10:50
No comments:

Tuesday, 25 November 2014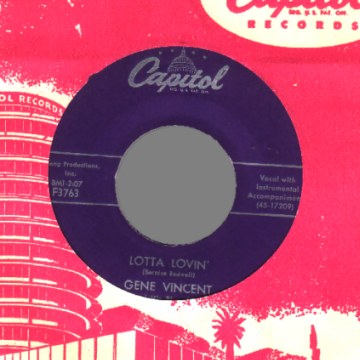 Another Rock 'n' Roll Legend.
On this day in 1957 : Gene Vincent and His Blue Caps made their US television debut, performing Lotta Lovin' and Dance to the Bop on CBS' Ed Sullivan Show.
Posted by

Doug at Soundtrack4Life
at 08:49
No comments:

8th November - Georgian Theatre, Stockton
20th November - Leicester
21st November - Leamington Spa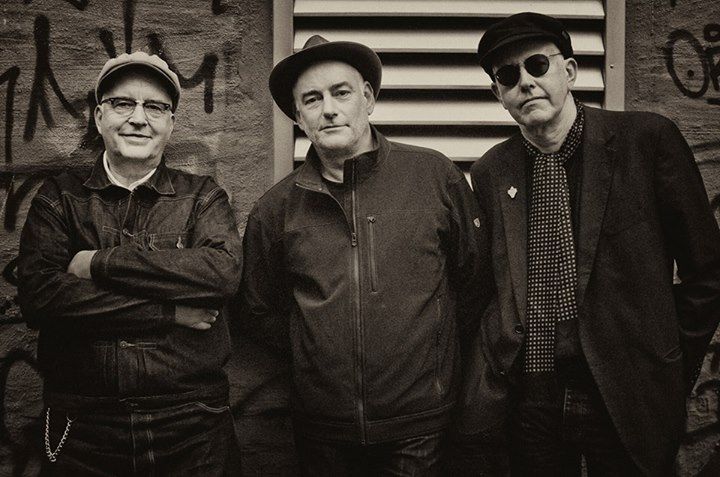 Dave Ruffy, Segs Jennings and Leigh Heggarty
Ruts DC in Berlin September 2014 (Photo by Raven)
OUT ON 24TH NOVEMBER 2014
Live album recorded between 2013-14. Contains classic songs from The Ruts, tunes from the first Ruts DC album 'Animal Now' and also brand new musical sounds from 'Rhythm Collision Volume 2'
Also: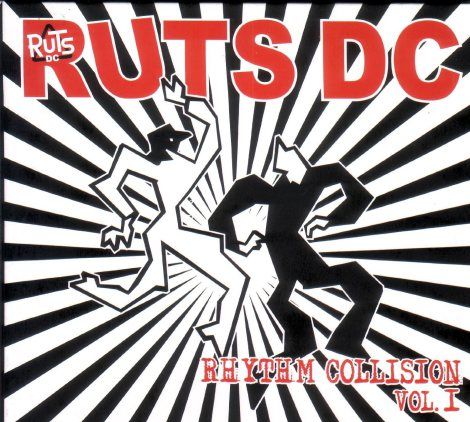 Includes 3 Unreleased Bonus Tracks.
Posted by

Doug at Soundtrack4Life
at 08:13
No comments:

Monday, 24 November 2014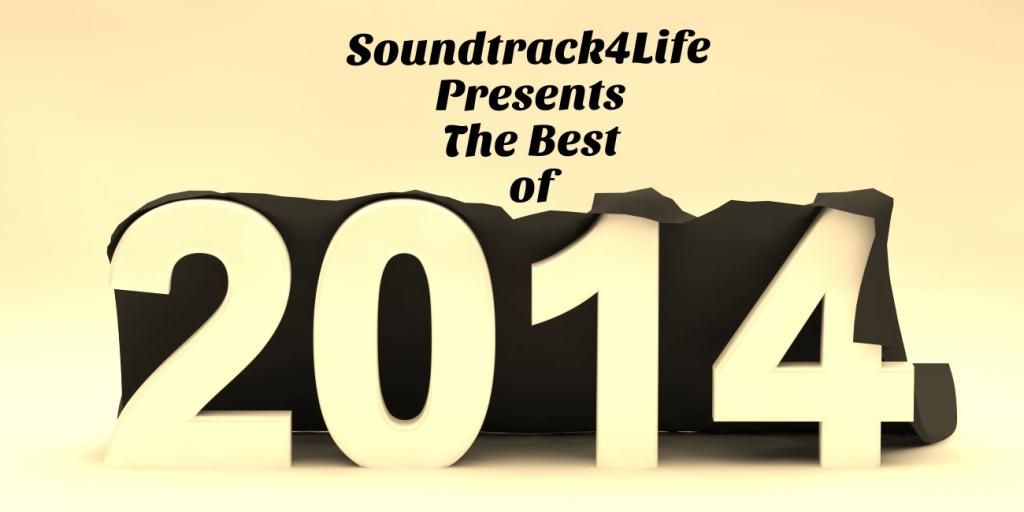 I had said in the previous post to this that I had chosen two albums to equally share The S4L Rock Album of the Year 2014 and so without further ado the second album sharing the mantle alongside The Empty Hearts is:
Going Back Home - Wilko Johnson an Roger Daltrey.
Released 24th March 2014
On Chess Records
Click on the links to enjoy the music of Wilko and Roger.
Back at the start of 2013 many of us were totally shocked to hear the news that Wilko Johnson had been diagnosed with Terminal Pancreatic Cancer and had decided to not undergo treatment for it. His prognosis was not good at all and it was expected that he would not survive the year. An amazing interview appeared in The Times on January 22nd 2013 with Wilko talking about how he was dealing with it all and dates for a number of farewell shows in the UK were announced for March that year.
In July he had made it to another Birthday and come October he was playing at Koko in Camden (that was filmed for a DVD release).
Then in March 2014 came the release of one of the truly standout albums of the year featuring Wilko Johnson and Roger Daltery of The Who (who this year was celebrating his 50th year with the band!).
This was a project that was in the pipeline for a few years but it took this situation of Wilko's ill-health and possible departure from this life to finally get the two of them in the same studio (that was in November of 2013).
The Who had recently completed a World Tour playing their epic Quadrophenia album, on which Daltery had been sounding so much better than he had done for years.
Over the course of a single week the whole album was laid down. The track listing was released in February 2014 and it showed that 10 songs on it would be Johnson's (from his days in Dr Feelgood and also his Solo career) and a cover of Bob Dylan's 'Can You Please Crawl Out Your Window?'
Such was the excitement surrounding the release that in it's first week it entered the album charts at #3! The Critics loved it and fans of both Johnson and Daltery lapped it up.
A number of weeks after the album's release it was announced that Wilko would undergo surgery, an operation that had never been previously done before!
Forward to October 22nd and the news that none of us (least of all Wilko I'm sure) thought we would hear! Not bad news but very, very good news! Cancer Free!
Posted by

Doug at Soundtrack4Life
at 22:05
No comments: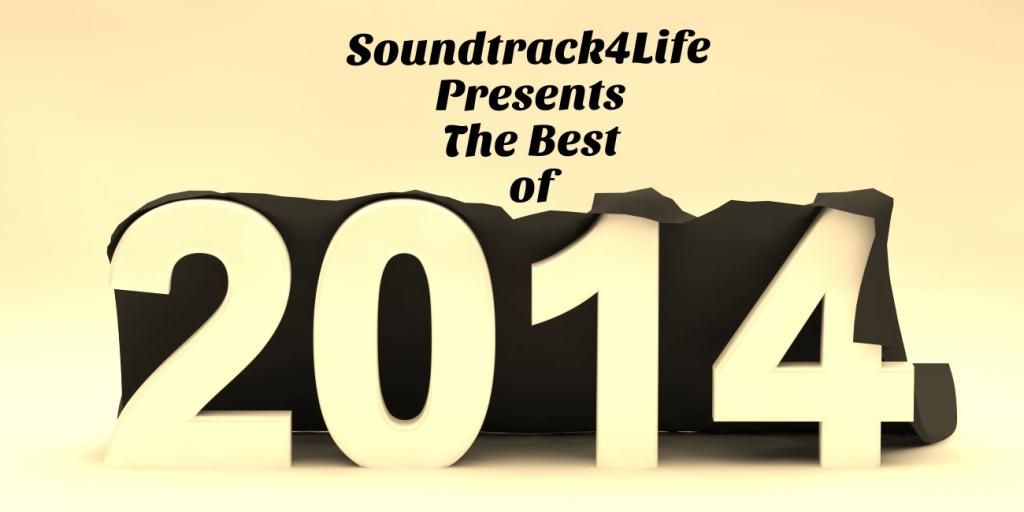 In choosing The S4L Rock Album of the Year 2014 I was presented with a dilemma of sorts: there were actually two albums that stood out so far ahead of the rest that it was actually very hard to split them. I sat and listened to both albums again and again to try and see if there was one thing that jumped out of speakers that made me say, "Yes, that's the One!" But I still couldn't make the decision. So, in order to combat this I thought, "Hey, this is my blog, and if I want to give these two albums equal billing then I can do that!" That's what I've done. I won't tell you here what the second album is (why spoil the fun!) as I will deal with that in the next post. Let me begin then by announcing the first album:
THE S4L ROCK ALBUM OF THE YEAR 2014:
THE EMPTY HEARTS - THE EMPTY HEARTS
(429 RECORDS)
RELEASED 5TH AUGUST 2014
When I first heard about this project I had the feeling that it was going to be a fantastic collaboration between four guys from very different bands each bringing that something special under one banner and unleashing sounds that you just hadn't heard in awhile.
I wasn't far wrong either. Elliot Easton (The Cars), Clem Burke (Blondie), Wally Palmar (The Romantics) and Andy Babiuk (The Chesterfield Kings) make up the band known as The Empty Hearts, and their music is guaranteed to fill that void!
The album has got a real kind of sixties kick to it (reminiscent of The Who in their early days and also The Action), with a dash of New Wave Punkiness, old school Rhythm and Blues and plain old Rock 'n' Roll. Personally speaking, I don't think there's a bad track on it, therefore it's totally worthy to be The S4L Rock Album of the Year 2014.
The Empty Hearts (a name coined by Little Steven from his secret list of unused band names), is a band who sound like musical cohorts—all came of age in the 70's and 80's music scenes and play by a DIY punk rock code of ethics. A self-proclaimed band of "rock and roll lifers", the chemistry clicked immediately - they are all connected having come together as a band of friends.
Says Clem Burke: "Those common influences are what brought us together. We're survivors and lifers of rock 'n' roll. We take from everything that's come before musically. A lot of people have never heard or seen a band like this. There's a freshness to it, at the same time as it's a recollection of the past."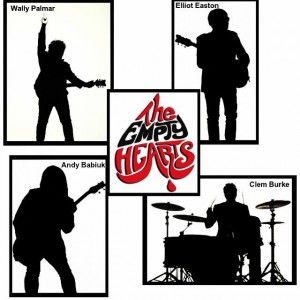 Tracklist
Some of the links are Live Versions of the songs from the album.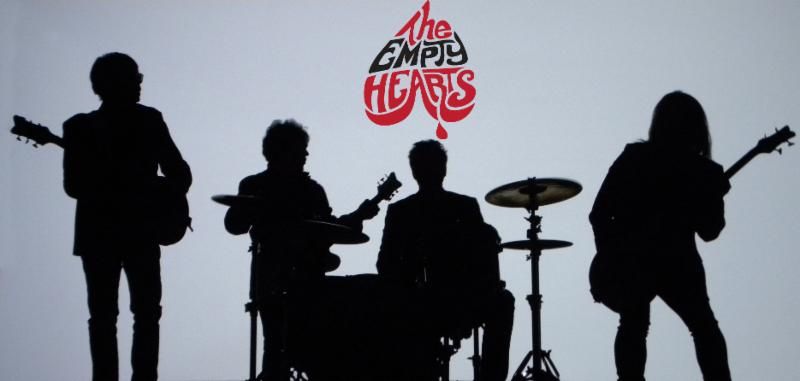 Posted by

Doug at Soundtrack4Life
at 13:21
No comments:

Dion - Making Drive My Car
Posted by

Doug at Soundtrack4Life
at 09:34
No comments:

Clem Burke
Born on this day in 1955
One of the best Stickmen ever!
Posted by

Doug at Soundtrack4Life
at 09:22
No comments:

Sunday, 23 November 2014
On this day in 1995, American soul singer and saxophonist Junior Walker died of cancer aged 64.
Posted by

Doug at Soundtrack4Life
at 09:12
No comments:

Saturday, 22 November 2014
On this day in 1963 The Beatles released their 2nd album 'With The Beatles'.
Click on the links to enjoy the music.
With The Beatles Covered
On this day in 1968 The Beatles released their 9th Studio Album 'The Beatles' (commonly known as 'The White Album').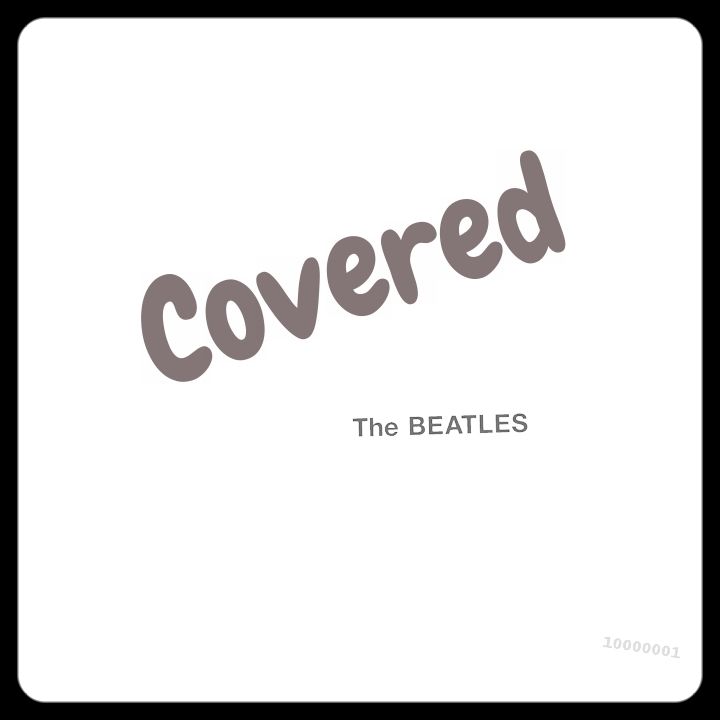 The White Album Covered
Posted by

Doug at Soundtrack4Life
at 14:01
No comments:

Posted by

Doug at Soundtrack4Life
at 10:44
No comments:

Posted by

Doug at Soundtrack4Life
at 08:46
No comments:

Friday, 21 November 2014
On this day in 1995 Bruce Springsteen released his eleventh studio album 'The Ghost of Tom Joad'.
Fellow E Streeters Danny Federici, Patti Scialfa, Garry Tallent and Soozie Tyrell all played on the album.
In it's week of release it entered the US Album Chart at #11. The album also won a Grammy for the Best Contemporary Folk Album.
From the Tour
Posted by

Doug at Soundtrack4Life
at 11:08
No comments:

RELEASED ON THIS DAY IN 1995
'THE GHOST OF TOM JOAD'
Ghost of Tom Joad - with Tom Morello
7th February 2014
Posted by

Doug at Soundtrack4Life
at 10:13
No comments:

Thursday, 20 November 2014
The news that Jimmy Ruffin has passed away has just reached my ears (obviously have not been paying close attention to the news the past few days!). Ruffin died on the 17th November in a Las Vegas Hospital, he was 78 years old and thus far details as to the cause of death have not been released.
Jimmy Ruffin was the elder brother of David Ruffin of The Temptations (who passed away in 1991 aged 50). In 1961 he joined the Motown Stable where he performed mainly on sessions but did release a number of singles on the subsidiary label Soul (but with little success). After a short spell of National Service Ruffin returned to Motown and was being lined up to join The Temptations after the departure of Elbridge Bryant, but the bosses at Motown heard his brother David sing and the rest they say is history! Jimmy continued to pursue a solo career hoping for that one big break.
The break came in 1966 with the song that he is best known for, 'What Becomes of the Broken Hearted'. Originally the song was going to go to The Spinners but Ruffin convinced the writers that he should be the one to record it. He did and ended up having a massive hit in the US (#7 Billboard Hot 100) and the UK (#8 though when it was reissued in 1974 it reached #4).
Ruffin continued to chart in the US but in the UK his singles were more of a success. He recorded a number of albums with 1967's 'The Jimmy Ruffin Way' peaking at #32 in the UK Album Charts. In the US his albums barely crept into the Top 200!
In the 1980's he lived in the UK and even recorded with Paul Weller and Heaven 17 (see links below).
'What Becomes of the Broken Hearted' will always be one of those songs I equate with being a kid and getting a crush on a girl but she doesn't even notice you! It was played at least three or four times a night at the local youth club (obviously there were a lot sad and lonely individuals present!).
Another of the great Soul Singers then passes the way of the earth. At least we have a great legacy of music he left behind to cheer us in these sad days.
More Jimmy Ruffin
Farewell is a Lonely Sound (1970)
Posted by

Doug at Soundtrack4Life
at 20:35
No comments:

Posted by

Doug at Soundtrack4Life
at 09:33
No comments:

Wednesday, 19 November 2014
*Richard Butler's other band
Posted by

Doug at Soundtrack4Life
at 09:08
No comments:

Tuesday, 18 November 2014
Yesterday Bossaholics got a big injection of news that is liable to empty wallets across the globe! Bruce Springsteen has launched a section on his website that enables fans to purchase archived concerts.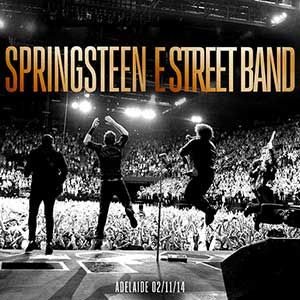 31 Concerts were released yesterday (30 of them from the recent 'High Hopes Tour').
You can buy all 30 shows on CD for around £320 ($499.99). That works out to just under £11 a for a 3CD album.
If you don't want to go the route of CD's then there are also downloads available in MP3 and Flac and HD versions.
All shows are 3CD and come with Custom Artwork.
You will remember that whilst the tour was on that shows were available and I didn't realise that they were only for a limited time. 33 of the 34 shows got released that time around, and only 30 this time around.
Whatever the case, these shows are really worth having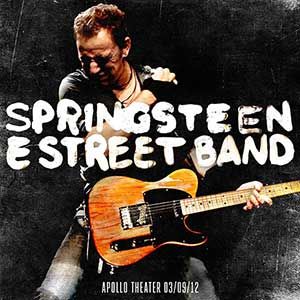 The other show is from the legendary Apollo Theater in NYC on the 9th March 2012 that was one of the warm up shows for the Wrecking Ball Tour.
This is also available on the same formats. The CD will set you back under £15 ($23).
Apparently there is also a list of another 30 shows between 1973-78 that are being primed for release as Bruce continues to open up the archives of what one can only imagine is an absolute treasure trove of musical goodies!
Here's a Few Audio Shows that are on You Tube from the 'High Hopes Tour 2014':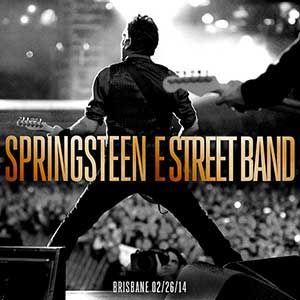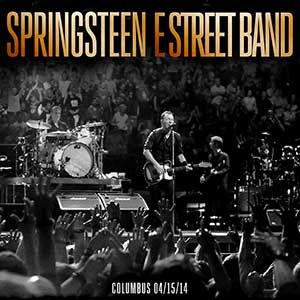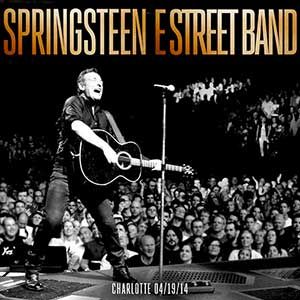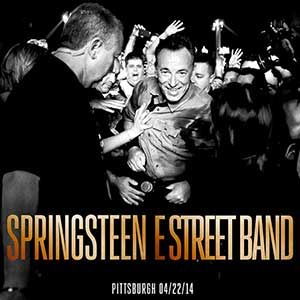 Posted by

Doug at Soundtrack4Life
at 13:29
No comments:

Posted by

Doug at Soundtrack4Life
at 09:19
No comments:

Sunday, 16 November 2014
One of the delights of 2014 surely has to be the return to the album market of The Boys. Last appearing on record in 1981 with 'Boys Only', the band comprising of original members Matt Dangerfield, Honest John Plain and Casino Steel literally blew us away with a brand new album containing what they call "13 New Classics!!" And they are not far wrong in that assessment either!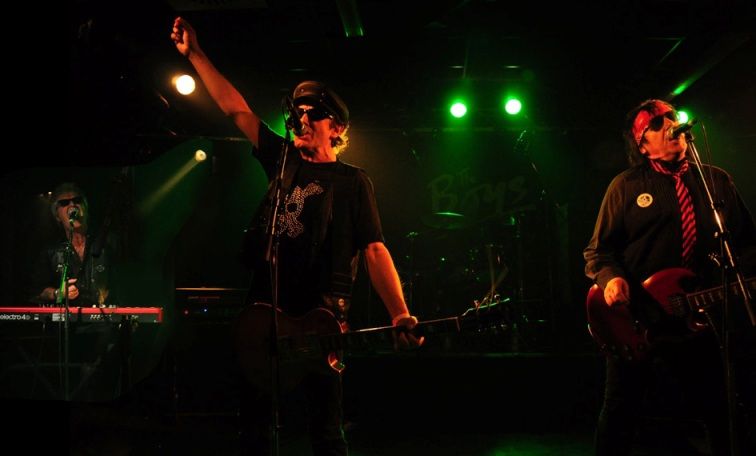 There's a lot of links in this piece so click on them to enjoy the wide range of music from The Boys, Solo Projects, Band Projects and favourites from the chaps.
I am proud to announce that
The S4L Comeback Album of the Year 2014
Punk Rock Menopause - The Boys
.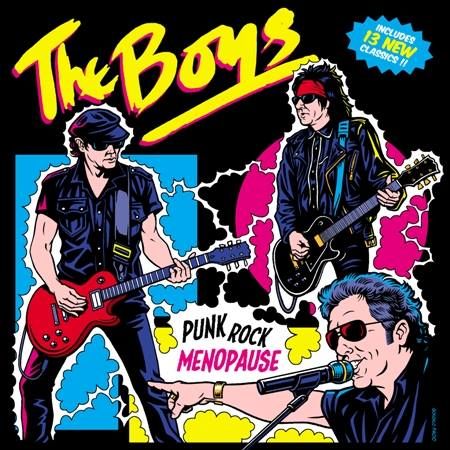 Over the past couple of years I've been really pleased to have done interviews with

Honest John Plain

and

Matt Dangerfield

and so it's a joy to welcome them back alongside the man who tinkles the ivories

Casino Steel for a special interview with Soundtrack4Life.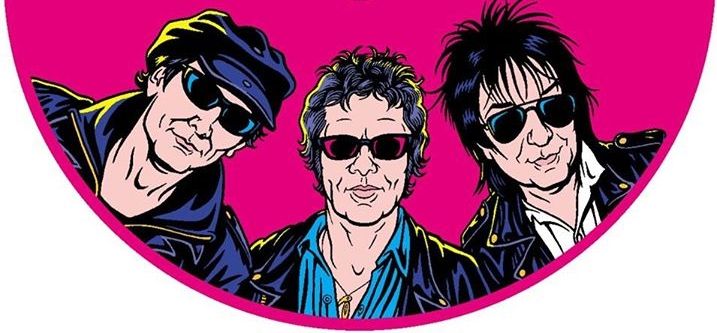 S4L:
The new album was a long time in works, did you enjoy getting back into the studio and creating together after such a long time?

MATT: I was originally reluctant to try make a new album unless I thought it could be as good as, if not better than, the old albums. After a few days in the studio however, everything slipped back into place and I realised that we could achieve that. And I think we did. The new album definitely feels and sounds like The Boys without repeating ourselves. It's taken us a step further and certainly stands up alongside the original LPs.
JOHN:
Yes it was great to be back in the studio with two of my oldest and closest mates and to find the creative juices were flowing just like back in the day.
CASINO: I´m very impatient, so I hate being in the studio. I think it´s hard work, so I´m very happy when the recording is over. I enjoyed the creating part, and I´m very happy with the result.
S4L:
Punk Rock Menopause has a typically old school Boys sound and yet is incredibly an album that is grounded in today. Were you very conscious when recording that inspite of the distance of time since your last album you wanted the listener to know you were consistent, unwavering when it comes to maintaining that sound that gave birth to many great songs way back in time?
MATT: Ouch, I remember when we were new school! Yes it's grounded in today because we're living in today not the seventies, but if that basic guitar/drum sound still resonates today – and it does – why would we want to change that?
JOHN: Well the three main songwriters were all there so it was always going to sound like The Boys. As soon as we started writing together again I knew it would turn out well.
CASINO: The Boys-sound came naturally after all these years, and I was quite surprised to find we still had our identity intact. It was as if we had never been away

.
S4L:

You've not exactly been in a wasteland since 1981, as you have all continued in one form or another to be involved in music, did that experience of playing solo, playing with other bands etc. enable you, when you finally got back in the studio together and back playing live,

to be better songwriters and musicians?
MATT: I think the main thing is that we always were, have been and will always be songwriters. We've all done other, sometimes quite different things, but when we got back together as The Boys we automatically forget all the other individual stuff we've done and get back instantly into 'Boys' mode, which means keeping within certain musical boundaries but also continually pushing those musical and songwriting boundaries as we always did.
JOHN: Yeah I've been recording and touring constantly since The Boys split in 1981 and I hope it has improved me as a singer, musician and songwriter.
CASINO: I have been playing and recording all the time, but The Boys-sessions made me feel like I was coming home again.
S4L:

Just for our readers sake could you give us an idea of a few of the things you have done in the intervening years that you have been most proud of?
MATT: During a time when I was disillusioned with the music business I launched a free weekly London lifestyle magazine called Footloose which was very successful until I sold it. I also helped to launch a worldwide music competition called

GBOB

for bands playing their own original music live and that's still going.
JOHN:

The Crybabys

,

The Last Rock 'n' Roll Band

and numerous solo projects over the years (

Check out

'Never Listen To Rumours'

by HJP

). I'm particularly proud of an album I recorded a couple of years ago in Rockfield with the likes of Michael Monroe, Sami Yaffa, Glen Matlock, Martin Chambers, Verden Allen, Casino Steel, Darrell Bath, Robbie Rushton and a host of others. It's one of my best albums and I really do hope it'll be out sometime soon.
MATT: I'm extremely happy with the response to "PRM", both from the media and from long-time Boys fans. The response to the new songs live has also been fantastic. Without a doubt, a great feedback from a live audience when they are hearing a song for the first time is the biggest buzz you can get.
JOHN: It's been overwhelming. It's been the best reaction we've had for the release of any of The Boys albums and personally I think it's our best and can sit proudly up there with the other four albums. It's been great to play the new songs live and it was incredible at The Jazz Cafe to see everyone singing along despite the album only having been out for a few weeks.
CASINO: The response from the critics and fans alike has been fantastic, I'm so pleased everyone seems to like the album so much. And the fact that sales have been very good is a bonus, the LPs have just sold out and the CDs sold out in August. Wolverine are also considering a Special Edition Picture Disc release for "Punk Rock Menopause" in the New Year so watch out for that one.
S4L:

Has the whole experience of recording this album and taking it out on the road given you a bit of a desire to make sure that we don't have too many more years for a follow up?
MATT: Yes indeed! We've already booked the same recording studio for three weeks in 2045 so we can do a follow up! In the meantime, we're busy promoting this album but I think we'll probably record new tracks from time to time as circumstances permit.
JOHN: I can see a new Boys album starting within the next six months! Only kidding, it took us 30 years to persuade Matt to record another Boys album, although I think even Matt has been blown away by the reaction to, so maybe we will do some more Boys recordings sooner rather than later.
CASINO: It was such great fun to be back in the studio again with Matt and John, we all enjoyed ourselves more than ever. However I suspect there'd be even more expectation and pressure on us to live up to "Punk Rock Menopause" as well as the four original Boys albums so we'll just have to wait and see.
S4L:

Do you still have some reissues planned following on from the great packages of the Debut Album and Alternative Chartbusters?
MATT: We are certainly hoping to do that for "To Hell With The Boys" and "Boys Only". There are a few discussions with interested parties going on, so hopefully soon we'll have some news.
JOHN: I'd love "To Hell With The Boys" and "Boys Only" to be given the same deluxe treatment as I started to have more of an input by then, with the early NEMS albums it was primarily Matt and Cas. In fact across those two Safari albums there's only Matt who sung more lead vocals than I did!
CASINO: Fire Records did such a fantastic job with their deluxe reissues of the two NEMS albums so I'd really like to see a similar job done with our two Safari albums. Fingers crossed.
S4L:
Here at Soundtrack4Life in recent days we have been looking at favourite Cover versions and favourite B-Sides. I wonder if you could let us know what yours are?
JOHN: My favourite cover is The Beatles with

"You Really Got A Hold On Me"

and my favourite B-Side is again The Beatles with

"This Boy"

. One of my favourite cover versions of one of my songs is The Connection's recent cover of

"First Time"

, which I wrote almost 40 years ago. I believe Steve Van Zandt recently chose it as a "coolest song".
CASINO: I was really pleased with The Last Rock 'n' Roll Band's version of
"Folsom Prison Blues"
, I think we did a fairly good job. My favourite b-side is The Beatles

"I'm Down"

.
'Kamikaze' - Live at Jazz Cafe 13th September 2014

.
Brickfield Nights

.
Living in the City - Live January 1980

.
Weekend

.
John Peel Session 1978

.
For More Information on The Boys
Official Website

.
Facebook

.
Buy 'Punk Rock Menopause' Here

.
A Word of Thanks.
A huge shout out to Steve Metcalfe for arranging this interview, it's always good to remember the supporting cast who work behind the scenes on behalf of the bands.
And of course huge thanks to The Boys: Matt Dangerfield, Honest John Plain and Casino Steel for giving their time for this.
A Round of applause for the lot of you.
Posted by

Doug at Soundtrack4Life
at 22:41
No comments: