Friday, 31 October 2014
Posted by

Doug at Soundtrack4Life
at 09:10
No comments:

Thursday, 30 October 2014
Was so happy to hear Bruce play this in Glasgow last year!
Posted by

Doug at Soundtrack4Life
at 10:21
No comments:

Wednesday, 29 October 2014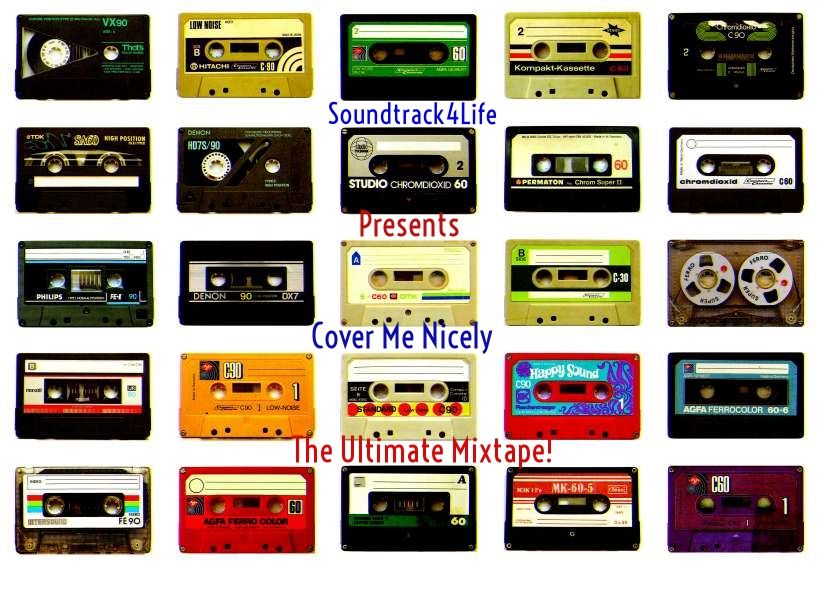 After doing my All-Time Top 50 Cover Versions I realised that there were loads of tracks that never made it into the list, so in order to put that right here's a whole load more Covers that I really enjoy (and you might also). They are in no particular order and would probably make another great Mixtape (or three!). The Original artists names are in the brackets. Click on the links to enjoy the music.
Posted by

Doug at Soundtrack4Life
at 16:33
No comments:

Happy Birthday Peter Timmins
Live on Letterman 1990
Posted by

Doug at Soundtrack4Life
at 11:02
No comments:

Tuesday, 28 October 2014
Posted by

Doug at Soundtrack4Life
at 13:07
No comments:

I have very fond memories of Spizz in his many guises - Spizz Oil, Spizz Energi, The Spizzles, Athletico Spizz '80 to name but a few, and so it's great to see that the good man himself is still out there recording new music and playing live all these years down the road. His latest single 'City of Eyes' is pretty amazing I think.
Some More Spizz to Get your feet moving!
Posted by

Doug at Soundtrack4Life
at 12:24
No comments:

Posted by

Doug at Soundtrack4Life
at 10:59
No comments:

Posted by

Doug at Soundtrack4Life
at 10:24
No comments:

Monday, 27 October 2014
To celebrate the 65th Birthday of Garry W. Tallent Today's Tidy Tunes becomes Tidy Concert for a day!
So Here It Is Tidy Tunes Concert
Posted by

Doug at Soundtrack4Life
at 13:30
No comments:

If you trawl through the pages of Rock and Roll history regarding Bruce Springsteen there is one name that has constantly been by his side since 1971 (apart from the hiatus in the early '90's and solo shows). You go to a Springsteen show and there he is stage right as you look on. He seems quite unassuming, almost looking like he is hiding there in the background at times, and yet he is the throbbing pulse of the band. He's never missed a show, and man, that's a lot of shows! He has played alongside Bruce in The Sundance Blues Band, Dr Zoom and the Sonic Boom, The Bruce Springsteen Band, and of course since its very beginning - The East Street Band...ladies and gentlemen...Garry W. Tallent!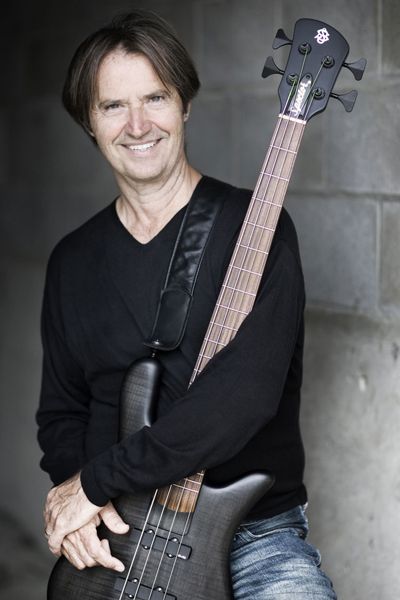 THROUGH THE YEARS WITH BRUCE.
Posted by

Doug at Soundtrack4Life
at 13:02
No comments:

Sunday, 26 October 2014
My All Time Favourite Cover Version
Posted by

Doug at Soundtrack4Life
at 08:59
No comments:

Saturday, 25 October 2014
09. Please Don't Touch - HeadGirl.
A 1959 Rock and Roll Classic by Johnny Kidd and the Pirates was turned into a Heavy Metal "duet" between Motorhead and all girl rockers Girlschool in 1980 for the 'St Valentine's Massacre EP'. It reached #5 in the UK Singles Chart - the biggest hit for either band!
08. True Believers - Hot Water Music.
Released on a 2011 Split Single with the writers Bouncing Souls (who covered Hot Water Music's 'Wayfarer'). 'True Believers' appeared first on Bouncing Souls' 2001 album 'How I Spent My Summer Vacation'.
07. Up Around The Bend - Hanoi Rocks.
A great slice of rock and roll from 1984's 'Two Steps To The Move' album. The song was a massive hit for Creedence Clearwater Revival in 1970. John Fogerty is one of my all-time favourite song-writers.
06. Ninety Nine and A Half (Won't Do) - Doctor Feelgood.
I could have put one of any number of versions of this song here but I really do love the Feelgoods version from the 1977 'Be Seeing You' album. That was their first album after the departure of Wilko and the first with Gypie Mayo on guitar.
The original was penned by Steve Cropper, Eddie Floyd and Wilson Pickett and released on Atlantic in 1966. It should have been a massive hit I think.
05. Looking At You - The Damned.
The Damned always had a real golden touch when it came to cover versions ('Feel Alright' - The Stooges, 'Eloise' - Barry Ryan, 'Ballroom Blitz' - The Sweet, and 'Alone Again Or' - Love) and this fantastic MC5 track from the 1970 'Back In The USA' sat really well on The Damned's return album 'Machine Gun Etiquette' from 1979 on Chiswick Records.
04. Song To The Siren - This Mortal Coil.
Funnily enough Tim Buckley (who along with Larry Beckett wrote the song) was not actually the first person to release the song. Pat Boone was actually. He released it as an album track on 'Departure' in 1969 and Buckley's release on the 'Starsailor' album would follow a year later.
There have been some notable covers (and some less notable ones: *cough* Half Man Half Biscuit!), but the one that towers above them all is the version by This Mortal Coil (basically on this single it was The Cocteau Twins). Elizabeth Fraser's haunting vocal has never lost it's sense of wonder even listening afresh to it 31 years on from it's intial release. I honestly cannot understand how the single only reached #66 and yet the demand for it was so high that it spent 101 weeks on the Indie Chart (maybe have to put that down to "four skinny Indie Kids" - to quote Half Man Half Biscuit and Chelsea Footballer Pat Nevin!).
03.
Trapped - Bruce Springsteen.
Springsteen began performing this Jimmy Cliff track back on the 'Born in the USA Tour' in 1984 and a live version from 6th August the same year at the Meadowlands, NJ was released on the 'We Are The World' album in April 1985.
Cliff's original recording was a B-Side (man, how many great B-Sides have there been!) for his 1972 single 'Struggling Man'.
02.
Hurt - Johnny Cash.
I'm sure that Trent Reznor had no idea when he wrote this song for Nine Inch Nails' 1994 album 'The Downward Spiral' that all these years later people would still be talking about the song except they'd be talking about the Johnny Cash version! When first asked if Cash could cover the song he felt flattered but thought that it might end up as a bad gimmick. But once he saw the music video his response was this:
"I pop the video in, and wow... Tears welling, silence, goose-bumps... Wow. [I felt like] I just lost my girlfriend, because that song isn't mine anymore... It really made me think about how powerful music is as a medium and art form. I wrote some words and music in my bedroom as a way of staying sane, about a bleak and desperate place I was in, totally isolated and alone. [Somehow] that winds up reinterpreted by a music legend from a radically different era/genre and still retains sincerity and meaning — different, but every bit as pure."
The video was filmed in February 2003, Cash was 71 and had serious health issues leading up to it and the recording of 'American Recordings IV: The Man Comes Around'. June Carter would pass away in May 2003 and Johnny would not be that far behind her, exiting this world with all it's hurt and pain in September 2003.
The video won awards for Best Video of the Year at the Grammys and at the CMA. In July 2011 the NME declared it to be the best video of all time.
There's such a fragileness to Cash's voice on this that you almost think that he's going to break out into tears himself, until you realise that it's you and not him that has tears rolling down your cheeks!
01. I Believe In You - Sinead O'Connor.
My favourite cover version of all time is a faithful adaptation of a Bob Dylan song from a time when he was frowned upon, namely his "Born Again Phase". First released in 1979 on 'Slow Train Coming' and released by Sinead O'Connor in 1992 on 'A Very Special Christmas 2'.
I know other folks would probably have a different one as their top one or maybe would have chosen Cash on the top spot but this is mine and I'm unashamed of it. I love Sinead's voice on it and the live version that's on the above link is totally mesmerizing.
Posted by

Doug at Soundtrack4Life
at 14:06
No comments:

This first appeared in 1988 on the #1 debut Solo album 'Vive Hate' by Morrissey. It was also the second single from the former frontman of The Smiths. It peaked at #9 in the UK Singles Chart. The 10,000 Maniacs version was released as a B-Side to their 1992 single 'Candy Everybody Wants'.
The B-Side of 'Deep and Wide and Tall', released in 1987 and the first single from one of their most successful albums 'Love'.
The original by Manchester band The Blue Orchids appeared on the album 'The Greatest Hit' in 1981. The band were formed by Martin Bramah and Una Baines (both founding members of The Fall).
This one has been covered a few times by the likes of Pearl Jam, Fountains of Wayne and Frank Black (to name a but a few) but Bouncing Souls version (to my mind) is the absolute standout. Released on their Seventh Studio album 'The Gold Record' (2006).
The Kinks released 'Better Things' as the lead single for their 1981 album 'Give The People What They Want' and lyrically I think it is one of the finest songs crafted by Ray Davies. In 2010 Davies released an album entitled 'See My Friends' on which he was joined on this song by Bruce Springsteen.
In essence Naz Nomad and the Nightmares were The Damned and they released one album ('Give Daddy The Knife Cindy' - it was an album of covers and contained two original songs as well) and a single (this particular song).
The original released in 1966 by American Psychedelic Band The Electric Prunes and it was a hit in the USA (#11 Billboard Hot 100) and the UK it crept into the Top 50 (#49).
Released in 1978, 'Eve of Destruction' was the second single by The Dickies.
The song of course traces right back to the 1960's and that whole era of the Protest Song. P.F. Sloan wrote it in 1965 and the most popular version of it was by Barry McGuire who reached #1 on the Billboard Hot 100 and #3 in the UK Singles Chart (despite being placed on the "restricted list" by the BBC!).
Very different from the 1968 original by Marvin Gaye released on Motown, The Slits version appeared on the B-Side to 'Typical Girls' released in 1979 on Island Records.
Recorded for the 'We're A Happy Family - Tribute to The Ramones' album (2003), 'I Believe In Miracles' is also performed live by Vedder's band Pearl Jam.
The song originally appeared on 'Brain Drain' in 1989 by The Ramones. In the library of songs penned by Dee Dee this one song is clearly one of his finest.
13. Ghost of Tom Joad - Rage Against the Machine.
1998 single by Rage Against the Machine. Tom Morello and Bruce Springsteen will be forever linked with this 1995 title track from the album of the same name. Morello even gets to sing on it for the 2014 release 'High Hopes' and of course did such a great job subbing for Little Steven on the High Hopes Tour earlier this year.
12. 1969 - Joey Ramone.
Released on the 2002 album 'Don't Worry About Me'. A total gem of a cover.
The original by The Stooges was the opening track of their debut album 'The Stooges' released in, yep, you guessed it, 1969!
Posted by

Doug at Soundtrack4Life
at 09:59
No comments:

Friday, 24 October 2014
Hank Thompson and His Brazos Valley Boys spent 15 weeks at #1 on the Billboard Country Charts with the original release of the song back in 1952. Status Quo's version was released in December of 1976 and peaked at #9 in the UK Singles Chart.
In 1985 Vice Squad covered this classic tune from the glam era of the 1970's taking it into the Indie Chart and peaking at #44. Beki Bondage had left the band after touring the US and Canada following the release of their second album 'Stand Strong Stand Proud'. Beki would go on to form Ligotage and later on Beki and the Bombshells. With new singer Lia they didn't last long releasing three singles and an album and with poor sales the band called it a day. Beki would breath new life into Vice Squad in 1997 and they have continued to this day touring and releasing new music.
The Original 'Teenage Rampage' was released in 1974 and was a massive hit for them, their 7th Top Ten Hit reaching #2. At present there are two bands touring under the banner of Sweet: Andy Scott's Sweet (1985 to Present) and Steve Priest's Sweet (2008 to Present), and at one time between 1984-97 even vocalist Brian Connolly had a band called New Sweet! But the original band were one of my favourites when I was a kid, along with Slade.
8th April 1977 was a pivitol day as it was the release date of the debut album by The Clash. We had the debut single 'White Riot' since mid March but the album was what we wanted. Mark Perry had declared that punk died when The Clash signed to CBS so it was of great interest to see and hear if that was really true or not.
Middle of Side Two this song explodes from the speakers with the kind of fury the original lacked (but the fury was actually there, just masked by the gentleness of the tune and exceptional vocal style of Junior Murvin)! This remains one of my favourites to this day.
The Junior Murvin version was first released in the UK on Island Records in 1976 (it had been released in Jamaica beforehand to great success).
27. Nostalgia - Penetration.
This fantastic cover was on the debut album 'Moving Targets' from October 1978 on Virgin Records. Penetration had been out on the road with Buzzcocks on the 'Entertaining Friends Tour' and it's quite possible that's where they came across the song. It's funny because the original version by Buzzcocks was only released the same year in September on their second album 'Love Bites'.
26. Free Money - Penetration.
Another cover from Penetration that I love also features on 'Moving Targets'. The original by Patti Smith appeared on her debut album 'Horses' from 1975 on Arista Records. That album is considered one of the best albums ever recorded.
25. Pressure Drop - The Clash.
B-Side to the 1979 single 'English Civil War' and yet another cover by The Clash of a reggae tune done in their own style rather than reggae. The original by The Maytals was recorded in 1969 and released as a single in 1970, it also gave Toots and The Maytals a real boost when the song was included on the 1972 Soundtrack for the film 'The Harder They Come', which is where I first heard the song.
24. If I Should Fall Behind - Dion.
I love how Dion D'Mucci turned this into a Doo Wop tune, most unexpected when first listening to his album
'Dream On Fire' that was released in 1999. The original written and recorded by Bruce Springsteen was featured on his 1992 album 'Lucky Town'.
23. No Surrender - Holly Williams.
Only released this year on an album called 'Dead Man's Town: A Tribute to Born in the USA' - there's a few on the album that are worthy covers but this one is fantastic. I did struggle whether to choose this version by Holly or the excellent version by Kevin Montgomery.
Originally released by Bruce Springsteen on 'Born in the USA' (1984).
22. I'm Not Sayin' - The Primitives.
From the exceptional 'Echoes and Rhymes' album (2012). The Primitives proved on that album that they could take even obscure songs, aprinkle their magic dust on them and make them sound like an original song! I love this one a lot, almost a JAMC treatement with Paul Court on the vocals.
The song was written by Gordon Lightfoot and recorded and released by him in 1965 and then by Nico the same year (her single was produced by Brian Jones of Rolling Stones).
21. The Green Fields of France - The Men They Couldn't Hang.
The first single in 1984 from a band who were set to become a great band. A #1 on the UK Indie Chart.
The song, originally called 'No Man's Land' but given the title 'The Green Fields of France' by The Fureys when they released it in 1979. The song was written by Scottish Born Folk Singer Eric Bogle who also wrote 'And The Band Played Waltzing Maltilda' (which would be covered successfully by The Pogues).
Posted by

Doug at Soundtrack4Life
at 13:05
No comments:

Posted by

Doug at Soundtrack4Life
at 10:45
No comments:

Thursday, 23 October 2014
Wednesday, 22 October 2014
Released in 1980 on the Safari Label. A wee gem I think that's often overlooked (as is the band). The original was released by Arthur Alexander in December 1961 and finally charted in March 1962. It was recorded at FAME Studios at Muscle Shoals.
Johnny Thunders had first recorded this as a demo with his band the New York Dolls but when they split and he formed The Heartbreakers with Walter Lure and many 60's tunes became part of their live set. A Live version appeared on their 'Live at The Lyceum' album in 1985 and the studio version on a compilation from 2005 called 'Down to Kill'. I'm not entitely certain of the original but I think it was from Gary (U.S.) Bonds in 1962. He had a #27 hit with it on LeGrand Records.
Released as a B-side to the 1978 single 'Give Me Everything'. Originally recorded and released in 1970 by Captain Beefheart and His Magic Band on the album 'Lick My Decals Off, Baby'.
Originally released by the 1910 Fruitgum Company in 1969. The Ramones released as a B-Side to 'A Real Cool Time' that was issued in 1988. They did a lot of covers in their time but to my mind this is indeed one of the absolute standouts.
36. The Lion and The Lamb - Meg 'N' Jez.
From their debut album on Drumming Monkey Records, 'Follow It Down'. One of my favourite tracks from the album. Two teenagers, one based in Germany and the other in England. You'd never guess that they were so young. Megan has a lovely maturity to her voice and the backing track with the strings and all really highlight what a great song it is. First released in 1992 by TV Smith as a single and an album track on 'March of the Giants'.
35. Lost in Music - The Fall.
It's actually hard to believe that The Fall of all people would be covering Sister Sledge and that it would appear on what many have said was one of their most accessible albums ever...1993's 'The Infotainment Scan'. The album rocketed into the UK Album Charts at #9! The original written by Niles Rodgers and recorded by Sister Sledge was released in 1979 and peaked at #17 in the UK Singles Charts.
34. All My Tears - Emmylou Harris.
Released on the most excellent 1995 'Wrecking Ball' album that also included songs by Steve Earle, Bob Dylan, Jimi Hendrix, Neil Young, Gillian Welch and Lucinda Williams, this track in particular was a real standout. The original was released on the 1993 album 'Orphans and Angels' by Julie Miller (wife of Buddy Miller). Emmylou actually sang this as a duet with Julie for the album.
33. Guns of Brixton - Jimmy Cliff.
First released on 'The Sacred Fire EP' in 2011 and then added to a magnificent album entitled 'Rebirth' in 2012. Tim Armstrong of Rancid produced the album and it's real quality. The originators of the tune were of course The Clash and this song first made it's entrance into the world on their 1979 classic 'London Calling' with Paul Simeon on the vocals.
32. Man Next Door - Dennis Brown.
From 1979 and following on in the Reggae Theme is this little ditty from Dennis Brown (it was released on the Joe Gibbs label, though the album it was included on - 'Joseph's Coat of Many Colours' was released on Laser Records also in 1979). It actually first appeared as a B-Side to Brown's 1978 single 'Oh What a Day' (on D.E.B. Music) The Original was recorded in 1962 by The Paragons that featured John Holt (who was also the writer).
31. The Stand - Last Tuesday.
Written by Mike Peters, Eddie Macdonald and Dave Sharp and originally released in 1983 on 'The Alarm EP' on IRS Records. The song was a big help to breaking the band in the USA.
Last Tuesday's version appeared on the band's final album 'Become What You Believe' (on Mono Vs Stereo Records). The band began in 1999, and they were from Harrisburg, Pennsylvania. They released four albums and an EP before finally calling it a day in 2007 when the last of the original members Steve Gee announced he was leaving the band.
Posted by

Doug at Soundtrack4Life
at 23:28
No comments:

Today not only has Wilko Johnson been awarded Icon status (we knew he was that a long time ago!) at The Q Awards but news of his health is very much the spotlight of the Good News.
I'm sure I speak for a lot of people when I say that I am so overly happy to hear that Wilko is Cancer Free. Tears of joy abound.
Read Here For More Details.
Going Back Home/Ice On The Motorway (Single)
Posted by

Doug at Soundtrack4Life
at 20:05
No comments:


At the moment over on the BBC they are looking at finding the top cover versions and have chosen 50 tunes for folks to vote on to discover the best one. There's actually only twelve on their list that I would consider to be of any great worth. So, just for the sake of it here's The Soundtrack4Life Top 50 Cover Versions.

These are my choices and if you click on the links provided you can have a good old listen for yourselves.

Released as a Single in 1970 and featured on the album 'Play It Loud'. Original by Max Frost and the Troopers.
First appeared as a B-Side for Prince Buster's 'Al Capone' back in 1964. The Nutty Boys released it in 1979 on Stiff Records and achieved a Top Ten hit, peaking at #7.
Was the B-Side of their massive hit 'Geno' in 1980. The Original was released in 1968 by Johnny Johnson and The Bandwagon.
Originally released by Curtis Mayfield in 1970. The Jam's version first appeared on as a B-Side to their final sing 'Beat Surrender' in 1982. There was also a version on a Live EP from their final show at Wembley Arena, given away with the 'Snap' album.
First released by The Alarm on their final album 'Raw' by the original line up. The band had been playing the song live ever since 1989 after hearing Neil Young playing it in concert before it had actually been released. The original version of course was released as a single by Neil Young in 1989.
First recorded by Siouxsie and the Banshees for their 2nd John Peel Session 6th February 1978 and eventually released on their debut album 'The Scream' in November 1978 almost ten years to the day when the original was released! The Beatles of course had released the original song as part of their 'White Album' in November 1968.
Originally recorded and release by Rolling Stones in May 1966. The Mo-Dettes cover was released in 1980 and reached #42 on the UK Singles Charts.
Released as part of their debut album 'Inflammable Material' on Rough Trade in 1979. The song has been a live favourite for decades now and is often a show closer for the band. The song, written by Rita Marley, but actually written by Bob Marley - it's complicated, featured on 'Rastaman Vibration' album by Bob Marley and the Wailers in 1976.
From the 1976 Island EP 'Live at The Marquee' and also another live version was included on a Reissue of their debut album 'Teenage Depression'. The EP went to #43 in the UK Charts. The original version of the song can be found on Bob Seger's album 'Seven' released in 1974.
A live favourite with fans of The Members and their version appeared on their 2nd album '1980 - The Choice Is Yours'. The original by Larry Wallis was released on Stiff Records (Buy 22) in 1977.
Posted by

Doug at Soundtrack4Life
at 15:10
No comments: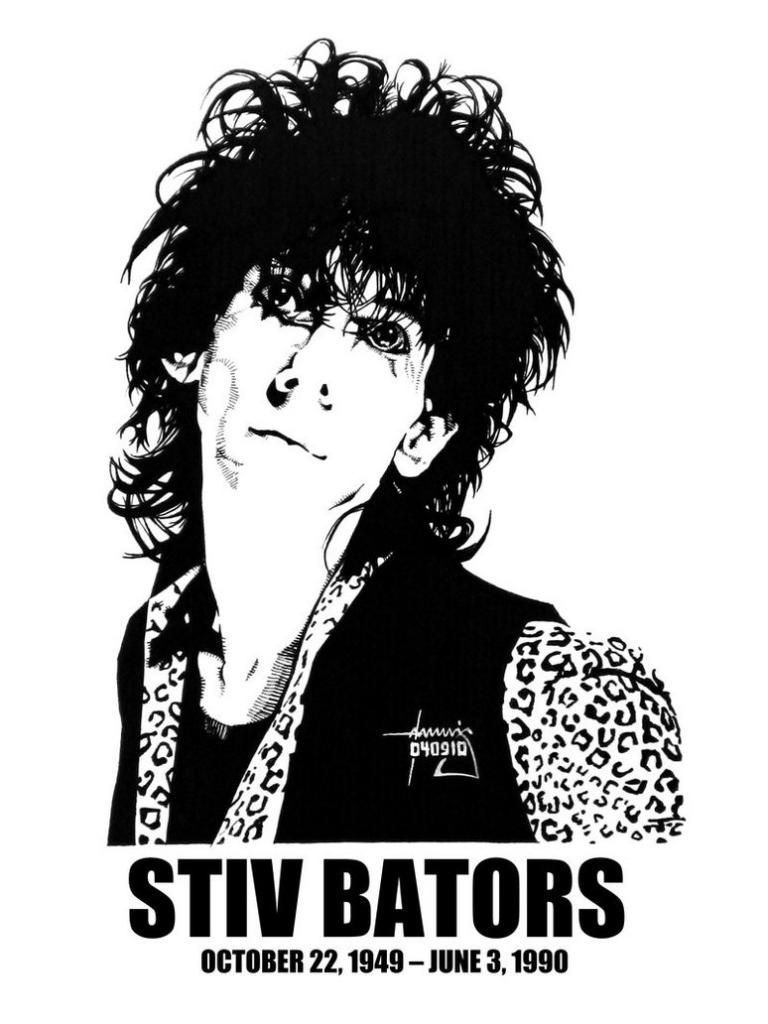 Poison Heart - Stiv Bators
Featuring Dee Dee Ramone and Johnny Thunders
Posted by

Doug at Soundtrack4Life
at 10:33
No comments:

Monday, 20 October 2014
From the brand new album 'I Delete'
Posted by

Doug at Soundtrack4Life
at 13:51
No comments: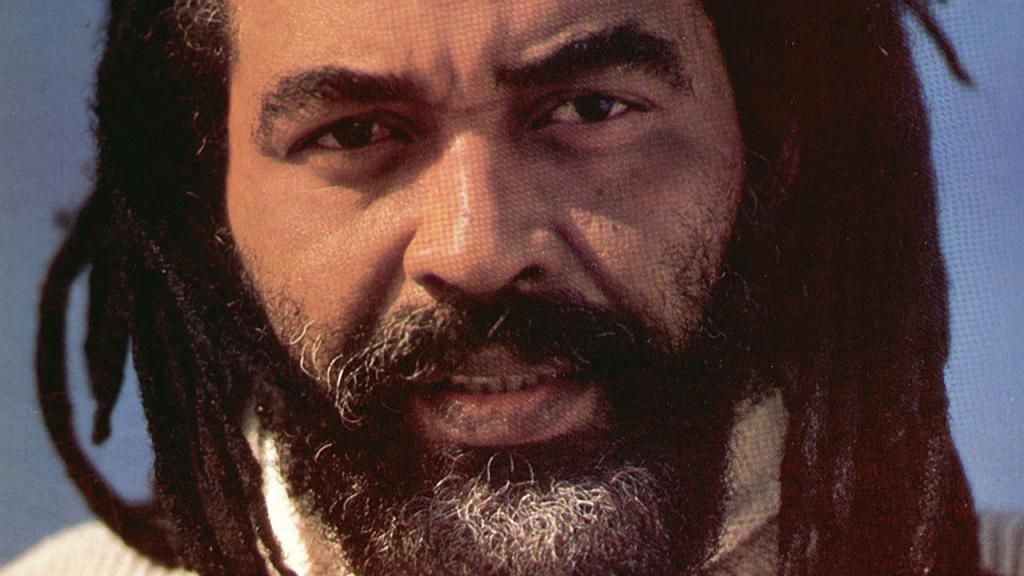 Reggae Legend John passed away on 19th October 2014 in a London Hospital. Aged 69 the cause of his death has not been released.
Holt was born in Kingston, Jamaica in 1947. He released his first single on Island Records in 1962 (or 1963 not totally sure of the year) entitled 'I Cried A Tear'. He achieved some success with The Paragons, who are well known for the song 'The Tide is High' (written by Holt) that years later would become a Number One Hit for Blondie and the terribly untalented Atomic Kitten! Other classic songs by The Paragons include: 'Wear You To The Ball', 'Man Next Door', and 'Happy, Go Lucky Girl' to name but a few.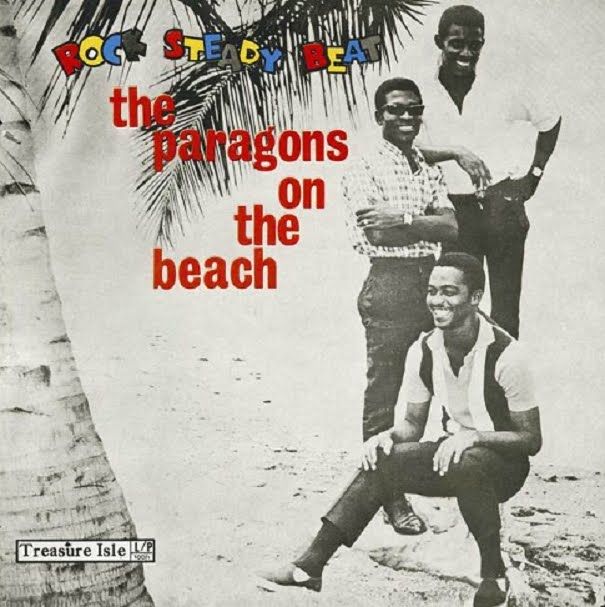 Holt would continue to release albums and play live (in fact he had collapsed at a show - The One Love Festival in August this year and was taken to hospital).
More Music From John Holt
Posted by

Doug at Soundtrack4Life
at 13:15
No comments:

1. Pictures Of Matchstick Men
    2. Down The Dustpipe
    3. Na Na Na
    4. Paper Plane
    5. All The Reasons
    6. Reason For Living
    7. And It's Better Now
    8. Caroline
    9. Softer Ride
    10. Claudie
    11. Break The Rules
    12. Down Down
    13. Rain
    14. Rockin' All Over The World
    15. Again and Again
    16. Whatever You Want
    17. What You're Proposing
    18. Rock 'N' Roll
    19. Don't Drive My Car
    20. Marguerita Time 
21. Rollin' Home 
22. Burning Bridges
    23. Rock 'Til You Drop.
Prepare yourself!
You've never heard or seen Status Quo like this before! (though the seeing part
you'll be mighty glad you haven't!).
The 31st Studio album from Status Quo is unleashed today. 
Photos for the album were by Bryan Adams (yes him, the one
who had that annoying song at #1 for what seemed
like an eternity!).
And the music? Well, I let you judge for yourself (Click on the links above).
I have to confess that I was very surprised and some of the tracks
work better than others but overall I think the Quo have made one
of their best albums in quite a few years.
You are going to hear a lot of this album and on Wednesday this week on
Radio 2 (BBC) you'll be able to catch the Quo in action Live from
The Roundhouse in Camden Town. 
Posted by

Doug at Soundtrack4Life
at 10:57
No comments:

Posted by

Doug at Soundtrack4Life
at 10:00
No comments:

Sunday, 19 October 2014
Posted by

Doug at Soundtrack4Life
at 21:58
No comments: