It's a great pleasure to be able to have a wee chat with Les Glover of Loved Up Les. We only stumbled on each other a few days ago but he kindly agreed to do an interview, obviously after doing police checks to make sure I wasn't a total lunatic or something!

There's a few links scattered around the interview so click on them to find out more info and listen to some music.


S4L: Loved Up Les, how did you come around to that name?

Les:

It was given to me by

Henry Priestman

. I appeared with my partner Lisa in the video for

Valentines Song

which Henry co wrote with Lotte Mullan and he commented that I looked loved up and it kind of stuck.





S4L:

After playing for such a long time with other artists your album The Love Terrorist is your first forary as a solo artist, had you thought about going this route at any other stage or was it a case that the timing was just right for now?

Les: I've always written my own songs and although my earlier bands made good attempts at a release it never materialised until now. Something always seemed to stop us, or get in the way, for example my first band around 1979 had a single recorded and cover designed ready to press, when our manager, who was a keen bootlegger, was raided and our master tapes disappeared along with all the bootlegs!!! Also A&M records who were big supporters of the band had a mass cull of their A&R department, the week we were meant to sign, so the studio and producer (

Richard Mainwaring - OMD, Fischer Z

etc) had to let us go as there was no company or money behind the recording. But somehow I've never felt fully confident until now, so maybe the timing is right.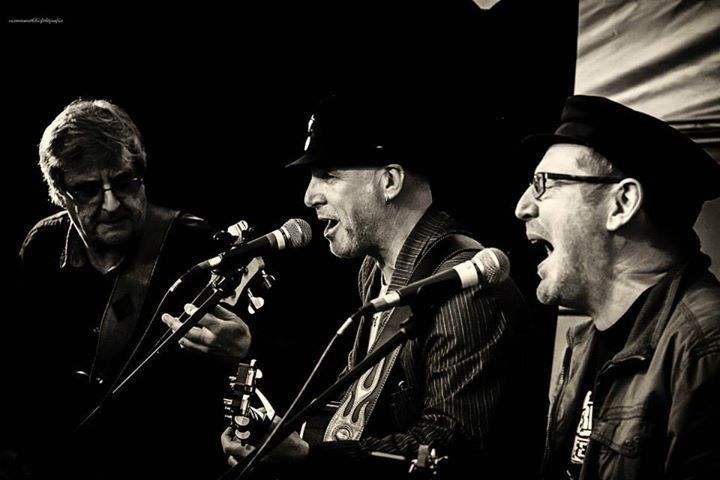 (Left to Right: Peter Robinson, Les Glover and Henry Priestman)



S4L:

Being a bit of a fanboy I couldn't help but get excited to learn that you have been working alongside Henry Priestman, he's your musical mentor yes? How did you come to meet him?

Les:

I first met

Henry

as a young

Yachts

fan in 78/79 and then I took my son, who was a big fan, to see him play at the time of his first solo album. We met after the show and chatted and then later that year I was playing a festival in Anglesey and Henry was there, we swapped numbers and we got together the following year, so it's been a few years now.





S4L:

Tell us a little bit about the album and the details of recording it and getting that out. Is it on a label or have you released it yourself?

Les: I released my album 'The Love Terrorist' myself on Kaleidoscope Records (A good friend of mine has a record shop of the same name so I thought it would be nice to use that as the label). We started to record it in the summer of 2014 and then whenever we had any free time we would meet at Henry's studio and work on it. Once we had decided on the twelve tracks we arranged them and put down a basic acoustic track of all of them. Myself and Henry played most of the instruments but decided to get at least one guest on each track to add a little more variety. Pete Riley played swampy blues guitar on one song, my daughter Rebecca played violin on another. We then had guests playing harmonica, pedal steel, mandolin, fretless bass and vocals, just to give a wider pallet of sound.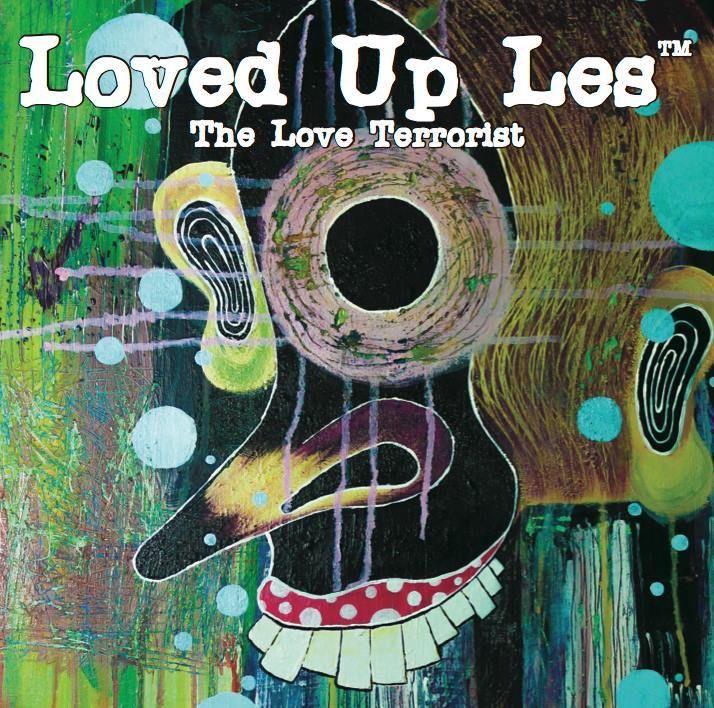 S4L:

After more than 30 years of playing do you still get a thrill out of playing live? Do you feel comfortable being up front or would you prefer to be at the back somewhere just playing along?

Les:

I love singing and playing now, probably more than ever because as you get older you tend to have less to prove and are much less inhibited. You tend to do things that you want to do and not to fit current trends, and if it doesn't get played by radio so what, it doesn't matter.





S4L:

Who are your influences musically?

Les:

My influences are people like David Bowie, Neil Young, 10cc, Early Costello and The Jam, Tom Petty, The Beatles and Stones, The Who, Alice Cooper and the punk and new wave explosion. Great singer songwriters like Billy

Joel, Dean Friedman, early Elton John and Ben Folds, but really its just about the songs. I've never been part of the cool brigade and if Phil Collins and Sting writes a song I like I'll get it. I also love 70's pop music, Sweet and Pilot and stuff like that.





S4L:

One of the questions I like to ask of all who get interviewed on the blog is what is on your Soundtrack4Life ?

Les: First single I ever bought was 'Life on Mars' - David Bowie. 'Suffice to Say' - Yachts and punk was a great time for singles. But the albums that have stayed with me are probably, all the early Bowie and Alice Cooper and Queen records. 10cc -

'Sheet Music'

, Al Stewart - 'Year of the Cat', Pink Floyd - 'The Wall', Peter Gabriel - 'first' and the Be Bop Deluxe albums. Many many more



S4L:

Have you any dates coming up that people can catch you performing at?



Les:

Our autumn tour starts in October and dates are on, either mine or Henry's Website.

I do have a special gig coming up later this year supporting Ian McNabb in my home town of St Helens, that's on Friday 20th of November at the Zoo Bar, really looking forward to it.



S4L:

Where can The Love Terrorist be obtained from?



Les:

You can order my album

'The Love Terrorist'

along with any other merchandise, either at gigs or from my website.





S4L:

What's the best piece of advice you have been given with regard to your musical career ?

Les:

Best piece of advice is be yourself. Be influenced but don't copy, find your own voice or guitar style or sound, then you'll stand out, and if you're a writer, write about what you know and what you care about. It's all got to come from the heart and from your passion.





The Love Terrorist Loved Up Les with Henry Priestman

.