Tuesday, 31 July 2012
Posted by

Doug at Soundtrack4Life
at 21:15
No comments:

Sunday, 29 July 2012
Happy Birthday to Patti Scialfa born on this day in 1953
Posted by

Doug at Soundtrack4Life
at 12:07
No comments:

Song Stats for Wrecking Ball Tour (including the two warm up shows at The Apollo and SXSW). (Ed. Includes all tour dates up to 31st July 2012 Helsinki.)


Title and Number of Performances
Wrecking Ball 55
Death to My Hometown 55
Waitin' on a Sunny Day 55
Tenth Avenue Freeze-Out 54
Dancing In The Dark 54
Born To Run 53
The Rising 50
Jack of All Trades 49
Badlands 48
We Are Alive 47
Shackled and Drawn 38
Land of Hope and Dreams 38
Rocky Ground 34
The Promised Land 34
Thunder Road 31
Spirit In The Night 28
Apollo Medley 27

The River

26
Out In The Street 26
Because the Night 23
Lonesome Day 20
She's the One 18
Easy Money 17
Johnny 99 17
No Surrender 17
Prove It All Night 17
(3 times w/78 intro)
The E Street Shuffle 16

Hungry Heart

15
Twist and Shout 15
Glory Days 14
The Ties That Bind 13

Trapped

12
Youngstown 12
Bobby Jean 12
Darlington County 11
Murder Incorporated 10
Candy's Room 9
American Skin (41 Shots) 9
Two Hearts 8
Atlantic City 8
Backstreets 7
Racing in the Street 7
American Land 7
Radio Nowhere 7
Downbound Train 7
Raise Your Hand 6
My Love Will Not Let You Down 5
The Promise 5
Seeds 5
The Ghost of Tom Joad 5
Ramrod 4

Night

4
Who'll Stop The Rain 4
Something In The Night 4
For You (Solo acoustic) 4
Jackson Cage 3
Cadillac Ranch 3
Point Blank 3
I'm Goin' Down 3
I'm on Fire 3

Be True

3
It's Hard to be a Saint in the City 2
Cover Me 2
Lucky Day 2

Fire

2
Light of Day 2

ONE TIME PERFORMANCES

Mansion on the Hill
I Ain't Got No Home
The Harder They Come
Time Will Tell
Many Rivers To Cross
We Gotta Get Out of This Place
This Land Is Your Land
Streets of Philadelphia
Lion's Den
Mountain Of Love
Janey Don't You Lose Heart
California Sun
How Can a Poor Man Stand Such Times and Live?
O Mary Don't You Weep
Pay Me My Money Down
Something You Got (with Dr. John)
Bishop Danced
The Weight
Sherry Darling
I Saw Her Standing There (with Sir Paul McCartney)
Red Headed Woman
Leap of Faith
Posted by

Doug at Soundtrack4Life
at 11:58
No comments:

Gig Notes are from

Backstreets.com
In most cases, reporting on a Bruce Springsteen concert is a rewarding experience. You get the oppportunity to share a great live experience with a fan community, describing the night's performance and particular highlights. Only in very few cases — if ever — you know you have been witnessing something that can't be described in words. Then, the job gets a bit trickier. Ullevi tonight was one of those nights.
After Bruce and the band delivered a solid show yesterday, aimed to please a record-breaking 66,000-plus audience, hopes were high for a second show to be just as good but very different, as with the two-night stand in Bergen earlier this week. Well, we did get a different show: 19 songs not played the night before, and several tour premieres... and we got a lot more.
From the very beginning, Bruce seemed to be full of confidence following Friday night's show, which won rave reviews in all the newspapers. Entering the stage in a white T-shirt and a black vest, he opened with the full-band redention of "Who'll Stop the Rain" (Gothenburg had heavy rain all day, tapering off just about an hour before the concert). "The Ties That Bind" followed, sounding tight despite being infrequently played, Jake sounding as good as the Big Man himself at his prime. A "Born in the U.S.A. double-header," in Bruce's words, brought us "Downbound Train" and "I'm Goin' Down," with Jake really shining once again. The first sign request of the evening — "We haven't played this in quite a while, but due to the weather conditions..." — was the tour premiere of "Lost in the Flood." While both Bruce and Roy needed a bit of brushing up before the song could start, once it got going we got a stellar performance of this song, which ever since the reunion tour redention has been a fan favorite whenever it is played. During a particularly emotional "My City of Ruins" the "we are not worthy" waving from the crowd toward the side of the stage previously occupied by the Big Man was particularly heavy — indeed a sign for things to come later in the evening.
A sign request brought "Saint in the City": "A lucky song. I got my record contract playing this one," Bruce introduced it, going on to deliver hot guitar solos with Steve during an extended coda. Introduced as a song from The River album, out came the tour premiere of "Frankie." The introduction with Nils on 12-string supported by Soozie on fiddle was new, adding a country flavor to this one, which Bruce called "a beautiful song" (despite seemingly missing the fact that this was recorded for both Darkness and Born in the U.S.A., the latter version released on Tracks). Also new was Bruce's guitar solo (in place of the sax solo) toward the end of the song.
To please the crowd, no fewer than three sing-along staples in a row ensured that causal fans got their money worth: "Hungry Heart," "Shackled and Drawn," and "Waitin' on a Sunny Day." As a special thank you to fans who have been "following us from place to place to place to place..." we got the tour premiere of "Where the Bands Are," with Bruce playing the first verse alone before the full band kicking in. But he clearly wasn't finished expressing his gratitutde: up next was a truly masterful performance of "Backstreets," delivered with a lengthy interlude (not as long as the much-loved '78 version, but close), with Bruce repeating "til the end" and "come a little closer" before taking on the "hiding on the backstreets" part. The best performance of this song I've seen since the Darkness tour period. If some Swedish authority had decided to the plug there and then, this would have been the best show of the tour, but Bruce and the band were far from done.
Closing out the main set was a hot version of "Badlands" and an epic "Land of Hope and Dreams." Kicking off the encore, we got a crystal-clear "Thunder Road" delivered with incredible passion and determination, getting us to believe that we really were gonna pull out of this town and win. Following an earth-shaking "Born in the U.S.A." and "Born to Run," we got some pure fun through "Ramrod." By the end of "Dancing in the Dark," Bruce signaled that his voice was gone — which was partially true, already having shown some signs of wear and tear yesterday — but as usual, Steve got him on his feet again after a few liters of water from the sponge.
When we thought this could be all over after the tribute that is "Tenth Avenue Freeze-out," Bruce wasn't done talking about the Big Man. He noted that "Clarence always had a special connection to Sweden," and then: "We haven't rehearsed this, but this is for you and for the Big Man." What followed was the tour premiere of "Jungleland." With Soozie moving back a little bit, a spotlight fell on a lonely saxophone placed at Clarence's usual stage position, and we got an extremely moving redention of his signature tune. To say that Jake was up to the task would be a severe understatement. Following the song, Bruce and Jake embraced, and tears were not only in Jake's eyes, but in everyody's. Clearly one for the history books of the E Street Band.
Having thanked the Swedish audience for "two amazing nights" and an "Oh my God" seldom heard from Bruce on stage, he said that "We need to send these people home!" But not before the stadium-breaker anthem "Twist and Shout," with the La Bamba part thown in for good measure making it the longest version of the song since the Amnesty tour. After that it really was the end to a show which not only can be described as the best of this tour by a good distance, the best of the decade (yes, St. Louis 2008 has served us well so far), and possibly, just possibly, the best one ever. I'm sure such a statement is up for grabs, but there's no doubt this is a strong contender.
- Ivar Noer reporting - photographs by Riku Olkkonen
Posted by

Doug at Soundtrack4Life
at 07:12
1 comment:

Saturday, 28 July 2012
Posted by

Doug at Soundtrack4Life
at 08:21
No comments:

Friday, 27 July 2012
So, a new album by The Beatles has been released as an iTunes exclusive, but it's not really a new album at all but a compilation put together by those Apple chaps and selling at £5.99 in the UK and $7.99 in the USA. It's all in aid of celebrating the 50th anniversary of their very first hit.
There's nothing new on the album, no demos etc. Everything that's on it has been released before. Not totally sure who they think is going to buy the album and maybe the liner notes by Dave Grohl of the Foo Fighters speaking about his gratefulness to the Fab Four is actually meant to help sell the compilation to a younger generation.
If this is the first compilation of The Beatles though that you are thinking of purchasing I would urge you to think again and go and spend your money on The
Blue
and
Red
Double Albums. You'll spend quite a few more bucks but you get much more music.
Revolution

Paperback Writer

And Your Bird Can Sing

Helter Skelter

Savoy Truffle

I'm Down

I've Got A Feeling (Naked Version)

Back In The USSR

You Can't Do That

It's All Too Much

She Said She Said

Hey Bulldog

Tomorrow Never Knows

The End (Anthology 3 Version)
Posted by

Doug at Soundtrack4Life
at 14:26
No comments:

The show in Bergen, Norway on the 24th July was show number 50 on The Wrecking Ball Tour and there are just three shows left on the European Leg of the Tour: 27-28th Gothenburg, Sweden and the 31st in Helsinki, Finland. After a two week break they will be back in action starting at Boston's Fenway Park on the 14-15th August and then a further 12 dates taking them into September where they finish the tour with a three night stand at the Metlife Stadium in New Jersey on the 19th through to the 22nd.
Not long after the tour began I posted a blog

'What Have We Learnt So Far?

and it's interesting to revisit that for a moment to see what progress has been made apart from more miles on the clock and more shows.
My first point had been the attention given to the 'Wrecking Ball' album itself and that has not diminished at all as the tour has progressed, yes some numbers have been dropped here and there but others have been added. At the 49th show Bruce played an Acoustic version of 'This Depression' and the following evening in Bergen it was performed by the band. That night he also chose to premiere 'You've Got It' with the preface that it was a song about physics! For the 50th show 8 songs from the latest album were played.
Secondly I mentioned that Bruce likes to throw in a few surprises, and that has continued throughout the tour:
New Jersey

4th April

:

'The Ties That Bind'

,

'Candy's Room'

,

'Johnny 99'

,

'Racing in the Streets'

and

'Ramrod'

all debut.
MSG NYC 6th April

: tour debuts for

'Murder Incorporated'

,

'Lion's Den'

and during the encore a surprise playing of

'Kitty's Back'

.
MSG 9th April

:

'Spirit in the Night'

and

'Backstreets'

.
Auburn Hills 12th April

:

'Incident on 57th Street'
Buffalo 13th April

:

'Rendezvous'

,

'Mountain of Love'

and

'Point Blank'

.
Albany 16th April

: an acoustic

'Janey Don't You Lose Heart'

.
Los Angeles 26th April

:

'Something in the Night'

and

'California Sun'

.
Los Angeles 27th April

: A pre-gig acoustic performance of

'For You'

, and in the set debuts for

'No Surrender'

and

'Bobby Jean'

.
New Orleans 29th April

: revisits 'The Seeger Sessions' and plays

'Something You Got'

with Dr John.
Newark 2nd May

: Last night of the first USA leg of the Tour has a song that Bruce had last performed in 1973 and the first time he had ever played it with the band -

'Bishop Danced'

. Also in the set were

'It's Hard to be a Saint in the City'

and a fine rendition of

'The Weight'

in tribute to Levon Helm who had passed away.
The European Leg of the Tour would throw up a whole of surprises - world premieres, special guests, solo performances and some mighty long sets!
Seville 13th May

:

'I'm Goin' Down'

.
Canary Islands 15th May

:

'The River'

and

'Born in the USA'

tour debut.
Barcelona 17th May

:

'You Can Look (But You Better Not Touch)'

. A real suprise was

'Prove It All Night'

with it's beautiful 1978 Intro!
Frankfurt 25th May

: Longest show of the tour so far at 3hrs 20mins crowned off with

a brilliant encore set

that included two tour debuts from 'The River' -

'Cadillac Ranch'/'Sherry Darling'

.
Cologne 27th May

: For the first time since 1977 not a single song from The Darkness era is played!
PinkPop Festival 28th May

:

'96 Tears' (with Garland Jeffreys)

.
Berlin 30th May

:

'Save My Love'

tour and European debut.
San Siro, Milan 7th June

: 3hrs and 40mins!

The final 32mins of the set

are just breathtaking!
Florence 10th June

:

'Be True'

and

'Burning Love'

debut in the pouring rain.
Trieste 11th June

: 29 song set includes

'Rosalita'

and Elliot Murphy on

'Born to Run'

.
Madrid 17th June

: The longest show ever at 3hrs and 48mins! Southside Johnny guests on

'Talk to Me'

and

'Twist and Shout'

and there is a world premiere of

'Spanish Eyes'

from 'The Promise' album.
Montpellier 19th June

: Tour debut for

'Growin' Up'

and

'Fire'

(which has three false starts!).
Manchester 22nd June

:

'Prove It All Night (with 1978 Intro)'
Paris 4th July

:

'4th July, Asbury Park (Sandy)'

and

'Independence Day (solo piano)

'.
Zurich 9th July

:

'Don't Look Back'

opens the show (first time in 12 years that it has been played live), someone brings a sign for

'Working on a Dream'

and a beautiful stripped down to just the piano version of

'If I Should Fall Behind'

.
Prague 11th July

: First time in Prague for the E Street Band and Bruce kicks off the set with an acoustic rendition of

'The Ghost of Tom Joad'

. Also in the set is the tour debut of

'This Hard Land'

.
Vienna 12th July

: The set is just short of 3hrs 40mins and contains three tour debuts:

'Loose Ends'

,

'Empty Sky'

and a wonderful solo performance on the piano by Bruce of

'Tougher Than The Rest'

.
London Hyde Park 14th July

: Day starts for Bruce with him joining John Fogerty on stage during his set for a rousing

'Rocking All Over the World'

.

'Thunder Road'

on just piano opens the show. Tom Morello joins the band for a couple of numbers and John Fogerty returns the favour by guesting on

'The Promised Land'

and there's a sign request for

'Take 'em As They Come'

(not played since 2003 in Copenhagen). The whole show ends with the power being shut off but not before Bruce is joined on stage by Sir Paul McCartney for

'I Saw Her Standing There/Twist and Shout'

.
Dublin 17th July: After the controversy of being shut down in London Bruce and Steve bring some great humour to the

show's opening

. And later in the show when they have passed the curfew (again!) the fun and games continued on

'American Land'

.

'I Fought the Law'

,

'I'm A Rocker'

and

'My Hometown'

are all tour debuts.
Dublin 18th July: Bruce radically changes the set and 16 songs appear that were not played on the first night. An Acoustic

'This Hard Land'

opens the show. 'Wrecking Ball' is the ninth song in the set!
Oslo 21st July: 2nd longest show in history - 3hrs and 47mins! Set includes Tour debut of The Promise track

'Ain't Good Enough For You'

and

'Streets of Fire'

. Almost every show has closed with 'Tenth Avenue Freeze Out' and a few with 'American Land', tonight Bruce throws a spanner in the works and ends it with

'Night'

!
Bergen 23rd July

:

'This Depression'

gets it's first ever outing as Bruce performs it alone on the acoustic guitar. Seven songs from 'Born in the USA' are featured in the set!
Bergen 24th July: 8 songs from 'Wrecking Ball' are played including a full band version of 'This Depression' and another world exclusive peformance with

'You've Got It'

. Also there's an outing for 'Red Headed Woman' and 'Proud Mary', 'My Lucky Day' and show opener 'Long Walk Home'.
They still look like they are having lots of fun playing on stage every night, the band is getting tighter. Jake Clemons seems to be growing in confidence with every show.
And of course they are still not forgetting Clarence.
This weekends shows in Gothenberg hopefully will add even more highlights to the live history of Bruce Springsteen and the E Street Band, and as I said at the start with only three shows left in Europe I wonder what surprises are in store?
Posted by

Doug at Soundtrack4Life
at 12:07
2 comments:

Wednesday, 25 July 2012
So, the 35th Anniversary of the release of the debut album by

The Sex Pistols

is due for release on September 24th. The cost of the Boxset according to

Amazon's website

is £94.99! I'm not exactly certain who this particular release is aimed at because the people I know who grew up listening to it probably would not be found forking out £95 for something they already possess and even the tracks that are "unreleased" have been available on various bootlegs down through the years. It doesn't get my vote I'm afraid.
I had assumed that when the first boxset was released that they had unearthed pretty much everything (because even on that they were scraping the barrel a bit) there was to be found in the vaults. Obviously I was wrong!
Malcom McLaren

was accused of creating the 'Great Rock and Roll Swindle' in the way he managed the band (and he seemed to glory in it as well - see the film of the same name and you'll get the drift) and sadly

The Sex Pistols

brand is still out swindling, or trying to open the wallets of poor beleagured souls who feel that to be a fan they must own every single thing a band has put out - no matter how poor the quality of the release is (for a good point on this I merely mention the inclusion of the some of the live material here and the

'Spunk'

demos).
Whilst the DVD that comes with this new boxset looks pretty interesting a few of these things you can actually find online if you search around a little. The inclusion of the footage from the Stockholm Show could be something good to watch, but it all depends on the actual quality of the performance. If Sid is playing bass
(and I use those words with great hesitance)
- and he was , you can almost guarantee that it will be a woeful performance!
You would think that I would be just a little excited that an album that meant so much to me back when I was fourteen years old is still being talked about 35 years later? In a way I am, because back then people were saying that bands like the Pistols and The Clash would never be remembered 20 years down the line, but 35 years later here we are still talking about them and their place in the grand scheme of Rock and Roll history. What I'm not excited about though is the fact that if I spend all this cash to get this box set that somewhere down the line they are going to find more stuff "buried" and then release another Boxset say on the 45th anniversary or the 50th anniversary (and it will cost twice as much!)!
The Sex Pistols Boxset (3CD)
Line-Up featuring Sid Vicious
The Boxset will contain 3 CD's and a DVD along with a host of extras (detailed below).
CD1 – Never Mind The Bollocks Here's The Sex Pistols: 2012 Re-mastered, from the thought lost original master tapes with process overseen by original producer Chris Thomas.
CD2 – 1977 Studio Rarities & B-Sides: Previously unreleased 1977 recordings including the legendary Belsen Was A Gas with John on vocals plus the original single b-sides, again all remastered from the original master tapes.
CD3 – 1977 Live: High quality live recordings from 1977, most of which are previously unreleased.
DVD – 1977: Live 1977 DVD produced by Julien Temple and featuring many previously unseen performances plus DVD extras of promo videos and radio interviews.
1977 Diary: Hardback 100 page 12" by 12" diary with quotes, rare and previously unseen photos, memorabilia and exclusive images.
7" Single: Replica of the withdrawn God Save The Queen A&M single.
Poster: 3FT by 4.5FT Never Mind The Bollocks replica promo poster.
Stickers: Reproductions of the original Never Mind The Bollocks promo stickers.
Lyrics: A copy of the original handwritten lyrics to God Save The Queen will also be included
Detailed track-listing below:
NEVER MIND THE BOLLOCKS HERE'S THE SEX PISTOLS
Limited Edition Super Deluxe Box Set
CD1 – Never Mind The Bollocks Here's The Sex Pistols*
1. Holidays In The Sun

2. Bodies

3. No Feelings

4. Liar

5. God Save The Queen

6. Problems

7. Seventeen

8. Anarchy In The UK

9. Submission

10. Pretty Vacant

11. New York

12. EMI
CD2 – 1977 Studio Rarities & B-Sides
The single b-sides remastered.
1. No Feeling

2. Did You No Wrong

3. No Fun

4. Satellite
Dave Goodman Demos (from original master tapes) **:
5. New York (Demo Version)

6. Unlimited Edition (Demo Version of 'EMI')

7. Liar (Demo Version)

8. Pretty Vacant (Demo Version)

9. Problems (Demo Version)

10. No Future (Demo Version of 'God Save The Queen')
Chris Thomas Demos and Outtakes (from original master tapes):
11. Did You No Wrong (Alternative Vocal)

12. Seventeen (Alternative Vocal)

13. Satellite (Rough Mix)

14. Submission (Rough Mix)

15. Holidays In The Sun (Rough Mix)

16. EMI (Rough Mix)

17. Seventeen (Rough Mix)

18. Holidays In The Sun (Alternative Mix)

19. Body (Demo Version of 'Bodies')

20. Submission (Alternate Mix)

21. Belsen Was A Gas (Demo)
CD3 – 1977 Live
Ssamfundet Club, Trondheim, Norway – 21st July
1. Anarchy In The U.K.

2. I Wanna Be Me

3. 17

4. New York

5. EMI

6. No Fun

7. No Feelings

8. Problems

9. God Save The Queen
Happy House, Stockholm, Sweden – 28th July***
10. Anarchy In The UK

11. I Wanna Be Me

12. 17

13. New York

14. EMI

15. Submission

16. No Feelings

17. Problems

18. God Save The Queen

19. Pretty Vacant

20. No Fun
DVD – 1977
Riverboat Party, The River Thames, London – 7th July
1. Pretty Vacant

2.Anarchy In The UK

3. Problems
Happy House, Stockholm, Sweden – 28th July***
4. Anarchy In The UK

5. I Wanna Be Me

6. Seventeen

7. New York

8. Problems

9. No Fun
S.P.O.T.S. Tour – Winter Gardens, Penzance, Cornwall – 1st September***
10. Problems

11. No Fun

12. Anarchy In The UK
DVD EXTRAS
1. God Save The Queen video

2. Pretty Vacant video

3. Holidays In The Sun video
4. The HeyDay Interviews. Interviews by Judy and Fred Vermorel recorded in August 1977 with:
a. Steve Jones

b. Paul Cook

c. John Lydon

d. Sid Vicious

e Glen Matlock
5. BBC, Radio 1, Rock On, December 12th 1977 – John Tobler interview with John and Sid (previously unheard full uncensored version)
1977 (The Bollocks Diaries)
100 page full-colour hardback diary detailing every significant band event in this explosive year. Written by former Mojo editor Pat Gilbert, the book includes multiple quotes from key figures, previously unseen photos, recording details, memorabilia and much more.
+ replica A&M GSTQ/No Feeling 7" single.

+ 3FT by 4.5FT Never Mind The Bollocks Here's The Sex Pistols replica promo poster.

+ copy of original handwritten lyrics to God Save The Queen.

+ Replica Never Mind The Bollocks Here's The Sex Pistols promo stickers.

+ 4 postcards

* = remastered from the recently found original album master tapes by Tim Young under the guidance of original producer Chris Thomas.
** = these 6 demo's would make up the legendary 'Spunk' album but are heard here for the very first time in their original, untouched form following the very recent discovery of the original master tapes.
*** = All tracks previously unreleased except Submission (track ) which unlike in 2003 when it first appeared is now mastered from the original tapes.
**** = This is the legendary original demo featuring John Lydon on vocals and is taken from the recently recovered original master tapes.
Posted by

Doug at Soundtrack4Life
at 22:30
No comments:

Three Hour and twenty nine minute setlist that includes no less than 5 tour premieres. It's only the third time since 1999 that

'Red Headed Woman'

has been played.
Last night's set was dominated by songs from

'Born in the USA'

, tonight it was

'Wrecking Ball'

- 8 songs from the latest album were played including a full band version of

'This Depression'

and a tour debut for

'You've Got It'

(I was listening to this today and wondered if they would ever add it to the set at some point! Maybe Bruce reads thoughts from afar!).
Posted by

Doug at Soundtrack4Life
at 01:13
No comments:

Tuesday, 24 July 2012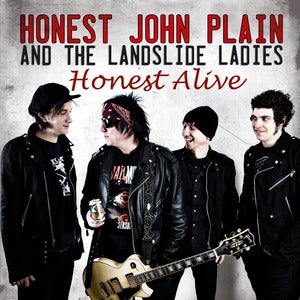 Yep, that dude who plays guitar for The Boys.
"Really, is he not well past his sell by date? I mean, 1977 was such a long time ago?"
I would have to disagree. The music that HJP has been releasing the past number of years has a timeless quality about it and especially on this new album. Even the revamping of the classic

'New Guitar in Town'

and Boys classics like

'USI'

,

'TCP'

and the brilliant

'First Time'

show that there's life in the old dog yet.
This is straight forward rock and roll, no thrills, no fancy over the top guitar solos, no moody pouting. Just songs about girls in all their complex dimensions set to the backbeat of drums and guitars!

You couldn't ask for any better (well, you could but you won't have to wait too long for HJP's next exciting project - all will be revealed next month!).
Posted by

Doug at Soundtrack4Life
at 23:59
No comments:

There's been some brilliant performances on the European Leg of The Wrecking Ball Tour. Here's a small glimpse into the tour includes all the tour premieres and every video for the 4th July Paris show (small when you consider how many hours they have played!).
Wrecking Europe Playlist
Posted by

Doug at Soundtrack4Life
at 09:44
No comments:

Posted by

Doug at Soundtrack4Life
at 08:28
No comments:

Monday, 23 July 2012
Bruce and Little Steven last night played at the Memorial Concert in Oslo. They performed a rather beautiful rendition of 'We Shall Overcome' that Bruce said was "A prayer for a peaceful future fo Norway."
Posted by

Doug at Soundtrack4Life
at 13:33
No comments:

Sunday, 22 July 2012
Posted by

Doug at Soundtrack4Life
at 13:56
No comments:

Posted by

Doug at Soundtrack4Life
at 13:27
No comments:

Posted by

Doug at Soundtrack4Life
at 12:23
No comments: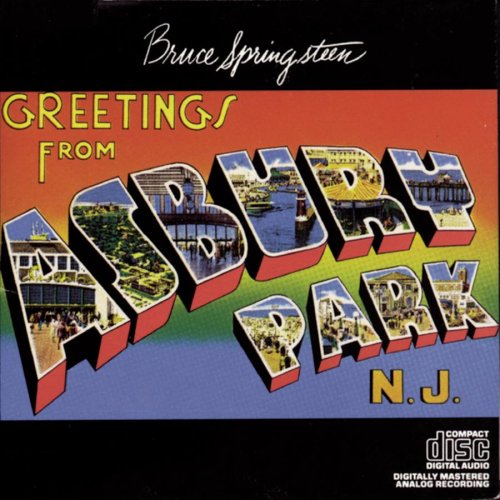 Place: HSBC Arena Buffalo
Tour: Working On A Dream (Final Night)
"Tonight! One time only!" — the 'Greetings From Asbury Park, N.J.' album, start to finish. "This was the miracle," he said, "This was the record that took everything from way below zero to... one." That got a big laugh. Bruce went on to speak of John Hammond, "one of the great legends of music production," and of manager Mike Appel, whose "incredible talking" got him a crucial audition with said legend. Tonight's album performance was dedicated "to the man who got me in the door. Mike Appel is here tonight — Mike, this is for you." He added, "We've never done it... hope we can do it!"
Posted by

Doug at Soundtrack4Life
at 11:59
No comments:

Posted by

Doug at Soundtrack4Life
at 11:36
No comments: