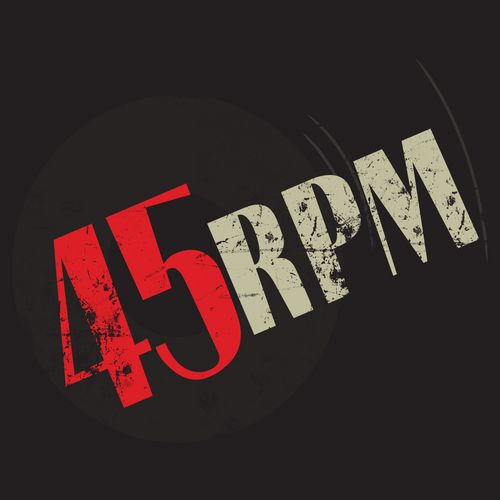 I'm not really a fan of The Mission, I know a little bit about them, and a few of their songs were a bit familiar to me and so I was little bit stunned this week when I sat down and listened to their A's and B's Collection that was recently released and found myself singing along to quite a number of the songs! How this happened I don't know because back when the singles came out I never bought them and yet there they are stuck in the jukebox of my memory!
This little "accident" has led this week to actually sitting down and listening to the band and discovering that I seemed to have been a bit too quick to dismiss them as just Goths with funky hats!
For this 45RPM post I could have chosen any number of singles but today I heard this again and thought it has to be the one. Great lyrics as well.
Tower of Strength / Fabienne / Breathe
A-Side: Tower of Strength

To coincide with the Sum and Substance compilation that was due for release in February 1994 The Mission released a Remix of Tower of Strength done by Youth of Killing Joke in January of 1994. It was released on 12" and CD featuring different tracks and mixs. I'm not a huge fan of remixes but for sake of it I'll post them anyway.
Limited Edition CD Mixes
The Cover for the CD was Blue and featured the same image as the 12".