GOING OUT IN A BLAZE OF GLORY!
The Alarm take Glasgow by storm.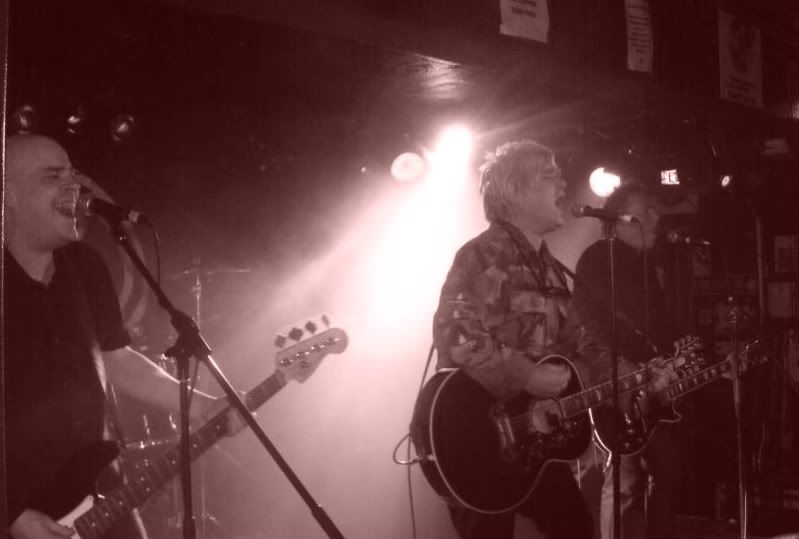 Friday 7th November 2008 will go down in the annals of Rock and Roll as one of the finest displays of musical magic ever. The Alarm were in town on the second night of their adventerous Guerilla Tactics Tour that is taking place in four cities (Cardiff, Glasgow, Manchester and London), over four nights for the next three weeks.
Mike Peters is still a man so passionate about music and he has gathered about himself a real quality band who for the past four or five years have been The Alarm. Unlike many bands from a bygone era The Alarm have continually been releasing new material and seeking to raise the profile like choosing to release the album by performing in Times Square earlier this summer and having a digital store right there on the street.
Guerilla Tactics is the third album release since the rebirth of the band (In the Poppy Fields and Under Attack being the other two. It should be pointed out that they have actually released more than that but these titles have been available with far reaching distribution). Very little has changed about The Alarm. Their songs are still of anthemic quality, their shows are a cross between the football terraces and a revival meeting. They have a spirit of 1977 Punk Rock yet a sound that appeals to far more people than the punks.
The sold out crowd at King Tuts in Glasgow were treated to a set list that embraced both The Alarm of the 1980's and the new Alarm of the present. Beginning with 'Marching On' , 'Where Were You Hiding' and 'The Stand' they then moved on to the present with storming versions of 'Alarm Calling', 'Superchannel' and the exceptional 'Situation Under Control' that speaks of Mike's battle with cancer. Without skipping a beat they are back on old ground with 'Rain in the Summertime' and fan favourite 'Blaze of Glory'. That ended the first set.
Fifteen minutes later a cheer in the crowd goes up. Mike is right there in the middle of it, guitar in hand and a close and communal sing-a-long breaks out as Mike plays 'Walk Forever By My Side', 'Unsafe Building' and 'Breathe'. What has been noticeable about the show thus far is that Mike Peters wants to align himself with the fans. He doesn't want distance. At various points in the evening he is diving in, shaking hands, giving high fives, he's a man who wants to touch lives because their lives have touched his. It's beautiful to watch a man so consumed with passion that he wants others to feel it also.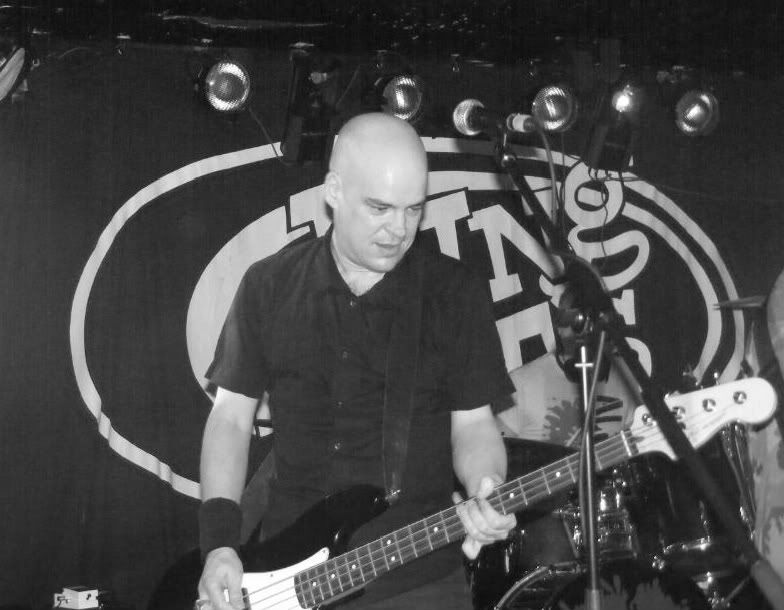 The second set begins with the rousing sounds of 'Three Sevens Clash' and Mike and the band move so effortlessly from new to old as 'Absolute Relality' follows. 'My Town' from the brilliant 'Under Attack' is then followed by 'Fightback' from their latest release. It only quietens down for a moment with the impressive 'The Drunk and Disorderly' before launching into an all out rock and roll assault: 'Cease and Desist', 'Without A Fight', 'Rescue Me'. '45 RPM', and ending the set with 'Spirit of 76' and 'Sheena Is A Punk Rocker'.
The place is bouncing. Condensation is dripping off the ceiling and the crowd are still up for more and so that's what they get. 'Into the 21st Century' leads off a really sweet encore set and that blends into a short verse and chorus of 'One Step Closer' before launching into one of their most widely known songs in '68 Guns'. The final song in the set is 'Love, Hope Strength', but wait a minute, they're not done yet! A nod to their hero Joe Strummer crowns the night, 'White Riot'!
Glasgow is always a special place for The Alarm and once again this evening's show demonstrated why. There was not a soul in at King Tuts who did not give their all in the pursuit of the ultimate rock and roll show. They did so because the band gave their all.
We went out in a Blaze of Glory tonight and we got a week to rest before we do it all over again!