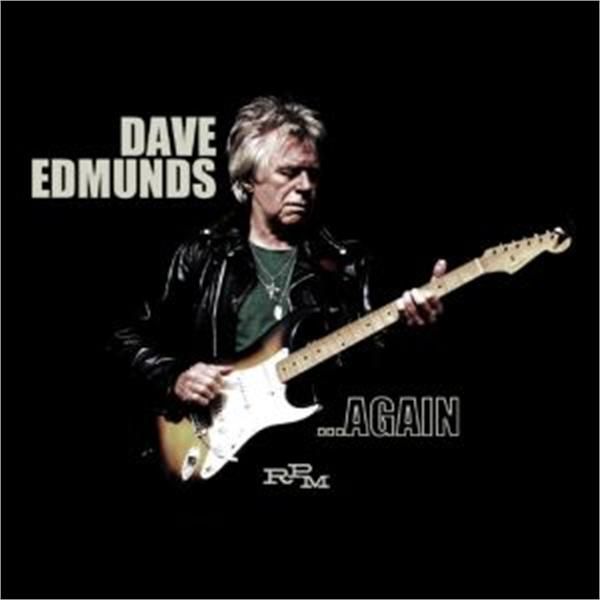 Notes from Label Website:
"...Again contains new and self-penned tracks, and some rarely heard Dave Edmunds recordings, together presenting a personal collection which is truly consistent.
Of the four brand new tracks, two are Dave Edmunds own compositions, People Wanna Get High and the title track Again. The two covers are Georgia On My Mind and Your Song which Edmunds has road tested and recently laid down in his own fashion.
Return To Sender was recorded as a tribute to legendary songwriter Otis Blackwell and driven by Edmunds desire to be as close as to original as possible.
Babyface captures the spirit of Little Richard.
Sleeve notes written by Edmunds are a track by track personal account."
What joins the Welshman and the New Jersey Rocker at the hip is the release of their latest respective albums. Both contain cover versions, re-recordings of older tracks and outtakes from previous sessions. Bruce Springsteen of course has been taking a bit of flak from some "over zealous fans" for his decisions regarding track listing for 'High Hopes', but thus far not much has been said about Edmunds' choices! That of course has to do with the fact that Springsteen is a Mega Star and Dave Edmunds is all but forgotten even in his homeland!
This album came out in November last year and it actually surprised me how good it sounded. Dave Edmunds will be 70 years old this year and he's still got a desire to play shows from time to time and record music ('...Again' is his first album in 20 years!), rather than frown upon that I'd rather give the man a round of applause.
He's one of those guys who has always been around on the edges and there's a wealth of brilliant songs that he's played on with others and recorded himself (Check out early Nick Lowe recordings with Rockpile, and of course his own solo albums - especially 'Repeat When Necessary' - which contains a string of hits he had in the 1980's).
He's a musician that I'm always happy to see out and about. Hope you enjoy checking out his music. Click on the Links.
(Not all tracks are available on You Tube so I have included alternate versions just to give you a feel for the album.)
Chutes and Ladders
Georgia On My Mind
Your Song
A Better Word For Love.