Here's a new video from Henry Priestman and Les Glover that's worth checking out. The song is taken from their latest album 'Six of One & Half a Dozen of the Other'.
You can get signed copies over on Henry Priestman's Website (Click Here) or over on Les Glover's Website (Click Here).
You'll also be able to find dates of future shows and news of their recent Radio performances on BBC Radio yesterday.
I'm quite excited to hear the new version of the Yachts song Love You Love You which features Mark Kermode (you know him, the guy who does the film review for the BBC).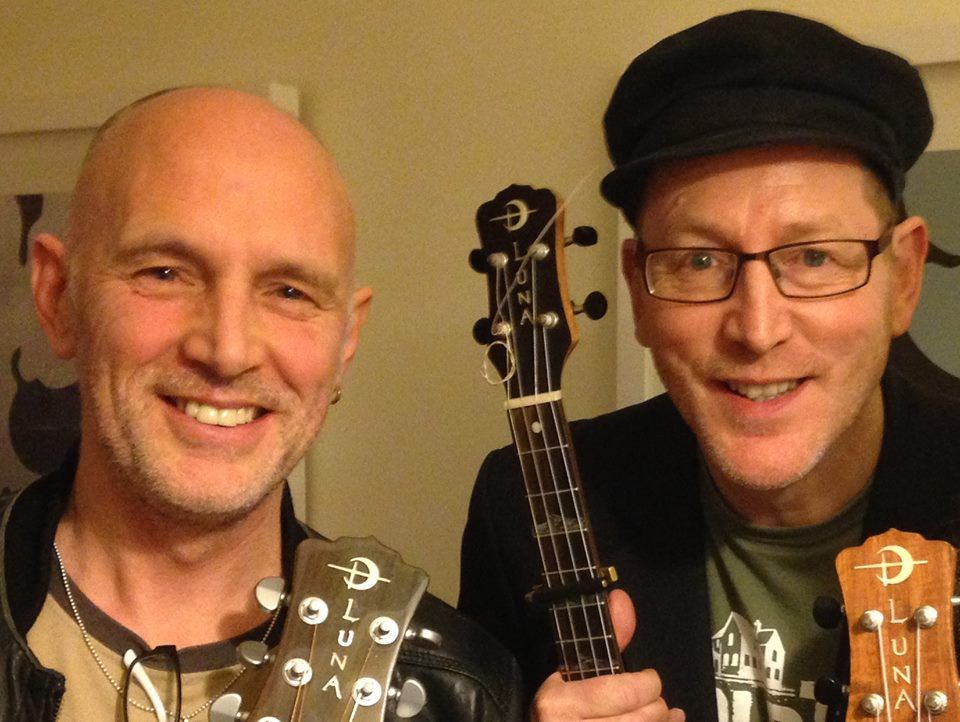 Les & Henry
(borrowed from Mr Glover's fb page!)
We did a wee interview a couple of years ago with Les Glover - check it out here (apologies for the lack of pictures on the page Photobucket for some reason made it impossible for me to get access to my own page and so I ended up losing loads of pictures in the process and had to start a new page altogether).
Not In My Name