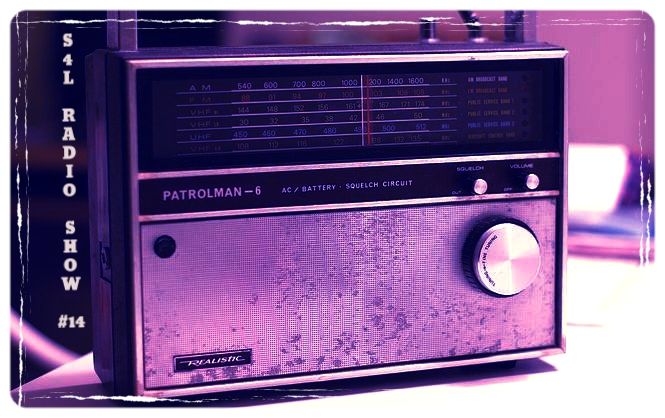 Apologies for the lack of picture sleeves this week I was having a problem with Discogs that was constantly causing the computer to freeze up (and for the lack of commentary as I have a bug at the moment and got to a stage where I felt incapable of thinking let alone writing!). Hope that doesn't spoil your enjoyment of the music which once again is a very eclectic choice
Listen to The Playlist Here
On The Playlist This Week
Capital Radio - The Clash
Normally known as 'Capital Radio Two' this is the 'Cost of Living EP' version.
The Shine - Dave Hause
From the excellent 'Devour' album and one of my favourite songs of Mr Hause.
Shine On - The House of Love
Shine - Pillar
A fine cover of the classic Collective Soul tune (which is another of my favourite songs, although the band are I think criminally underrated).
Fall - The Darling Buds
Taken from the second album
'Crawdaddy'
which is loaded with great songs and some fine singles that really should have done better chartwise.
Stop Killing Me (Live) - The Primitives
One of their classic singles performed live in Madrid back in 2012.
Revolution Baby - Transvision Vamp
Three albums and a handful of hit singles and then they were gone but Wendy James has continued to release music firstly as a Solo Artist, then with Racine and currently doing the Solo trip again with a couple of albums under her belt and a new one currently in progress.
Spin This Web - The Adult Net
I recall getting this track on a Free NME EP years back. Always quite enjoyed some of the early work of the former member of The Fall, Brix Smith.
The Punishment of Luxury - OMD
Title track of the new OMD album and it's an absolute belter. Can't recall the last time I felt so enthusiastic about an album of theirs. My friend Alyson is a huge fan and tells me that their current tour they have been quite spectacular.
Puppet Life - The Punishment of Luxury
Seemed entirely fitting to follow that with a band with the same name as the
OMD
song. Another Indie gem.
The Crucial Three
The Puppet - Echo and The Bunnymen
Read It In Books - The Teardrop Explodes
Seven Minutes to Midnight (Peel Session Version) - Wah! Heat
You just couldn't imagine what on earth would have happened if
McCulloch, Cope
and
Wylie
had really made an effort to actually do something together. No doubt there would have been a lot of friction and who knows what music that could have created! It was not to be and they each went their own way onto various levels of success with Echo and the Bunnymen, The Teardrop Explodes and the various incarnations of Wah!.
Something Old
Children of the Revolution - Kirsty MacColl
Something New
American Made - Margo Price
Something Borrowed
True Colours - Aztec Camera
Something Blue
Big Blue Sky - Bebo Norman
In Memory of My Heart - Buddy and Julie Miller
No Surrender (Bruce Springsteen Cover) - Holly Williams
The Parting Shot
Until We Meet Again - Flogging Molly