It gives me great pleasure to be able to share this with you. Honest John Plain is one of those guys who has contributed much to the world of rock and roll down through the years and he's still writing and recording new music today. No sitting back and resting on his laurels he's armed with his favourite guitar, three chords (though I'm certain he knows a few more than that!) and the truth. In his busy schedule he kindly took time to answer a few questions for Soundtrack4Life.
S4L:

You have been in the music business a long time did you ever imagine when you started playing with the boys 35 years ago that you'd still be doing it today?
HJP:
I didn't think I'd be alive after 35 years never mind still playing music!
S4L:
You seem to be getting better with age and are putting out some of your best music in your career and so I know it's a bit of a tough question but what are a few of the favourite works you have been involved in whether it be solo, in a band, or as a musician backing someone else?
HJP:
To be honest my favourite work is usually whatever I'm working on now!
Recording with Casino Steel, Michael Monroe, Glen Matlock, Sami Yaffa, Verden Allen, Darrell Bath, Robbie Ruston and all at Rockfield last year was certainly fantastic fun. Being in the same studio that Queen recorded Bohemian Rhapsody and Pete Stride and I made the

New Guitars album

all those years ago was a real blast.
Also back recording with

The Boys

again after 30+ years and finding that the old magic is still there is a dream come true. Matt Dangerfield and Casino Steel are two of my oldest and dearest friends.
I also thoroughly enjoyed recording the "Honest Alive" live album with

The Landslide Ladies

earlier in the year, they're a great band.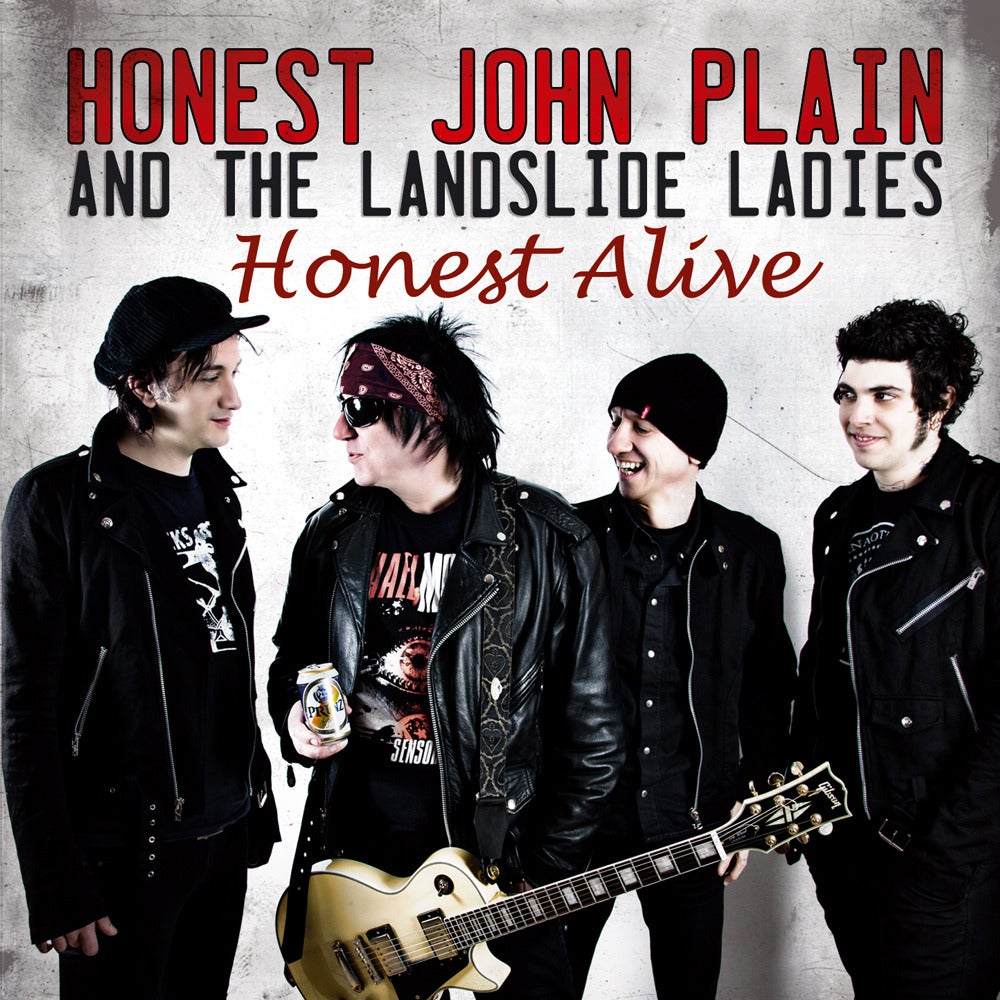 S4L: Your new single 'Never Listen to Rumours' sees you join forces with some brilliant musicians who have all tasted success in the past with other bands. What attracted you to working with these guys and do you feel that working with such folk that you are still learning things about your craft?
HJP:
Well I have actually worked with most of them previously. Casino Steel in The Boys and numerous other bands/projects over the years, Darrell Bath and Robbie Rushton

The Crybabys

and other projects, Glen Matlock with

Ian Hunter's Dirty laundry

and Sami Yaffa has played live with me. I'd never previously met Martin Chambers, Verden Allen or Michael Monroe so it was amazing that they wanted to be involved in the album as I had always admired their work.
S4L: What do you enjoy more, crafting your work in the studio or getting out and playing live before a crowd? Could you envisage taking the band you made the new record with out on the road?
HJP:
I have always loved recording and being in the studio making music is something I thoroughly enjoy. Of course I also enjoy being on the road, particularly with people I get on well with. I love being on the road with The Boys and also really enjoyed my Italian tour earlier this year with Italian band The Landslide Ladies who I intend to tour with next year, and maybe even record a new studio album.
I am hoping to have an album launch party and play a few gigs with the "Rockfield Sessions" band early next year when the album is released
S4L:
You seem to keep yourself busy these days I hear there is also an album of new material by The Boys in the works? How much pleasure do you take from knowing that there are still so many people out there who have a real appreciation for the music of The Boys?
HJP:
It certainly gives me a great deal of pleasure that there are fans out there who appreciate the music we made together all those years ago. The Boys went back in the studio recently to record our first album in over 30 years and the recordings went even better than we had anticipated. We have already finished eight brand new Boys songs and are to return to the studio in November to finish the album which we anticipate should be out sometime in 2013.
S4L: A few small questions to finish off. Who has been your biggest influence musically?
HJP:
The Small Faces, The Beatles and The Ramones
S4L: Do you have a favourite record that has been part of the soundtrack of your life?
S4L: Do you have a favourite guitar that you consider as your old faithful or do you like using many types of guitar?
S4L: If you could give three pieces of advice to a band just about to set off on the journey would would they be?
HJP:
Make sure you have a good rider, never go on-stage completely sober and never apologise, it's a sign of weakness!
S4L: If you could go back to the past what would the Honest John Plain of today tell the Honest John Plain of say 35 years ago?
HJP:
Never listen to rumours and beware of little big heads!
S4L: Many thanks to Honest John Plain for kindly doing that amid all the busyness of his life.