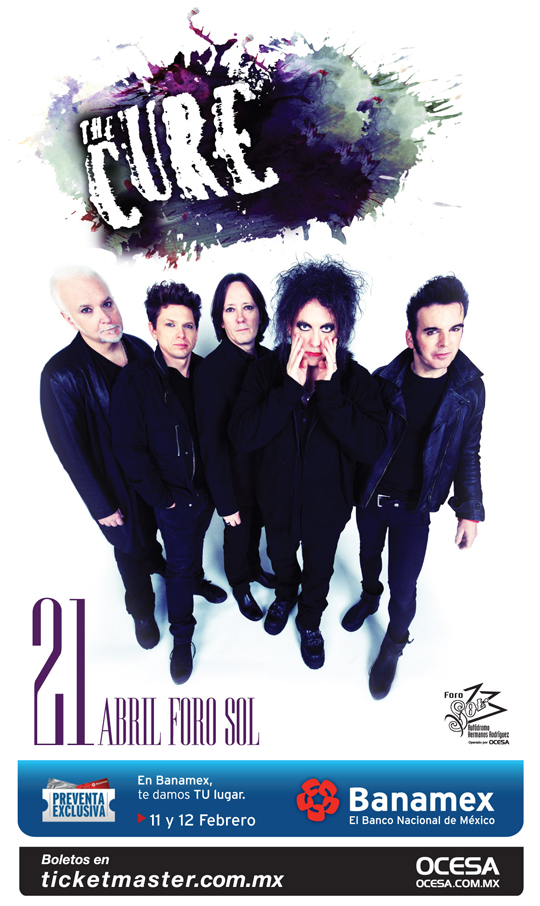 What a way to celebrate your 54th birthday - Up on stage peforming for Four Hours and Sixteen Minutes!!
That's exactly what Robert Smith did a couple of days ago in Mexico. Prior to the start of the show there was an earthquake that registered 5.9 on the Richter scale.
Journalist Bernard Van Isacker of website Side-line.com, who was in the audience during the terrifying moment, posted online: "I thought that I was losing my balance as I felt the ground drifting away from under my feet. Then people started screaming and I was told that an earthquake was taking place.
"I could see those big station spot posts shaking back and forth as if there was a huge storm taking place. Instantly all communication via mobiles was also interrupted as thousands were trying to call their family."
Thankfully no one was injured during the event and the band stepped it up with an amazing 50 song set!
I've tried to find as many video links as I can from the show and the

sound and visual quality of each link is not my responsibility.
Encore:
26. "The Kiss"
27. "If Only Tonight We Could Sleep"
28. "Fight"