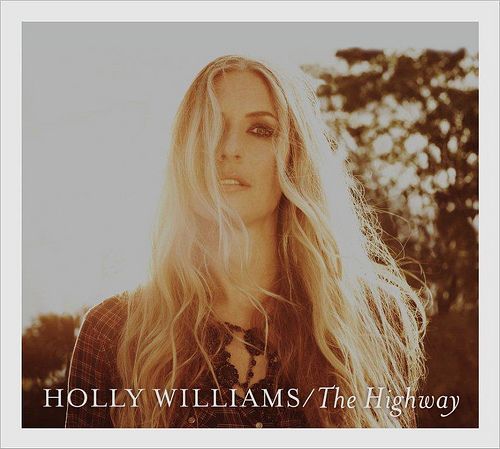 2009 is a long way off now. That's the last time we heard on record Holly Williams with her 'Here With Me' album. But now she's back, no longer on a major label (their loss) but on an Indie (her own Georgiana imprint), and she's back crafting what she does best.
Holly Williams and Charlie Peacock co-produced the album and initially it was just going to be a nine track affair entitled 'Railroads'. But then she wrote 'The Highway' and scrapped the whole idea that 'Railroads' was going to be released (all the mastering, artwork etc was already done!).
There's a few guests on the album (Jackson Browne, Dierks Bentley, Jakob Dylan and Gwyneth Paltrow) but that shouldn't detract in any way the quality of the music that Holly Williams has put together. Some people will always point out that she's only where she is because of her famous Dad (Hank Williams Jnr) or Grandfather (Hank Williams), but that is a total diservice to her own creativity. She's a woman who has worked extremely hard to get where she is and has had struggles to go along with that (in 2006 she was involved in a car crash and it was questionable wether she would ever paly the guitar again! She wrote 'Without Jesus Here With Me' as a result of her experience).
The new album was released a couple of days ago in the USA and for some odd reason doesn't get a UK release until the summer of this year! She's already out on the promotional trail and has released a video for 'Drinkin', the opening song on the new album. She also appeared on Jay Leno Show performing 'Let You Go' (track 7 from the album).
Besides all the busyness of the music industry Holly also owns a Clothing Boutique called H.Audrey in Nashville (which she be

gan after the car crash as she was uncertain of her musical pathway).