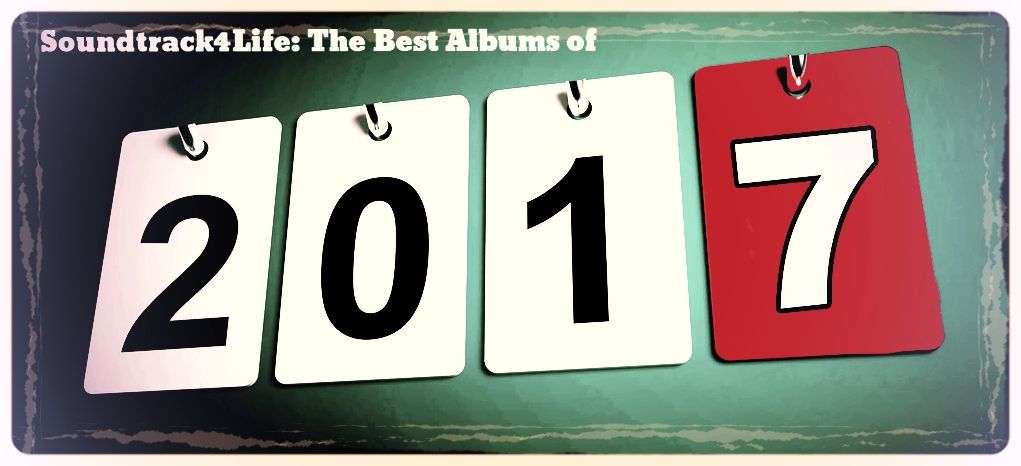 With the inclusion of this album at #7 I broke my normal protocol for the third time and actually twice with this particular album. I have tended not to include albums of Cover Versions in my Best of the Year posts and this is the third one (the others being Shelly Lynne and Allison Moorer's album Not Dark Yet and Southern Blood by Greg Allman. A case could also be made for the QSP album by Quatro, Scott an Powell but that does include at least half an album of songs written by them so maybe it doesn't fit as a "covers album" as such). The second way of breaking my own protocol was the inclusion of a Compilation (something I don't think I have ever actually done - though I am willing to be proved wrong on that!) because that is essentially what Under Cöver is, a collection of cover versions recorded at various points in time by Motörhead. There's lots of links down below to hear more music from Motörhead and others.
The day after Lemmy's death in 2015 drummer Mikkey Dee confirmed that Motörhead would not continue, stating, "Motörhead is over, of course. Lemmy was Motörhead. We won't be doing any more tours or anything. And there won't be any more records. But the brand survives, and Lemmy lives on in the hearts of everyone."
I guess some folk were not thinking too hard about what the drummer had said - "there won't be any more records" - and were thinking of the possible opportunities to make some cold hard cash (I am a bit of cynic about these things! 😲) as the live Clean Your Clock (which I thought was pretty poor) was released in 2016 and then Under Cöver this year.
Motörhead were renown for playing Cover Versions throughout their career and quite a few have been recorded as singles, albums tracks, as part of tribute albums etc. I'm not sure who was responsible for putting together this particular album but I do have a feeling that we might see an
Under Cöver Volume 2 at some point!
Enough of the cynical comments though and onto the positives.
Under Cöver shows that Motörhead could be incredibly diverse when it came to doing cover versions. Lemmy of course had released a couple of albums of Rock and Roll Standards under the banner of The Head Cat (Listen to Walk The Walk...Talk The Talk Here). There are nods to the band's contemporaries with Breaking the Law (

Judas Priest

), Starstruck (

Rainbow

), Hellraiser (

Ozzy Osbourne

) and Cat Scratch Fever (Ted Nugent - though I can't bring myself to add a link for that bitter and twisted man!). Also there's a spotlight thrown on a couple of the "newer" bands who were/are battling for their crown - Shoot 'em Down (

Twisted Sister

) and Whiplash (

Metallica

) alongside two covers of The Rolling Stones (Jumpin' Jack Flash and Sympathy For The Devil - which could be the standout track on the album were it not for another that I'll mention in a moment).
Then there is a highlighting of Punk with covers of God Save The Queen (

Sex Pistols

) and Rockaway Beach (

Ramones

). Motörhead were always a bit special to Punks and Lemmy had of course been the bass player when The Damned were about to make their first come back and had played some live shows with them (and recorded Ballroom Blitz with them). The inclusion of a track by the Ramones was a great call as Lemmy had a lot of love for the New York foursome (he even wrote a wee ditty in their honour - R.A.M.O.N.E.S. and played it at their final show).
The most surprising Cover Version on the album has to be David Bowie's Heroes. They had recorded it during sessions for their 22nd and final studio album Bad Magic that was released in August 2015 but it was not included in the release. Anyway, I think they did a pretty good job with it and Lemmy rather than his usual growling through a song actually tries to sing it (and not to shabby if I may say so). It's the best track on the album for me.
Produced by:
Cameron Webb (tracks 1, 3, 4 and 7 and mixing on track 9), Bob Kulick and Bruce Bouillet (tracks 2, 6, 10 and 11), Peter Solley (track 5), Billy Sherwood (track 8)
Released 1st September 2017
German Chart #4
Listen To The Album Here:
Tracklisting/Original Artist/Year Recorded
1. Breaking the Law (Judas Priest) 2008
2. God Save the Queen (Sex Pistols) 2000
3. Heroes (David Bowie) 2015
4. Starstruck (Rainbow) 2014
5. Cat Scratch Fever (Ted Nugent) 1992
6. Jumpin' Jack Flash (The Rolling Stones) 2001
7. Sympathy for the Devil (The Rolling Stones) 2015
8. Hellraiser (Ozzy Osbourne) 1992
9. Rockaway Beach (Ramones) 2002
10. Shoot 'Em Down (Twisted Sister) 2001
11. Whiplash (Metallica) 2005
Personnel




Motörhead


Lemmy Kilmister – lead vocals, bass
Phil "Zööm" Campbell – guitars, backing vocals
Michael "Würzel" Burston – Guitars, Backing vocals on track 5 and 8
Mikkey Dee – drums



Guest musicians


Biff Byford – lead vocals on track 4
Ian Fraser 'Lemmy' Kilmister
24th December 1945 - 28th December 2015
Lemmy's Grave
Forest Lawn Hollywood
Photo by Arthur Dark