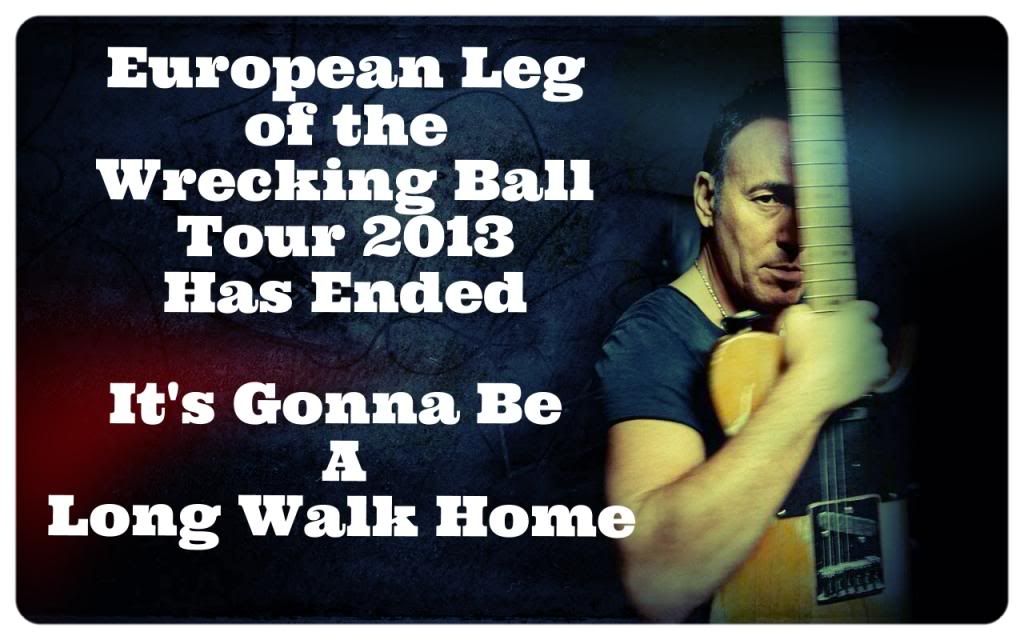 The Wrecking Ball Tour in Europe came to an end Sunday evening in Kilkenny, Ireland. Rumours abounded just what was going to happen on this special night. Three tour premieres and 'Born to Run' front to back, and a three hour and 19 minute set.
For the first time on the tour there was no 'Waiting on a Sunny Day' but that did stop Bruce from pulling a kid up on stage with him to dance on 'Dancing in the Dark'. That kid is going to go home a happy chap as at the end of the song Bruce presented him with his guitar!
There will be a month of rest and then Bruce and the E Street Band head off to South America for a dates:
12th September: Santiago - Chile.
18th September: Sao Paulo - Brazil.
21st September: Rio de Janiero - Brazil.