There's absolutely loads of links on this piece so do click on them to enjoy the music of Kirsty MacColl. Thanks for stopping by. - Doug (S4L)
At this time of year the voice of Kirsty Anna MacColl can often be heard along with The Pogues wafting out of stores playing their customary Christmas music, and on Radio Stations up and down the land as well. As of 4 days ago 'Fairytale of New York' was sitting pretty in the charts at #11 (it's highest placing since 2006) and what with all the changes as to how the charts are made up these days (with downloads, plays on music platforms like Spotify etc) it could actually go higher!
Whenever I hear it for the first time in December I always find myself thinking back to the day in 2000 when the news broke that Kirsty had passed away
.
She had once again been making an impact musically with her 'Tropical Brainstorm' album featuring a real latin flavour that was pointing toward a direction she was desiring to take for a future project as well, sadly it would never see the light of day.
Our thoughts today go out to Jean MacColl (Kirsty's Mum) and Kirsty's two boys, and the rest of the MacColl family.
Fourteen years on from that tragic day the one thing that pleases me is that many more people are coming to discover her wide ranging musical releases. Salvo have come up once again with another collection of Kirsty's songs. Last year they released 'A New England - The Very Best of Kirsty MacColl', a 21 track album, and one can wonder why on earth we need yet another one! And in 2012 they had reissued the first four of her albums, which featured the album 'Desperate Character' getting it's first ever release on CD. This time around it's 43 tracks (the 2005, 60 track 'From Croydon to Cuba' is now apparently deleted but you might be able to find some copies on Amazon for a pretty price!). This collection spans pretty much her entire career (it's not in any chronological order - check out the post S4L did in 2013 that outlines the chronology of her music) and included are some BBC Session Tracks, the song 'Over You', which was a B-Side of 'See That Girl' gets its first ever outing on a CD. Whilst fans of Kirsty will pretty much have everything here it's actually a very excellent way of introducing others to the music of Ms MacColl.
Her musical legacy will continue to live on. There's a fairly extensive website as well that is up and running that provides pretty up to date information regarding her legacy.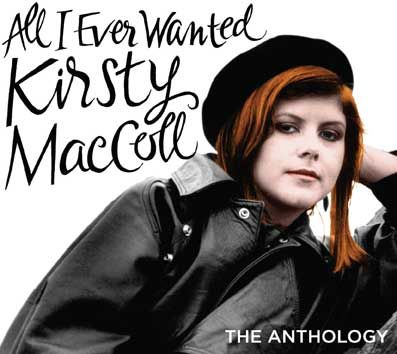 'This 43-track collection pulses with wit and insight... a sorely missed talent.' ALBUM OF THE WEEK ***** --Sunday Express 6th April 2014

'All the hits are represented, plus album tracks and rarities….reminding us that when she was tragically killed in 2000, MacColl's career was cut way too short.' **** --Q April 2014

'MacColl was one of the greatest songwriters EVER, and this two-CD, 43-track set is the irrefutable evidence.'**** --Classic Pop Jun/Jul 2014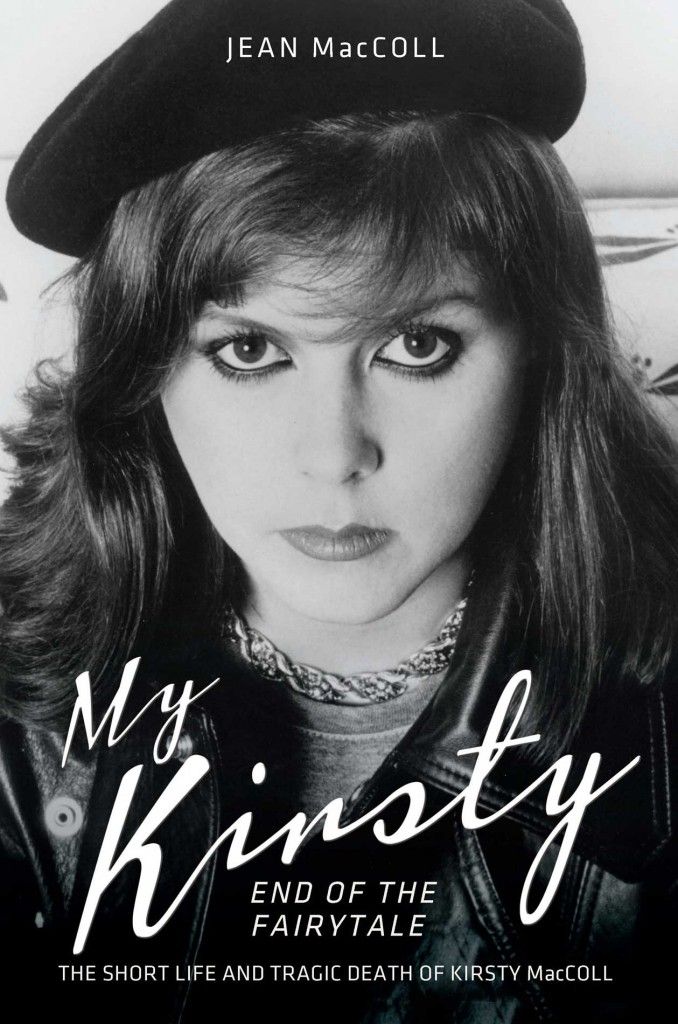 In November, John Blake Publishing Ltd relased 'My Kirsty - End of the Fairytale' written by Jean MacColl. This is a republished version of the 2008 Book 'Sun On The Water' (which I believe now has been Deleted, though you can still pick up an odd copy here and there on Amazon). If you have never had the chance to read it then go and pick up the new version.

Everything about Kirsty MacColl defied the conventional 'pop' category, yet she embraced and defended the genre, redeeming it with literate writing that had seldom been seen in British pop since the glory days of Ray Davies and the Kinks. Her music was funny, irreverent and endearingly catchy and her five albums in almost twenty years became symbolic rescue missions to retrieve British pop music from all that was saccharine and shallow, manufactured and mainstream. Overcoming agonising stage fright, long periods of writer's block and depression, she created a hugely successful solo career and collaborated with a legion of people from the Rolling Stones to the Happy Mondays, and, most famously, The Pogues, with Fairytale of New York. With a foreword by Billy Bragg, and based on interviews with Kirsty before her tragic death, plus interviews with Bono, Billy Bragg, Johnny Marr and a host of others, this is the first fully authorized biography of the unique singer songwriting talent that was Kirsty MacColl.