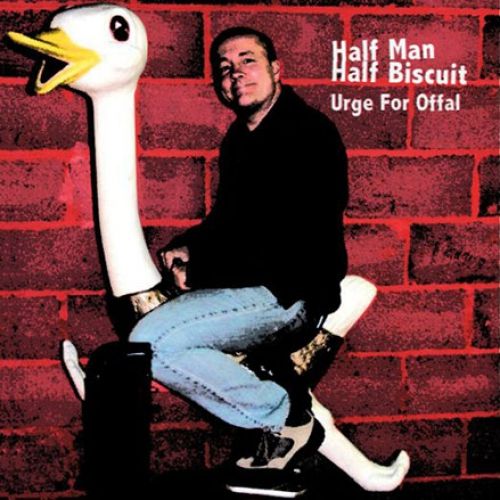 When it comes to the release of a brand new Half Man Half Biscuit album you can be certain of a few things:
They haven't aligned themselves to a major label. They are still on Probe Plus Records, with whom they have rested since day one of their recording history.
Their album was released without any fanfare at all. No adverts in the music press, no forerunning single paving the way for the full album, no interviews in the press, no placing of the album in a brown paper bag and shoved through every letter box in the country along with the latest offers from Lidel and DFS Furnishings and not even a tour of the dressings rooms at Tranmere Rovers let alone a World Tour to promote the 13th album!
Okay they did one show at the Manchester Ritz on the 28th November ('Old Age Killed My Teenage Bride' and 'Trumpton Riots' from that show can be viewed by clicking the links). Oh wait, there's also two gigs announced for next year: 31st January at The Liquid Rooms in Edinburgh and 12th June at The Apex in Bury St.Edmunds - not quite the O2!! (Though saying that they did play at the O2 in Bristol earlier this year! And they did manage a massive 9 dates all year!).
And thirdly you can be quite certain that Half Man Half Biscuit are going to provide an album full of songs regarding obscure themes and possessing fantastic titles ('Baguette Dilemma for the Booker Prize Guy', 'Old Age Killed My Teenage Bride', Adam Boyle Has Cast Lads Rock Aside' and 'Milege Chart' to name but a few!).
So, to follow a kind of script set down by the band, without any more words from me, (there's little point in me talking endlessly about how good it is when you can listen to it for yourselves) I give you the brand new album from the best Indie band on Planet Earth (or possibly Birkenhead), Half Man Half Biscuit and the magnificent 'Urge For Offal' - though I confess I have never had an urge for it myself! Below is a complete Playlist for the album. Enjoy.