December 8th is a day that is burned into the memory of many largely because it is the day back in 1980 when John Lennon was murdered by Mark Chapman on the streets of New York City. Whilst I would in no way wish to disregard this event, because for a lot of people it still causes them deep sadness, I want to say that for me personally I never really felt the same shock and dismay on hearing the news of the death of Lennon. One of the reasons for that I guess is that I am not, not have ever really been a huge fan of The Beatles and in particular I was never a fan of the solo work of John Lennon.
December 8th for me is rather a sad day for another death in the family of Rock 'n' Roll that happened four years after the murder of Lennon and that is the death of Nicholas Dingley! You will all be scratching your heads saying, "Who on earth was Nicholas Dingley?" Well, he was more well know for his stage name "Razzle", and he was the drummer of Hanoi Rocks.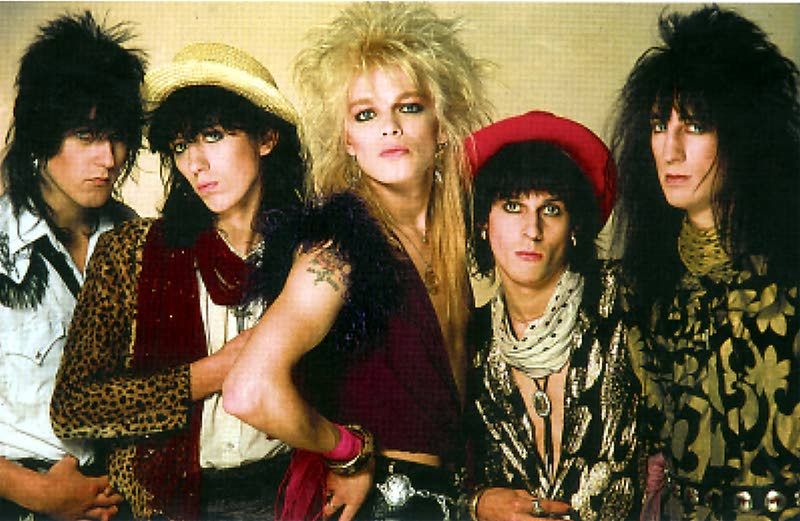 Formed in Helsinki, Finland in 1980 and by November of the same year they had relocated to Stockholm and managed to get a deal to release their first single, 'I Want You' backed by 'Kill City Kills'.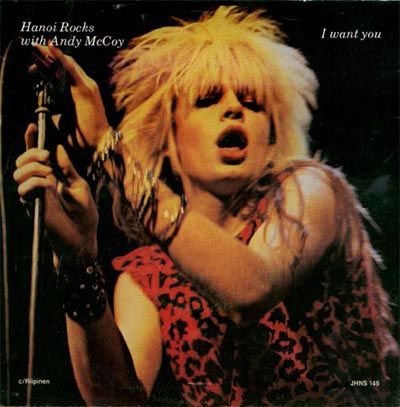 By September 1981 the band had moved to London to begin work on their second album 'Oriental Beat' and also made their debut at the legendary Marquee Club in Wardour Street on 19th September.
1982 saw the firing of drummer Gyp Casino and in his place came Razzle (who had met Michael Monroe previously and had told him later at a show backstage that he wanted to be the drummer of Hanoi Rocks!). In August the same year the band released their third slice of vinyl with 'Self Destruction Blues', whilst Gyp Casino appears on the album as the drummer it's actually Razzle who is on the front cover of the album!
By 1983 Hanoi Rocks were establishing themselves as a live tour de force in the UK and were popular in Japan as well. Razzle got his first opportunity to record with the band as they went into the studios with ex-Mott the Hoople gents Dale Griffin and Pete Watts to lay down tracks for their fourth studio release 'Back To Mystery City'.
Late December they would also record and film their show at The Marquee that would later be released as 'All Those Wasted Years' - in my opinion it is one of the finest live albums ever!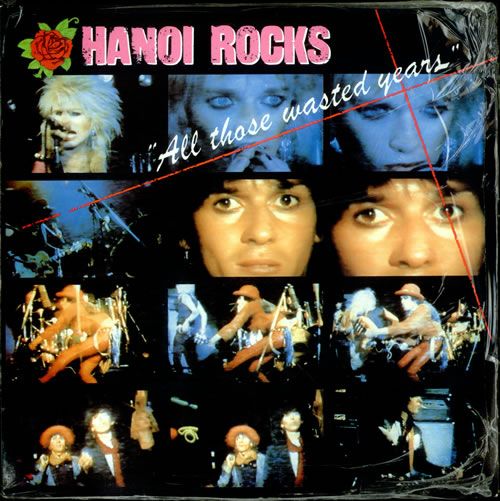 August 1984 saw the release of what would be their final album before disbanding following the death of Razzle. 'Two Steps From The Move' was released on CBS.
The band were touring, getting on televison, seemed like they were everywhere! A fantastic cover of CCR's 'Up Around Bend' was the lead single from the album. The album reached #28 in the UK Album Charts.
The third and final single from the album was released in November 84 and it was 'Don't You Ever Leave Me Baby', a song that had previously been released but the band were unhappy with the version and so this one they felt was exactly how they had wanted it to sound.
On December 8th 1984 members of the band (excluding Michael Monroe who was recuperating with a broken ankle - an injury sustained whilst playing in Syracuse on the 29th November) were at the house of Vince Neil along with other members of the Motley Crue partying hard. When the beer ran out apprently Neil, Razzle and two others, all drunk, got in a car and drove off to the nearest liquor store. On the way Neil crashed into another car and Razzle was killed instantly!
Neil was arrested on suspicion of drunken driving and vehicular manslaughter. He was soon released on $2500 bail. He was convicted in July 1985, and was sentenced to 30 days (though some said it was only 20 days!) in Jail, and was fined $2.6 million in compensation fees.
Hanoi Rocks cancelled the remaining dates of the tour in the USA and only kept two dates in January 1985 in Finland secured. Terry Chimes (formerly of The Clash) would step in and play drums on those two shows.
3rd-4th January 1985
The band disbanded not long after these dates. They of course got back together - a rebirth they called it - in 2001 and they put out new music but they never really captured the power they had when Razzle was alive. It's strange that before Razzle had joined the band they had all been keen to give up and they said that old Razzle kicked new life into the old dog, but sadly it was the death of their drummer that meant the time was up for them (at least for a good six years at least!).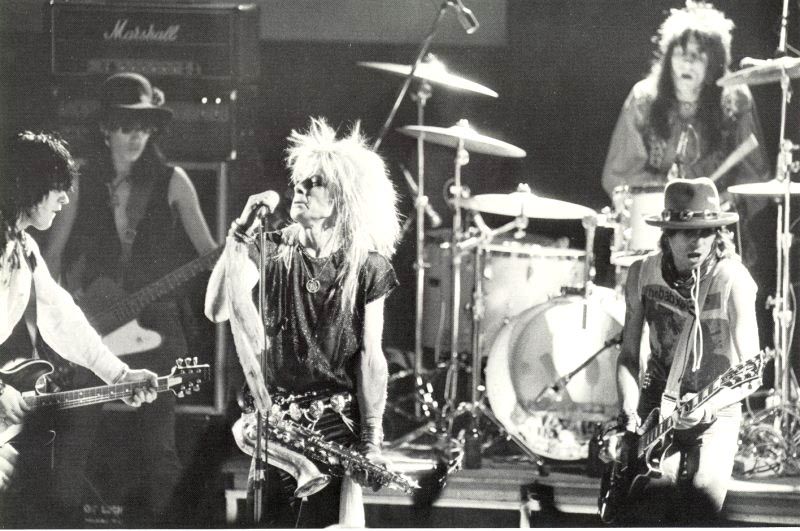 So, I've been putting this little piece together throughout today and taking moments to listen to the music of Hanoi Rocks and watch afresh their classic Marquee show and also The Nottingham Tapes. Razzle might not have been as well known as John Lennon, but the music he played on meant a whole lot more to me and so I offer up this little memorial on a day that has a lot of meaning to me also and one that I cannot forget either.