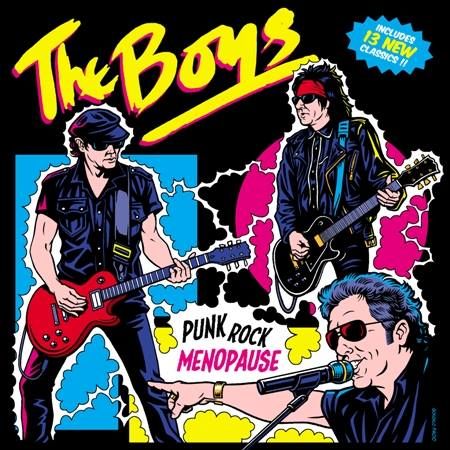 The Boys have returned with a bang!
The band that bought you such 1970's punk rock gems like 'Sick on You', 'I Don't Care', 'First Time' and 'Brickfield Nights', and classics like 'Terminal Love' and 'Kamikaze', have finally
released a brand new album!

We've only been waiting since 1981!Their last album was 'Boys Only'.
A round of applause for The Boys!
The old guard of Matt Dangerfield, Casino Steel and Honest John Plain have penned 13 new slices of their perfect brand of Punk Pop and you'd think they'd never been away! Well, in the years between releases they have all been involved in various musical projects so it's not like they have been sitting on their bottoms doing nothing, so I guess we can forgive them for taking so long.
Stand out tracks so far for me are: '1976', 'She's the Reason', 'Punk Rock Girl', 'Organ Grinder' and 'What's the Matter With Morris?'
I love hearing the great harmonies again that made all their previous records so good and it makes you wonder why these guys only ever had limited success back in the day.
All in all it's a great return and one can only hope that it gets the attention it fully deserves. There's quite a number of songs that would sound mighty fine on the radio.
If you Click Here there are links to a teaser from the album and also for getting the album for yourselves.