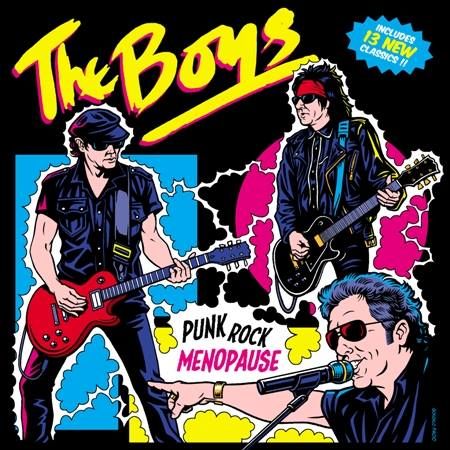 News from The Boys:
The Boys - Back with a Bang
On June 20 2014 THE BOYS release their long-requested first new studio album since 1981 on Wolverine Records. Featuring the original founder members and creative core of Matt Dangerfield, Casino Steel and Honest John Plain, the new album "Punk Rock Menopause" is packed with 13 iconic new songs bearing the band's classic trademark blistering guitars, hard-edged melodies, killer hooks and layered harmonies.
The album can be pre-ordered from Wolverine Records. It will be available on Vinyl and CD (which I'm informed comes with a bonus track).
The Band recently played their first Stateside show for six years and some kindly soul captured them in all their rock and roll glory. The sound's a bit rough but it does capture the energy of the show.
HoZac Blackout Festival, Chicago
They also completed last month a 9 date tour in Germany.