If there is one artist I could point to who has remained a part of my life from the moment I first heard him it would be
Bruce Springsteen
. I have sometimes wondered what on earth a musician from New Jersey and a 10 year old lad from South East London would ever have in common but back then in 1973 when the debut album
'Greetings From Asbury Park NJ'
what blew me away was the words that came from Springsteen's mouth.
Lester Bangs
, in his review of the album for
Rolling Stone
(5th July 1973) said,
"What makes Bruce totally unique and cosmically surfeiting is his words. Hot damn, what a passel o' verbiage! He's got more of them crammed into this album than any other record released this year, but it's all right because they all fit snug...Some of them can mean something socially or otherwise, but there's plenty of 'em that don't even pretend to, reveling in the joy of utter crass showoff talent run amuck and totally out of control...Bruce Springsteen is a bold new talent with more than a mouthful to say."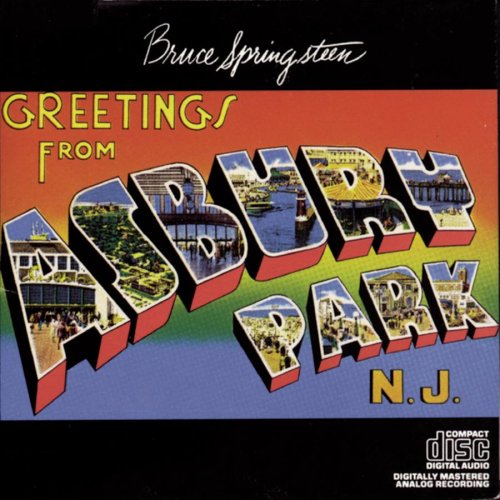 On November 22nd 2009 at the HSBC Arena in Buffalo Bruce Springsteen & the East Street Band played the album in it's entirity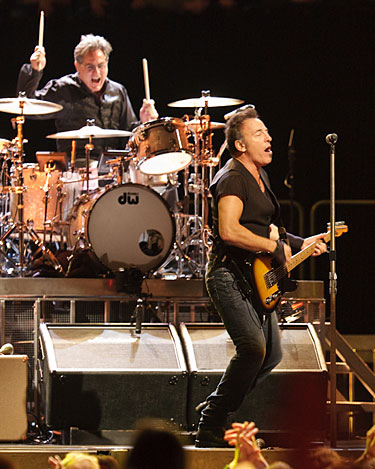 "Tonight! One time only!" — the 'Greetings From Asbury Park, N.J.' album, start to finish. "This was the miracle," he said, "This was the record that took everything from way below zero to... one." That got a big laugh. Bruce went on to speak of John Hammond, "one of the great legends of music production," and of manager Mike Appel, whose "incredible talking" got him a crucial audition with said legend. Tonight's album performance was dedicated "to the man who got me in the door. Mike Appel is here tonight — Mike, this is for you." He added, "We've never done it... hope we can do it!"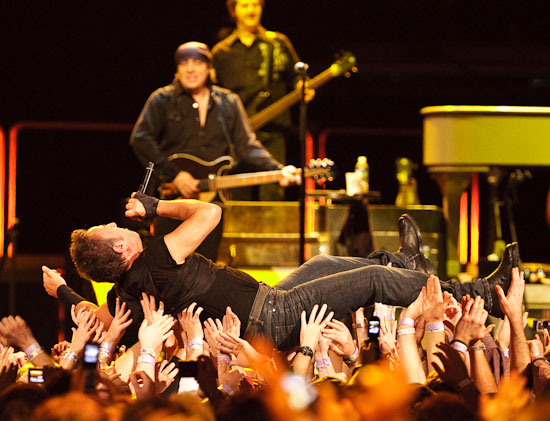 Blinded by the Light
Growin' Up
Mary, Queen of Arkansas
Does This Bus Stop At 82nd Street?
Lost in the Flood
The Angel
For You
Spirit in the Night
It's Hard to be a Saint in the City
Many years have passed under the bridge since 1973 but I still think the album is a classic. Hard to think that back in its first year of release that it only sold 25,000 copies in the USA! Now it's a Double Platinum album. The album actually peaked higher in the UK chart than the USA when it was first released!