Dion DiMucci has been making music since the 1950's, releasing his first single ('I Wonder Why') with the Belmonts in 1957 and they enjoyed a few hit singles (the biggest being 'A Teenager in Love' that reached #5) before Dion launced out on his own and amassed a number of hit singles ('Runaround Sue', 'The Wanderer', 'The Majestic', 'Lovers Who Wander', 'Ruby Baby', 'Donna the Prima Donna', 'Drip Drop', and 'Abraham, Martin and John').
Albumwise, Dion's output has been a bit of a mixed bag with very few hits but the quality of the music has always been very high, even on albums that he released in the Christian market (he even managed to win a Dove award for the 1983 album 'I Put Away My Idols' and was nominated for a Grammy for the same album).
1989 Dion was inducted into The Rock and Roll Hall of Fame with Lou Reed giving the induction speech and that same year one of his best albums was released (though it hardly got the recognition it deserved reaching only #130 on the Billboard Charts) in 'Yo Frankie'.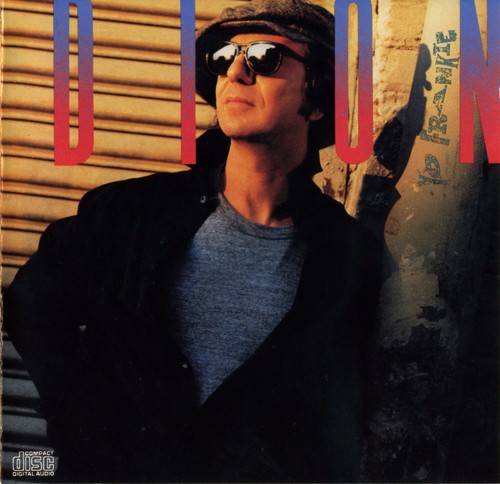 Some of Dion's finest work for years was to appear on the album that featured Lou Reed, Paul Simon, Dave Edmunds, and k.d. Lang among its guests.

'King of the New York Streets'

was like a modern rendition of 'The Wanderer':
"People call me the scandalizer
The world was my appetizer
I turned gangs into fertilizer
The king of the New York streets...
I didn't need no bodyguard
I just ruled from my backyard
Livin's fast livin' hard
King of the New York streets"
In 2000 he released 'Déjà Nu' which included covers of Springsteen's 'Book of Dreams' and 'If I Should Fall Behind'.
2006 and 2007 Dion released two superb Blues albums ('Bronx in Blue' -
Listen to 'Who Do You Love' Here

and 'Son of Skip' - Listen to the Title Track Here) and followed them up in 2008 with a wonderful collection called 'Heroes: Giants of Early Guitar Rock' that included superb covers of everyone from Elvis, Eddie Cochran, Buddy Holly (

Listen to Dion's version of 'Rave On' Here

), Roy Orbison, Bill Haley and Johnny Cash to name a few.
Four years on from that we have this new collection by Dion called 'Tank Full of Blues' (

Listen to the Title Track Here

), and there is little to disappoint on it. I've already added it to the list of my favourite albums of 2012.