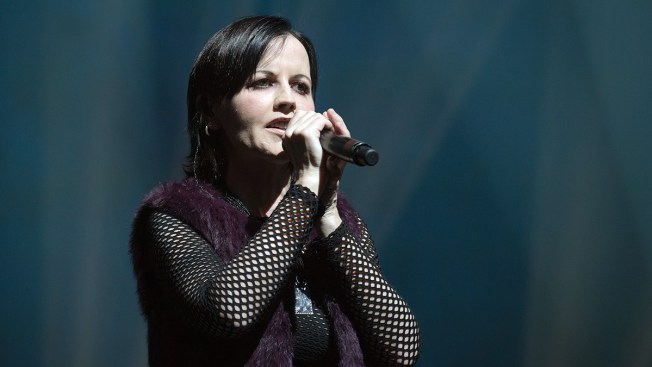 (Getty Images)
Have to confess to being in a bit of a state of shock after only just hearing of the passing of Dolore O'Riordan, lead vocalist of The Cranberries. She was only 46 years old and the details regarding her death are still being investigated.
I was quite pleased last year when The Cranberries returned to releasing music after a five year layoff, Something Else was their second studio album since reuniting in 2009 (the first album, Roses, was released in 2012). Although the album was new acoustic and orchestral versions of some of the older songs by the band it was still nice to hear that familiar sound of O'Riordan's voice again (I have mentioned before on here about how I love singers with an accent like Amy MacDonald and Sinéad O'Connor).
Plans were afoot to tour last year in Europe and North America with the band playing tracks from The Cranberries catalogue and from Dolores' solo releases but those plans came to a grinding halt not long into the European leg as the band were forced to cancel the remaining dates of the tour due to O'Riordan having some health issues. Whether this was related to the Bipolar Disorder, which she had been diagnosed with two years before but only spoke of it for the first time in May 2017, I do not know.
She was in London for a recording session and she passed away in a hotel in Central London. As I said there are no other details regarding the cause at present.
I had planned to include the album Something Else in part two of The Best of 2017: The Honourable Mentions. But it seems fitting to place it here as a stand alone album in honour of the short life and musical legacy of Dolores O'Riordan.
Something Else - The Cranberries
BMG
Released 28th April 2017
US Independent Albums #5