Duncan Reid seemed to like us so much that he decided to return for a second interview! There's also a review after the interview of the new album.

S4L: The Difficult Second Album - how difficult was it or was it a bit of a breeze having two years to work on it?

Duncan: It was a piece of cake. There's no pressure on me to put an album out at any particular time so I just write when I want to. Having Tony Barber's shed to record in makes it easy as well. There's no clock ticking with a studio charging £100 per minute. I just agree a fee with Tony and then take all the time I want! Tony gets a bit impatient with that though :). The only difficulty was when he got married to his girlfriend in the US and was told if he left the country before he got his green card they'd never let him back in again. So I had to finish it in his bedroom in New York. Again, not the hardest thing I've ever done.

He's amazing with the sound he gets out of a shed and a bedroom. Totally obsessed with sound and recording techniques. He's great at structuring a song as well, breaking it down and organising the instruments.
S4L: In our previous interview you said that you pretty much played everything on your debut solo album, was that the case on the new one?

Duncan: No. I had the band this time and particularly Alex Gold on guitars and backing vocals. I still ended up playing the odd bit of guitar, most of the keyboards and singing bvs. That's in addition to lead vocals and bass of course. I'm really proud of my bass playing on this one. But then I'm proud of the whole thing.
S4L: You have a great young band backing you up, how do they keep you moving forward with your music?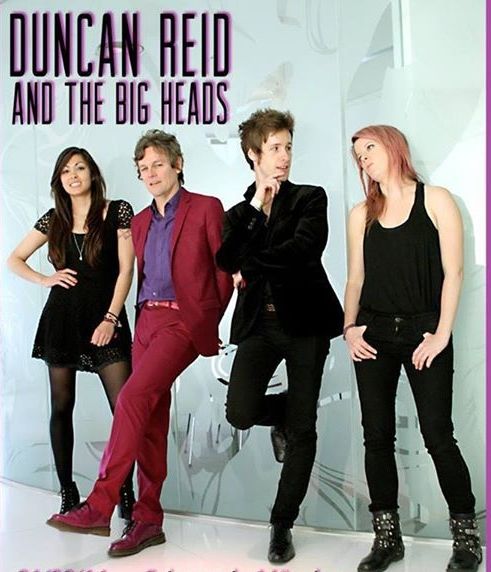 Duncan: They are an inspiration to play with. Being of a different generation they have different influences which is interesting and gives a different slant. It's great seeing how the songs evolve with them. When we play Boys songs they bring a youthful energy to those as well. Mind you, this old dog shows the youngsters a few tricks as well.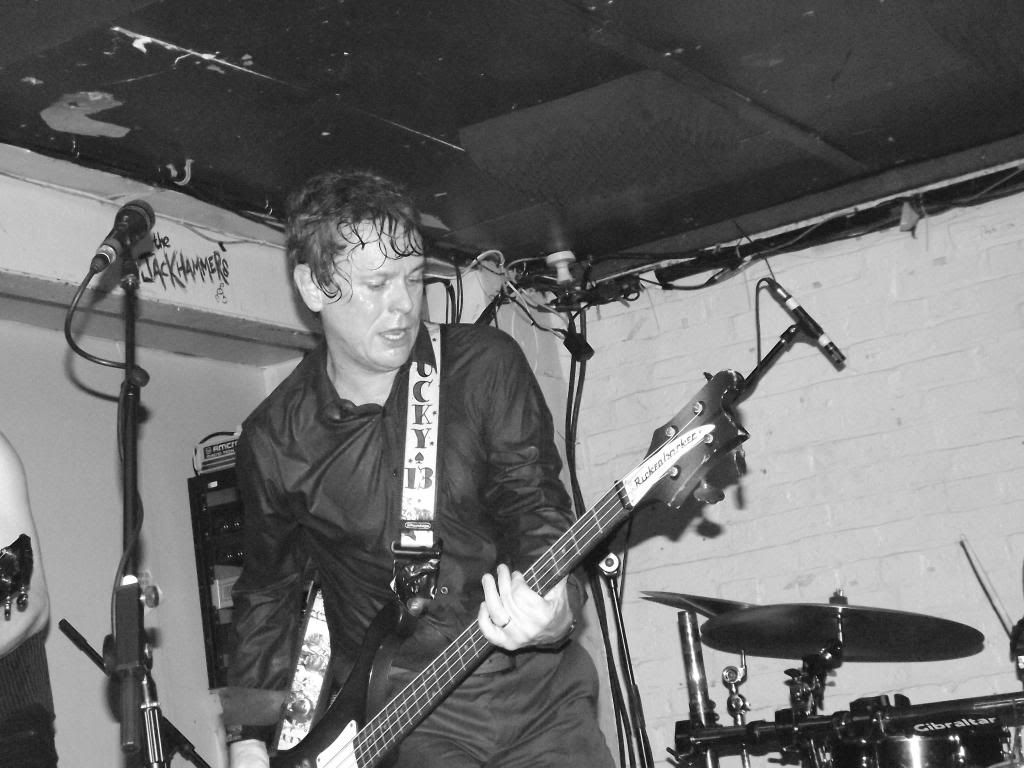 S4L: In your liner notes you mentioned that Alex had played a big part in getting you back playing again after you left The Boys, how did you meet him and is he someone who helps you keep inspired?

Duncan: When I was still in The Boys we needed a drummer for when Martin HSon wasn't available. I saw Alex playing with Spizz and a few others in a Bowie tribute band. I auditioned him with Honest John Plain, he passed the audition and I promptly left the band! So we've both played with The Boys but at different times.

I didn't realise then that he only has to look at a musical instrument to be able to play it and that he played guitar as well. Before the album was recorded he asked me to play some songs from Little Big Head at an acoustic night he was putting together. I said I would if he played with me and the rest is history.

His guitar playing is like nothing I would normally play. You can hear that on tracks like Another City and Baby Doll.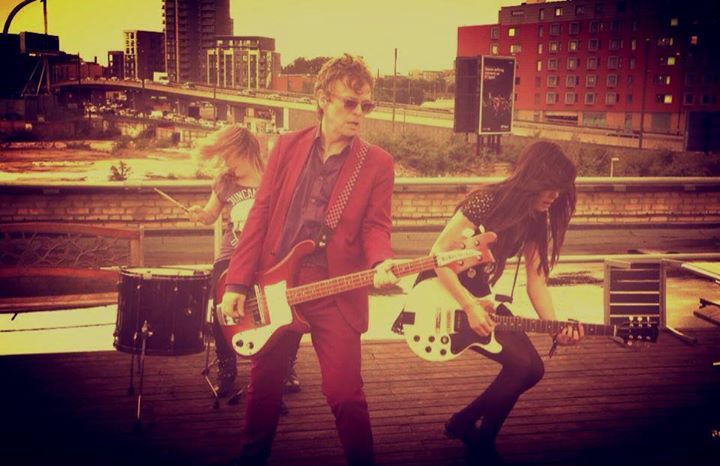 S4L: I love that you have a couple of ladies in the band and that they are pretty talented (especially Sophie on guitar). Did you set out when forming a band to have it both male and female or was it just down to folk possessing a particular musical ability that drew you to them?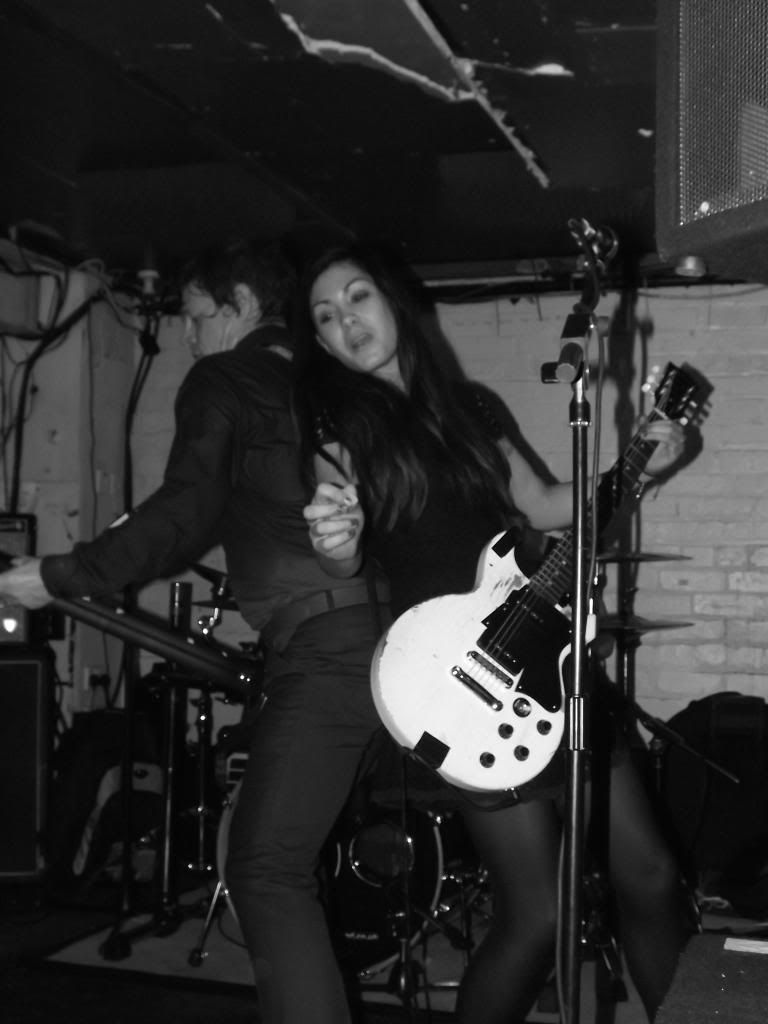 Duncan: By definition The Boys were pretty male and I wanted from the outset to have at least one women in the band to be different from that. I like having women around. When our previous drummer, Tom, left to concentrate on music management Sophie suggested her friend Ciara and, having played with her, there was no question. She's so great. So, we are 50/50 now which I love.

S4L: There's a number of songs on the new album that are rooted in your family, do you ever find it difficult when it comes to writing songs about them and are your experiences more often than not the things that form the basis of a good song?

Duncan: I've settled on a pattern for writing lyrics which is to be a story teller and on 10 out of the 12 tracks on the album those stories have come from my own life. That life, of course, includes my family. Sometimes I think: is this getting a bit too personal? such as on "Long, Long, Gone" and "When we were Young". But then I think: put it on anyway, it's not for you to say. Vom Ritchie encouraged me to not be afraid of being serious in my lyrics. I think there's a good balance of light and shade on the record though. There are fun songs as well like "One Night in Rio". Mind you Rio de Janeiro will not be in a rush to give me the keys to the city like Montevideo did after that song.

S4L: There's a line in the TV series Fraiser that always makes me laugh when Fraiser goes to hug his brother Niles and in return he offers his hand saying "a handshake is as good as a hug!" You have a song on your album called 'Not the Kind of Guy Girls Hug' - are you expecting a lot more hugs in the coming months than handshakes?

Duncan: That's another song where I thought, am I revealing a bit too much about myself here? People see me as self confident and fun loving but here's a song that talks about being cold and argumentative. It's that old adage, cut us and we all bleed.

I'm a big fan of hugs. You can never have too many!

S4L: Are you going to be out touring in promotion of the new album? Can we expect some new videos as well, you did some real crackers for various songs for the first album?

Duncan:I have just had 2 videos back and we will probably make some more. Tonight we play in Munich as part of a South a German tour (the interview was done on the 22nd September - Doug). There will be other dates.
For More Information on Duncan Reid and the Big Heads check out:
The Difficult Second Review!
Two years have passed since the release of the debut album 'Little Big Head' and Duncan Reid is back with his band The Big Heads to lay down some further adventures via fancy guitar licks and all in all very catchy Pop Punky songs.
It's not really a "Difficult" album at all as there was no real pressure to record a follow up (as Duncan has said above) and so what you get is 12 tracks that cover a whole range of subject matter, a lot of it quite personal. For some that might be a turn off but any writer worth his/her salt knows that their experiences that led to the writing of a song will often find common ground in the heart and ears of the listener and that's exactly what happens on this album.
Good production, really nice guitar sounds and you'd never guess it was recorded in a shed and a bedroom! My favourites are the opening 'Just As Good As I Used To Be', 'Another City', 'Long, Long Gone', 'C'est La Vie' and 'When We Were Young'. Quite a few of them I think are going to sound really great live.
If you enjoyed the debut album then I think it's safe to say that you will not be disappointed with this new batch of songs from Duncan's heart.
One note of old man moaniness though is that whilst I love the artwork and the colour scheme it does make it a bit difficult to read the notes on the case (I was running around trying to find a magnifier in order to read the exceptionally small text!)...but it never spoiled the enjoyment of listening so I will just have to suffer alone with my poor eyesight - at least I have good hearing (though my wife says it's quite selective!)!
Photo Note: All the black and white pics are mine, the rest of the pics are courtesy of Duncan Reid and the Big Heads.