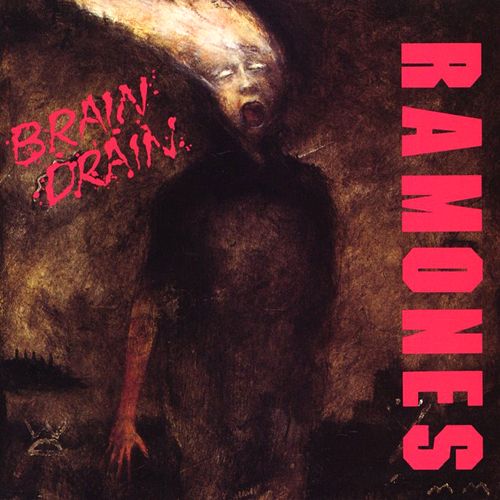 Dee Dee had been busy with his side project under the banner of Dee Dee King and in March 1989 he released his first Rap album 'Standing in the Spotlight'. In the same month the 11th and final album on Sire Records by The Ramones was released entitled 'Brain Drain'. Infact this was also to be the last album that Dee Dee would appear on as a member of the band and it would be Marky's first album back since 'Subterranean Jungle'.

Joey had seemingly got his writers block out of the way and had written or collaborated on seven of the twelve tracks. Dee Dee as usual managed to find the time alongside his new rap career to collaborate on six.

Where 'Halfway to Sanity' had failed 'Brain Drain' actually had more than a few great songs on it. None more so than 'Pet Cemetery' which was written for the Stephen King movie by Dee Dee and Daniel Reys. Also the album opener 'I Believe In Miracles' is a certain Ramones classic as are Joey's contributions 'Can't Get You Outta My Mind' and 'Come Back Baby' and their excellent cover of Freddy Cannon's 1962 hit 'Palasides Park'.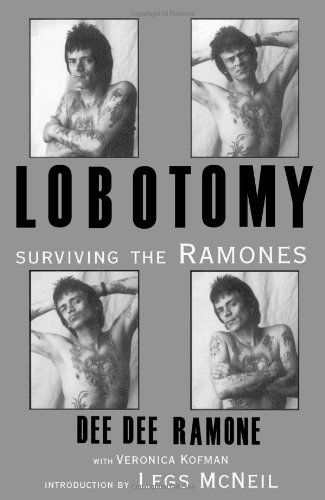 About the making of the album, Dee Dee wrote in his autobiography, Lobotomy: Surviving the Ramones:
"It was tough recording the Brain Drain album because everyone took their shit out on me. I dreaded being around them. It drove me away — I didn't even end up playing on the album. Everybody in the band had problems; girlfriend problems, money problems, mental problems".
Dee Dee had seemed happier (contrary to what is written above in his book!) than he had been for years and was keen play down rumours that he was going to embark on a full-time solo career. "I am not leaving The Ramones", he was heard to have said, but come July 1989 Johnny received a call from the band's management office saying that Dee Dee was leaving the band!
On the album all the bass parts are played by Jean Beauvoir and Andy Shernof of The Dictators.
*Only Joey and Johnny appeared on this performance
Setlist
1. Durango 95
2. Teenage Lobotomy
3. Psycho Therapy
4. Blitzkrieg Bop
5. Do You Remember Rock N' Roll Radio?
6. I Believe In Miracles
7. Gimme Gimme Shock Treatment
8. Rock N' Roll High School
9. I Wanna Be Sedated
10. The K.K.K. Took My Baby Away
11. I Wanna Live
12. My Brain Is Hanging Upside Down
13. Commando
14. Sheena Is A Punk Rocker
15. Rockaway Beach (missing)
16. Pet Sematary
17. I Don't Care
18. Glad To See You Go
19. Mama's Boy
20. Animal Boy
21. Wart Hog
22. Surfin' Bird
23. Cretin Hop
24. I Don't Wanna Walk Around With You
25. Today Your Love, Tomorrow The World
26. Pinhead
27. Chinese Rock
28. Somebody Put Something In My Drink
29. We're A Happy Family
30. Beat On The Brat
31. I Just Wanna Have Something To Do
32. Judy Is A Punk
33. Indian Giver
34. California Sun

Then auditions for a new bassist began with everyone assuming that Dee Dee would come back, he didn't. After a long search CJ Ward was the new bassist for The Ramones.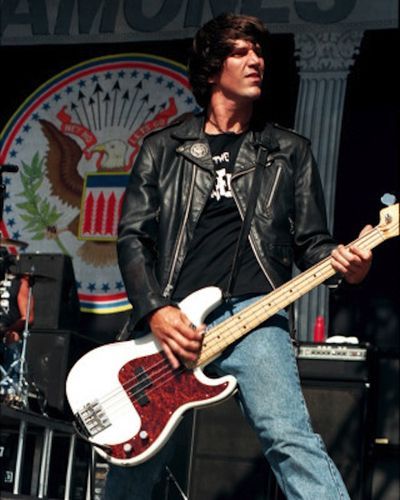 CJ was born in Queens and from the moment he auditioned Johnny knew that he was the one because had "the right look". Prior to joining The Ramones he had been serving in the Marines. Dee Dee was his hero and although younger than his new bandmates he managed to keep The Ramones sounding fresher live than they had been for years.
His first live show for the band would be in Leicester on 30th September 1989.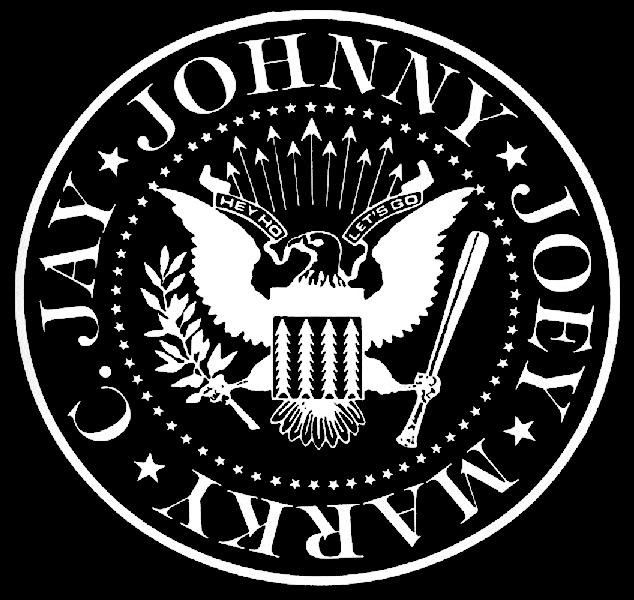 The videos for the singles released alongside 'Brain Drain' had Dee Dee apprearing in 'Pet Cemetary' and on 'I Believe In Miracles' and 'Merry Christmas (I Don't Want to Fight Tonight)' CJ appears.
Three years later a new album finally appreared. Inbetween that time the band had been out on the road, released their second live album 'Loco Live' (1991) and then in February 1992 entered the studio to begin work on their 12th Studio album.
Whilst 'Loco Live' was fairly representative of the live experience of a Ramones show the album suffered from poor sound I thought. CJ said that it was probably the worst Ramones album ever! Whatever the reasoning for that it was the first album that CJ appears on and sings a couple of tracks as well.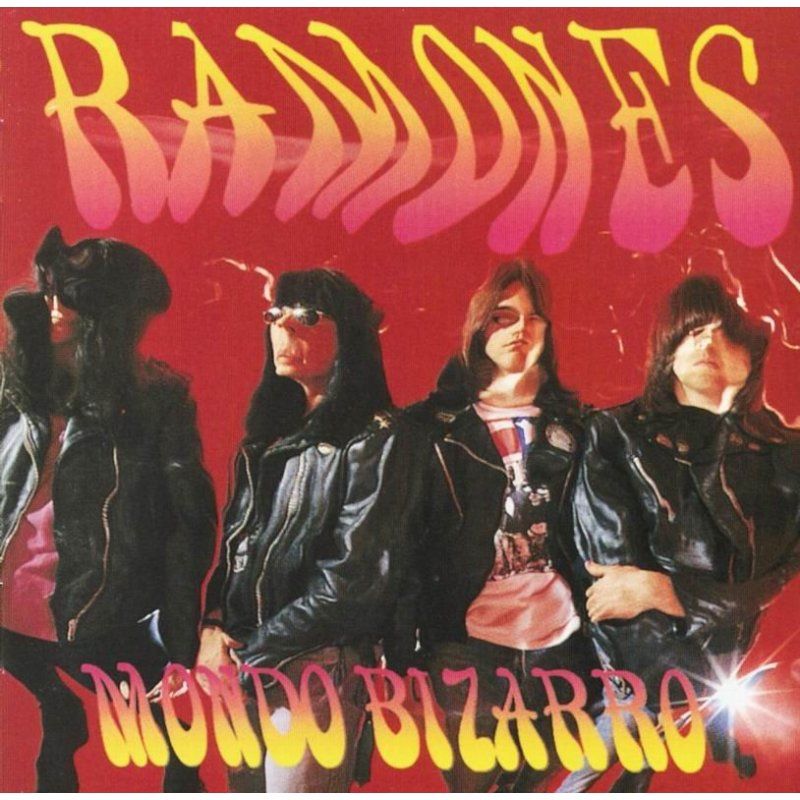 Despite Dee Dee's departure from the band he continued to contribute songs to them ('Poison Heart', 'Strength to Endure' and 'Main Man'). Joey also stepped up and would contribute seven to the new album 'Mondo Bizzaro' (though 'Touring' existed beforehand from the 'Pleasant Dreams' sessions). CJ's presence seemed to give some new life to the band and the album is surprisingly good. Even a cover of The Doors' 'Take It As It Comes' was pretty amazing.

One of the stand out tracks though is 'Censorshit', written by Joey about how rock and rap albums were being censored by the Parents Music Resources Center (PRMC), a group of Washington wives out to put warning labels on records, a practice which has become standard. It has a reference to Ozzy Osbourne and Frank Zappa. Quote: "Ask Ozzy, Zappa, or Me. We'll show you what it's like to be free." The song is addressed to Tipper Gore former Tennessee senator, and Vice President Al Gore's wife.
'Censorshit' would be the B-Side to the first single from the album - Dee Dee's 'Poison Heart'. What a single it was, it should have been a massive hit but only scrapped to #69 in the UK. It was by far one of the best songs that Dee Dee had ever penned (in my opinion).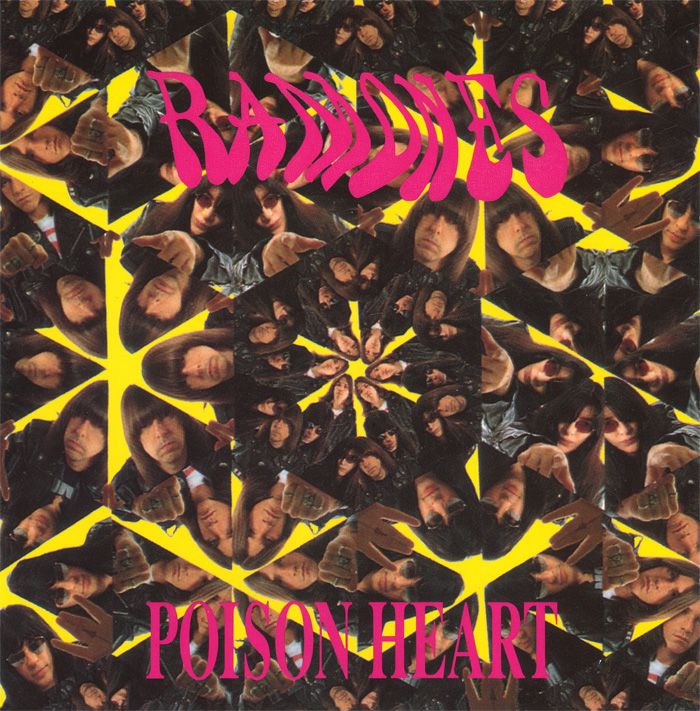 Everett True has written a book about The Ramones entitled 'Hey Ho Let's Go - The Story of The Ramones' (Omnibus Press 2002) and whilst it is a pretty good read there are times in the book that I wish he would just shut up! I was a bit puzzled when I re-read Mr True's account of 'Mondo Bizzaro' (Chapter 32 in the book). He is incredibly dismissive of the album and even at times the band.

He quotes Johnny's take on the recording of The Doors 'Take It As It Comes': "I was in a clothes store one day and I heard the song come on a tape and thought it sounded like a good song for The Ramones. Usually, I don't like the way we do covers, but this one came out good." Everett True in the paragraph before this quote basically says it was a "pointless Doors cover".

Speaking of 'Cabbies on Crack', he says that "The Ramones were out of touch with their fans." Turning over the page he says of 'The Job That Ate My Brain' and 'Anxiety' that they "sound suspiciously like outtakes from the third Buzzcocks album...another sign of the band's artistic sterility that one could place the steals: before, it was all part of The Ramones sound."

I would not for a moment suggest that the mentioned songs deserve a place up there alongside Ramones classics like 'Sheena', 'Blitzkrieg' and 'Rockaway Beach' but Mr True is being overly harsh about those songs and that particular album.