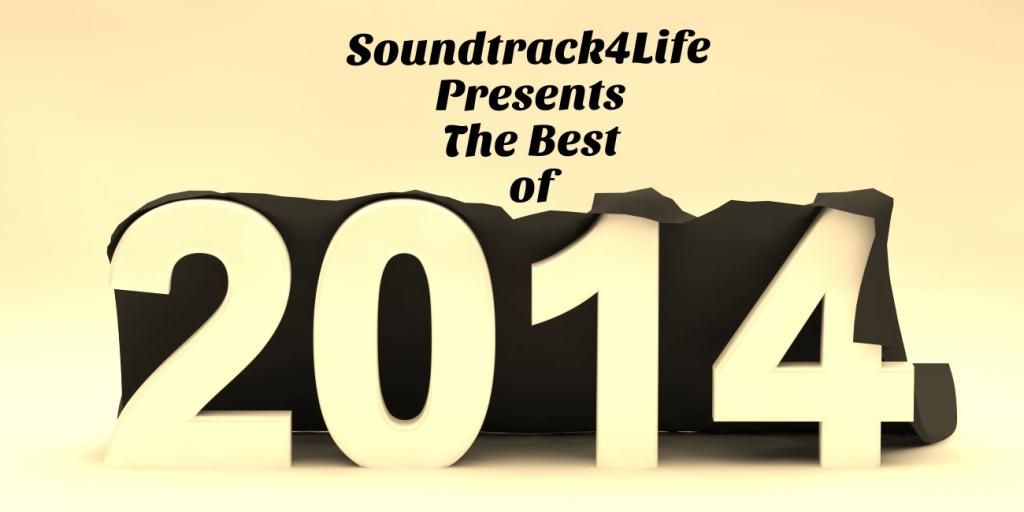 It's that time of the year again when we start making our lists of the best music of the year. It should be noted that these are my favourites of the year and not a magazine or a public vote, but mine. They will be vastly different from what appears in the music press and also from what you think are the top songs of the year. So I make no apologies for any of the tracks mentioned because in some way or another they have brought a lot of joy to my old ears!
We begin the countdown at #20 and work our way to #1. Hope that whatever your own personal tastes are that maybe one or two of these might enliven your own musical taste buds. Click on the links to enjoy the music.
First Solo album for 8 years and it was a wee cracker. Well worth the wait.
'The Outsiders' was yet another crackin' album from Eric Church, no wonder it got him a truck load of attention this year.
First single from the album

'Moonshine in the Trunk'

and it was an unexpected pleasure for me this year. Love the message of the song as well.
A fantastic "Supergroup" collaboration and the album is really one worth having in your collection as well.
'Kings and Queens of the Underground' was a real surprise. Just when you thought William Broad was out for the count he bounces back with a real knockout of an album. This track is my favourite from the album.
#13. L
et The Day Begin - Simple Minds.
Their latest album 'Big Music' has only just been released and this cover version of one of The Call's most famous songs is a wee gem. The particular version on the link is a live acoustic version from the Billy Sloan Show on the 2nd of this month.
#12. C'est La Vie - Duncan Reid and the Big Heads.
From the brilliant 'The Difficult Second Album', it finds Duncan in fine form yet again providing a fantastic power pop ditty.
#11. Spin-O-Rama - The Primitives.
Title track from the brand new album by The Primitives (their first album of their own new material since 'Galore' in 1991!). The Album is an absolute gem and a welcome return to that sound we loved so well back in the mid-eighties and early nineties.
#10. Carpe Diem (Demo) - Green Day.
'Demolicious' was released as part of Record Store Day in April of this year. It's an 18 track album featuring Demo's for their
¡Uno! ¡Dos! ¡Tré! albums back in 2012. Carpe Diem was on the
¡Uno! album and personally I have to say I do prefer this Demo version even though it sounds like a total rip off at the start of The Clash's 'Jail Guitar Doors'.
#09. The Lion and The Lamb - Meg'n Jez.
A couple of great kids released their debut album 'Follow It Down' on Drumming Monkey Records this year. That album was a nice mix of original material and cover versions of which The Lion and The Lamb is one of TV Smith's finer tunes that they do a great job with.
#08. Frankie Fell In Love - Bruce Springsteen.
From 'High Hopes' album that was released in the second week of the year (Springsteen's 18th studio album release) and played a few times on the High Hopes Tour (which we spotlighted on this blog) that began in South Africa 12 days after the release. What I love about it is that has that great pop feel that some of the songs from The River has.
#07. Chasing Rainbows/Modern Times - Buzzcocks.
Like a number of bands Buzzcocks went the route of Pledge Music to record their ninth studio album. It's a real cracker as well, it has that great Buzzcocks sound that made them so loved and it's got this magnificent track with Steve Diggle on vocals that I think is the standout song on the album.
#06. Standing In The Breach - Jackson Browne.
Title track of his 14th Studio album and this one has a more gentler mood to it in comparison to the previous couple of inclusions on this countdown. It was his first album of new material in six years and only came out at the first week of October. Such great lyrics as well.
#05.
1976 - The Boys.
Another band making a comeback recording this year was The Boys. 'Punk Rock Menopause' (Great title) was their first album since 1981's 'Boys Only'.
In the past Honest John Plain and Matt Dangerfield of The Boys have done interviews for Soundtrack4Life and I'm hoping in the next week or two to have a new interview to post here (oops, let the cat out of the bag there!). '1976' is the album opener and what an absolute treat follows.
#04.
Going Back Home - Wilko Johnson and Roger Daltrey.
On 25th March an album featuring two great legends of the British Rock scene was released and what a colossal wall of noise it was. As the year unfolded the good news regarding the health of Wilko Johnson broke leaving one and all emotional wrecks as we cried tears of joy.
#03. My Dark Places - Stiff Little Fingers.
'No Going Back' is yet another fan funded album via Pledge Music and it's the first Stiff Little Fingers album of brand new material since 'Guitar and Drum' in 2003! 'My Dark Places' is an absolute gem of a song and one that I think is going to be a lot of help to people dealing with depression. The main link is for the Acoustic Demo version of the song which I think sees Jake Burns at his finest and yet most vulnerable.
#02. No Surrender - Holly Williams.
Taken from the excellent 'Dead Man's Town: A Tribute to Born in the USA' and quite possibly my favourite cover version of a Bruce Springsteen song (though Kevin Montgomery's version of it comes close also). Holly Williams is one of my favourite singers of the past decade (even though she has only released three albums in that time).
#01. Let The Beauty Be - Bob Mould.
Have you ever been tempted to cry
But you couldn't get the tears to collide?
Maybe you weren't that sad
You were just lonely
You could take a walk in the park
Or stay out late at some seedy bar
It won't seem so bad, you'll shake it off

Have you ever really wanted to die?
Can you carry all the weight of your life?
Time after time, your brain exploding
Don't worry, you'll be all right
We'll be waiting on the other side
It won't seem so bad, you'll shake it off

Let the beauty be, don't ruin it for me
There's room for everyone
In the fog and in the sun
You've been living on the edge of a knife
Maybe this could be the time of your life
It's time to put it down and pick yourself up
So let the beauty be
Don't ruin it for me
It may not be too much but it's enough

Let the beauty be, don't ruin it for me
There's room for everyone
In the fog and in the sun

One of the most maginificent albums of 2014 is 'Beauty and Ruin' by Bob Mould. There are so many good tracks on it but this one for me is the absolute standout. In many ways it wasn't hard to choose this as the #1 Song of the Year, it's a song that I've gone back to many many times since it's release and I can imagine that it's a song that's going to stay awhile longer in my heart. Thanks Bob Mould for writing such a beautiful song.