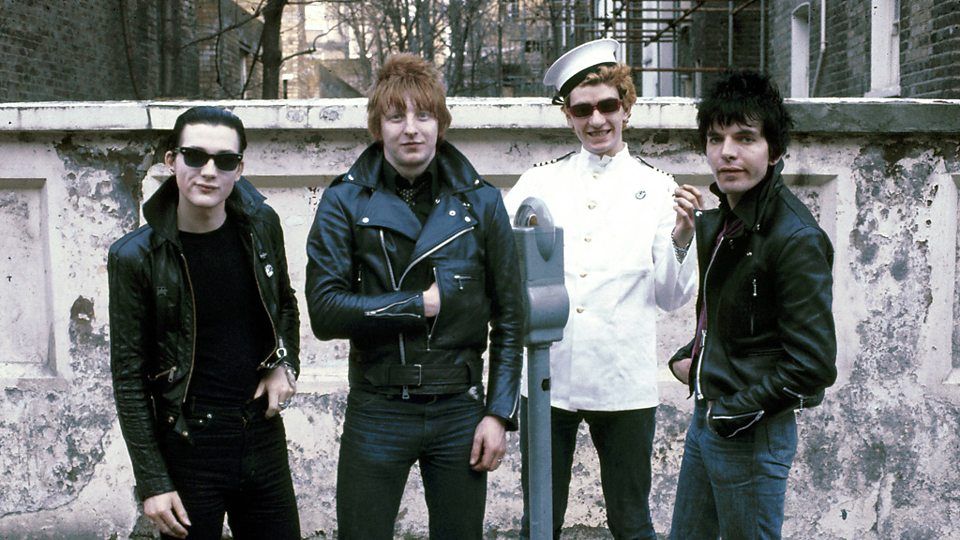 With The Damned gearing up for the release of their second single - Neat, Neat, Neat - and also the release of their Debut Album - Damned, Damned, Damned - John Peel took the opportunity to repeat their Debut Session on his show on this night back in 1977.
The session included their debut Single New Rose and also their up and coming single Neat, Neat, Neat.
Jeff Griffin who produced the Session said this for the The Peel Sessions book by Ken Garner: "I think I was apprehensive about it, because I hadn't seem them before or met them; but, in fact, when we got to the studio, I'm not sure who was more apprehensive, them, about being in a BBC studio, or me about working with them. The amusing thing was quite a few other people had heard that The Damned were in, and every now and again we got people creeping in through the door, looking through the window to see if they were being sick all over the place or spitting at us. Which they weren't at all, of course; they were four of the nicest blokes I ever got to work with."
Recorded 30th November 1976
First Broadcast 10th December 1976
Repeat Broadcast 2nd February 1977
1. Stab Your Back
2. Neat Neat Neat
3. New Rose
4. So Messed Up
5. I Fall
When the Session was broadcast in 1976 it was part of a special spotlight upon Punk. It's a brilliant show and well worth taking some time to listen. If I remember correctly I Fall was not originally broadcast in 1976.
10th December 1976
Playlist
The Damned: So Messed Up (session) The Seeds: Pushin' Too Hard (LP - Nuggets) Elektra
Iggy & The Stooges: Your Pretty Face Is Going To Hell (LP - Raw Power) Embassy
Eddie & The Hotrods: Horseplay (Weary Of The Schmaltz) (single) Island
The Damned: Neat Neat Neat (session)
Richard Hell & The Voidoids: Blank Generation (EP) Stiff
Television: Little Johnny Jewel Part 1 (single) Ork
Tuff Darts: Slash (LP - Live At CBGB's) Atlantic
Pere Ubu: Final Solution (LP - Max's Kansas City 1976) Ram Stereo
The Damned: New Rose (session)
Sex Pistols: Anarchy In The UK (single) EMI
Fast: Boys Will Be Boys (LP - Max's Kansas City 1976) Ram Stereo
New York Dolls: Personality Crisis (LP - New York Dolls) Mercury
The Saints: (I'm) Stranded (single) Power Exchange
The Damned: Stab Your Back (session)
Shadows Of Knight: 'Light Bulb Blues (7 inch)' (Dunwich)
Ramones: 'California Sun/I Don't Wanna Walk Around With You (7 inch-B side of I Wanna Be Your Boyfriend)' (Sire)