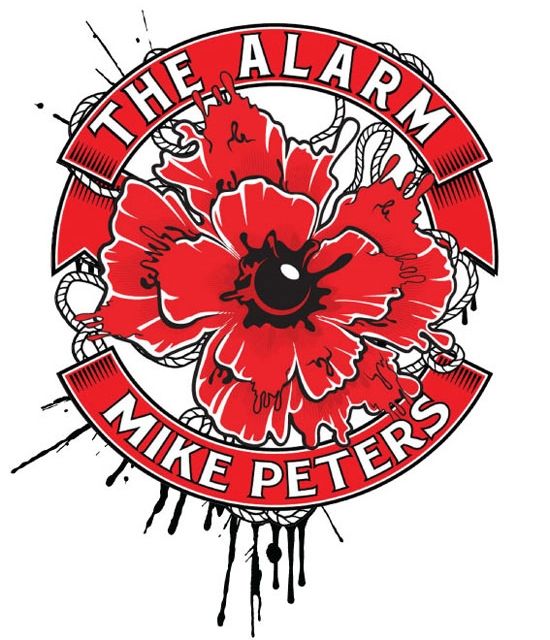 Llandudno, Wales
My first time back at The Gathering for a few years and it was brilliant to be able to catch up with friends from both near and far and also to make a few new friends as well.
This is not really a review as such but merely a few scattered thoughts.
Saturday Night At The Gathering 25
Just a wee selection from an impressive Setlist.
Saturday Night
4th February 2017

Mike Peters Vocal/Guitar/Harmonica

James Stevenson Guitar/Vocals

Craig Adams Bass/Vocals

Mark Taylor Keyboards

Smiley Barnard Drums/Vocals

Absolute Reality
Superchannel
Kill Kill Kill
It's Alright/It's OK*
Down The Road
Coming Home*
Breed Apart*
Right Back To Where I Started From
Deeside*
In The Poppy Fields
The Stand
Cenotaph (New Song)
The Deceiver
Neutral (New Song)
One Guitar
Without A Fight
The Drunk and Disorderly*
Sold Me Down The River
My Town
Spirit of 76*
45RPM*
Spirit of 76 (Reprise)*
Blaze of Glory
Marching On*
Where Were You Hiding When The Storm Broke?*
Sixty Eight Guns
Rescue Me
Keep On Rockin' In The Freeworld (featuring Ian McNabb, OCD and Jules Jones-Peters)*
* On the Playlist Above
Support Slots for Saturday Night were
OCD (which featured Mike Peter's boy Dylan on Guitar). They performed four songs that included three covers and one of their own. They did well considering that they were appearing in front of such a large crowd at such a young age. Loudest cheer was for young Dylan pulling off the intro to She Sells Sanctuary!
The Main Support was Ian McNabb and surprisingly he was in quite a cheerful mood as he despatched his 40 minute set that included Evangeline and Birds Fly (Whisper To A Scream) and ended with a rousing sing-a-long of Danny Whitten's I Don't Want To Talk About It!
Friday Night at The Gathering is usually Mike Peters doing an Acoustic Set. This year it was a little different with his wife Jules joining him on stage playing Keyboards and James Stevenson looking slightly out of place on the Four Strings instead of his usual Six!
There were a lot of new songs to contend with which is good in one sense because many of these will appear on a couple of albums which are due for release later in the year but it was a bit disruptive to the normal flow of things. Others would probably disagree but that's fine. I think it maybe would have worked a lot better if they had chosen what they thought were the strongest of the new songs and gave them an airing and that way maybe have kept the crowd from becoming slightly bemused (again, it's a personal view so don't beat up on me, I have no problem if Alarm fans think differently).
Friday Night 3rd February 2017
(Click on the Links Below To Watch Some of the Videos)