Born on this day in 1939 the original Wanderer, the man who had Sue running around and still The King of the New York Streets - Happy Birthday Dion.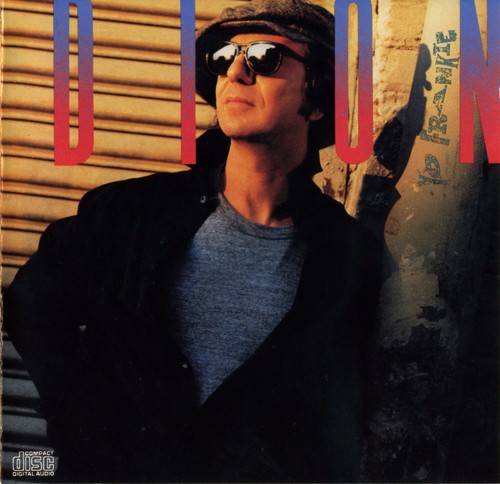 Not that I ever need an excuse to talk about Dion's brilliant 1989 comeback album, 'Yo Frankie', but all these years down the road it remains one of my most played albums.
The album features Paul Simon, Bryan Adams, k.d. Lang and Dave Edmunds (who also Produced the album) and is loaded with great songs including a beautiful cover version of Tom Wait's 'Serenade'.
I never forget DJ Roger Scott when he had moved to the BBC from Capital Radio totally raving about the album when it came out and Richard Skinner had an interview and studio session by him one Saturday afternoon. He did one show in London at The Town and Country Club and I remember jumping on a bus from Glasgow to London just to see it. He was brilliant and performed many of the tracks from 'Yo Frankie' as well as some of his hits from back in the day with The Belmonts.
From The Town and Country Club Show:
In the same year as it's release Dion was inducted into the Rock and Roll Hall of Fame.
Backing Vocals [Background], Guitar [Rhythm Guitars] - Bryan Adams
Saxophone - Arno Hecht
Guitar [Lead, Rhythm], Backing Vocals [Background], Keyboards, Producer, Percussion, Glockenspiel, Bass - Dave Edmunds

Bass - Dave Taylor (3)
Lead Vocals, Backing Vocals [Background] - Paul Simon (5)
Backing Vocals [Background] - k.d. lang (6)
A series of Four Interviews that Dion did for a Catholic cable network show called

'The Wanderer Talks Truth'