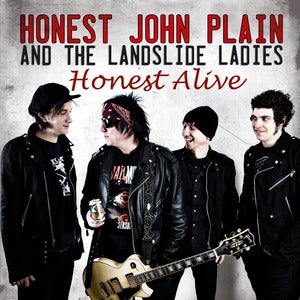 Yep, that dude who plays guitar for The Boys.
"Really, is he not well past his sell by date? I mean, 1977 was such a long time ago?"
I would have to disagree. The music that HJP has been releasing the past number of years has a timeless quality about it and especially on this new album. Even the revamping of the classic

'New Guitar in Town'

and Boys classics like

'USI'

,

'TCP'

and the brilliant

'First Time'

show that there's life in the old dog yet.
This is straight forward rock and roll, no thrills, no fancy over the top guitar solos, no moody pouting. Just songs about girls in all their complex dimensions set to the backbeat of drums and guitars!

You couldn't ask for any better (well, you could but you won't have to wait too long for HJP's next exciting project - all will be revealed next month!).