Stevie Nicks began making demos for her up and coming debut album during 1979 whilst she was recording 'Tusk' (Listen to the Album Here) with Fleetwood Mac. More demos were made during the ten month world tour for 'Tusk' but serious studio work began in September 1980 with a full band. For the recording of this album she gathered about her some fine musicians that included Tom Petty and the Heartbreakers, Donald Duck Dunn, Roy Bittan from the E Street Band and host of others.
'Bella Donna' is the only #1 album that Stevie Nicks has had so far in her solo career.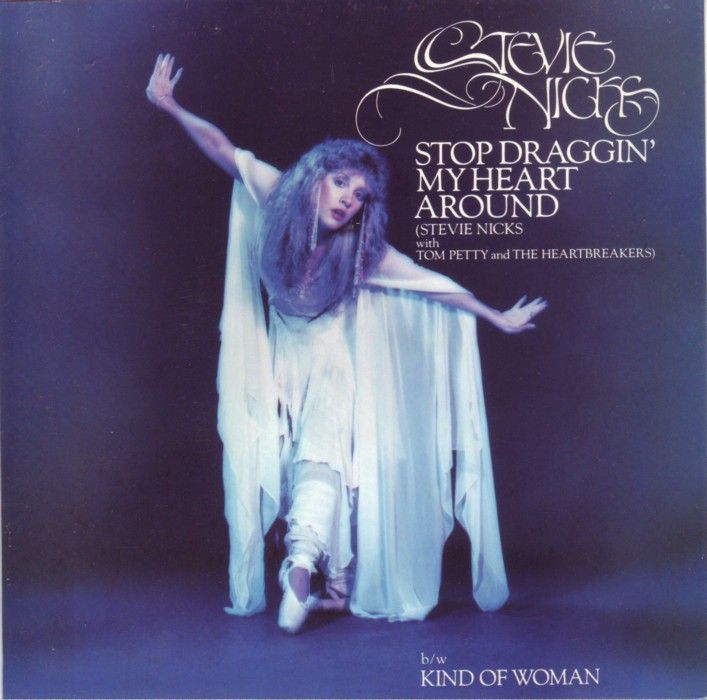 Setting up for the release of the album Nicks released her first single accompanied by Tom Petty and the Heartbreakers. 'Stop Draggin' My Heart Around'. The song reached #3 on the Billboard Charts (it didn't do so well in Europe where it barely scraped to #50 in the UK). It is her highest placed solo single in her career thus far.
'Leather and Lace' with Don Henley would be the second single from the album in October 1981 and again it would be a huge hit for Nicks, reaching #6 in the USA. The song was originally written for Waylon Jennings and Jessi Colters' duet album but was never used.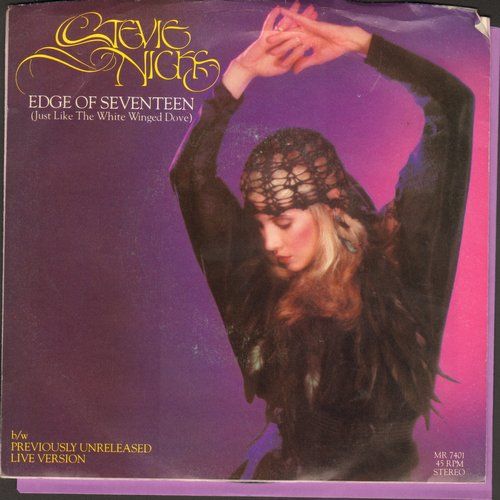 'Edge of Seventeen' (Live Video) was the third single released in early 1982. It reached #11 in the USA and personally I think it's one of her best songs and cannot understand why it didn't go higher.
'After the Glitter Fades', the fourth song from the album was a bit of disappointment as it only reached #32 in the charts in the USA.