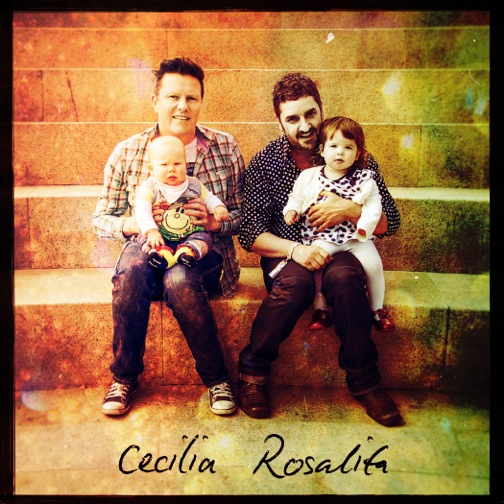 It's that time of year again when I start thinking of the best music to be released throughout the year. I begin with the easiest choice,

Single of the Year

. I don't really buy singles at all these days (I seem to say that every year when I do this) so it's a rare thing to be so taken with a particular song that it becomes your favourite thing of the year.
Now this record won't win any prizes for being the biggest seller in history and neither did it reach the dizzy heights of #1 on the Singles Chart. But the single was done for a great cause by two different Dads performing a song after which their own offspring is called.
The Prowse version of the Springsteen classic

'Rosalita'

was always going to be an interesting one and you can tell by the way the song sounds that Ian is a huge Bruce fan and wanted to make a version of the song that was worthy of its writer. He did that and so much more. One of the fun sounds of Summer 2013 in my mind.
As for Dan's cover of Simon and Garfunkel's

'Cecilia'

, well it gets a nice revamp with a wonderful violin part penetrating the very core of the song that gives it almost a hoedown feel. He did a great job on it and again it's a rare thing to hear such a great cover of a classic song.
I have no regrets making this

The Soundtrack4Life Single Of The Year

.
Released in collaboration with the Charity

Check 'em Lads

for Fathers Day June 16th 2013 on Limited Edition [250].