Eddie and The Hot Rods posted this message on their Facebook earlier today:
"Sad news today folks,original guitarist and founder member Dave Higgs sadly passed away this morning after losing his fight with cancer, Dave was a huge influence on many people and regarded as one of the finest rythm players around. RIP"
Dave Higgs was a founding member of one of the really brilliant groups from Southend. Dr Feelgood of course were the known band from that area, but even they have a connection to Eddie and the Hot Rods (besides coming from the same neck of the woods) - Lee Brilleaux was once in a band with Dave Higgs called The Fix.
In 1975 Higgs joined together with Vocalist Barrie Masters, Bassist Rob Steel and Drummer Steve Nicol to form Eddie and the Hot Rods. Building a solid live reputation they were signed by Island Records in November that year. The first two singles ('Writing on the Wall' and 'Wolly Bully') failed to chart and it was not long before they began to see some small success coming their way.
Their third release was the magnificent 'Live at The Marquee EP'. It would reach #43 in the charts and even got them a Top of The Pops performing 'Get Out of Denver'.
In 1977 they added former Kursaal Flyer Graeme Douglas on guitar and they somehow got caught up in the whole Punk/New Wave scene and released a few really classic (in my honest opinion) singles starting with 'I Might Be Lying', backed with one of the best B-sides ever in 'Ignore Them'. That failed to break into the Top Forty reaching only #44.
The big breakthrough was just around the corner:
The single put out under the name The Rods would go all the way to #9 in the UK Singles Chart.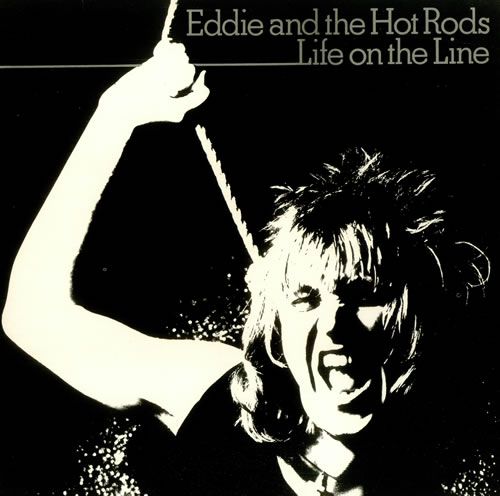 The album would reach #27 and contain another two excellent singles (both released in 1978 - 'Quit This Town' and 'Life on the Line'). 'Quit This Town' would infact be their final chart single.
Dave would go on to record two more albums with the band ('Thriller' and 'Fish 'n' Chips') and departed in 1981. The classic line up - Higgs, Masters, Nicol and Gray - would be revived in 1992 for a tour after which Higgs left the band again.
Reading about his passing led me to stick the 'Teenage Depression' album on for the first time in ages and it was great to be reminded what a great band they were and are, but also to be reminded of Dave's guitar work for the band.
It's a sad loss and we trust that his family and close friends will find much comfort in knowing how much Dave meant to a lot of others. Hope they find strength in this valley.