Over the past five years one little place of musical refuge I stumbled upon and liked it so much that it became a vital port of call was Mudkiss Fanzine. Each issue was filled with great interviews, the finest reviews of concerts and album releases, excellent photography and spotlights upon some truly creative folk from the world of the arts and litreature.
Just discovered that they are hanging up their hats so I'd like to thank Melanie Smith and all the team from Mudkiss for creating a little something that was way better to read than the NME.
I actually got to do an article for them back in 2009, an interview with Michele Jaffe of Loki the Grump. So I'm happy to have played a little part in their history. It's nice as well because that interview was published in a collected work of their interviews from 2009 and published.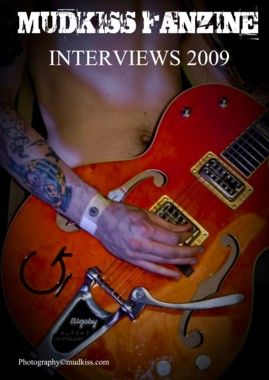 I wish Melanie all the best for her future endevours as she turns her hand toward her real passion of photography (which if you checkout the Mudkiss Fanzine Website you'll see what a good eye she has!).
So it's with a little bit of sadness that I say "Goodnight Mudkiss".