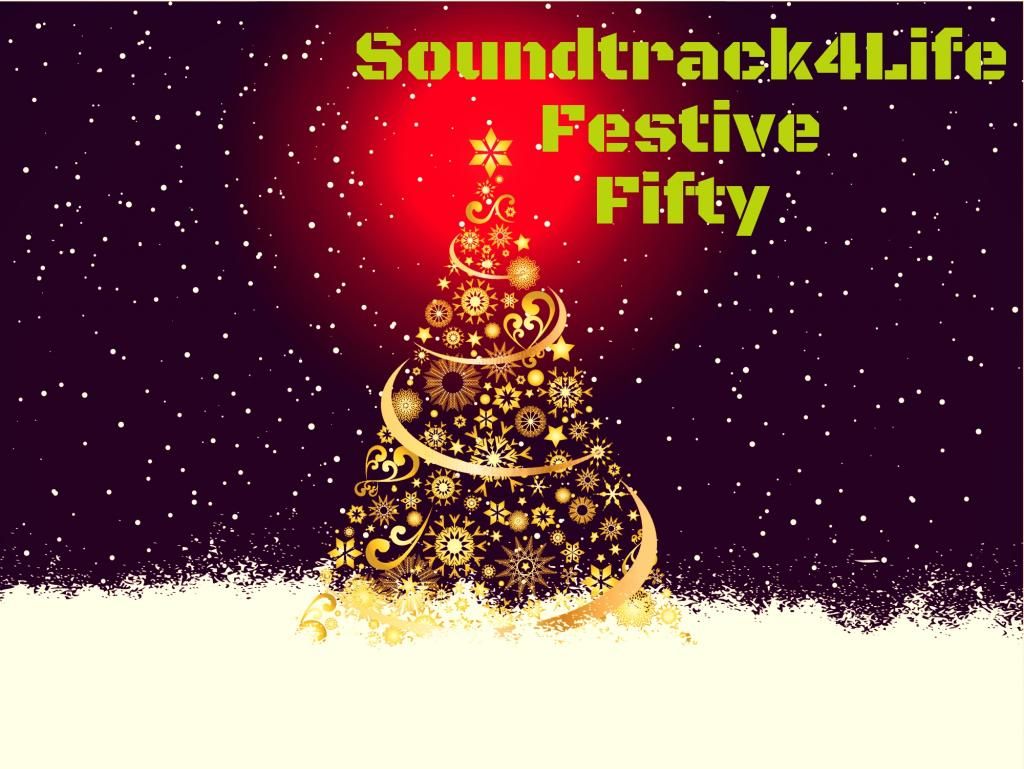 This Festive Fifty is indeed an eclectic bunch of tunes and the Top 15 is no exception. I don't feel the need to explain any of the choices as they were the things that moved me, I hope in some small way you might find something among the whole 50 that thrills you a little.
If I could make one comment though regarding the #1 song that I chose then I'll say this: For the past two years on this blog I have followed from afar The Wrecking Ball Tour by Bruce Springsteen and the E Street Band and each show I posted about excited me more and more about the possibility of catching at least one show in person. To my delight he returned to Glasgow in June and my wife lovingly purchased tickets as a 50th Birthday present and it was one of the musical highlights of the year for me. 'Thunder Road' was the final song of a set that lasted almost three and a half hours and the intimacy of the song done acoustically was mesmerising. Personally I didn't get what some folks were complaining about on the various Bruce forums about his ending the shows in this way because it was like the song that crowned the whole set for me. Even watching the video again of it sends chills down my spine and warms my heart with great memories of a brilliant night of rock and roll music.
Hope you have enjoyed it. Hopefully we can do it all again in 2014.
15. Say Hello - Jelly (From 'Troubadour, Wizard, The Queen and the Machine').
14. If I Only Could - The Godfathers (From 'Jukebox Fury').
13. Bo Diddley Special - Eric Burdon (From ''Til Your River Runs Dry').
12. It Ain't Over - The 45's (From the Single 'It Ain't Over/Devil of a Woman').
11. Talk About the Good Times - Elvis Presley (From 'Elvis at Stax').
10. Walk Us Uptown - Elvis Costello and the Roots (From 'Wise Up Ghost and Other Songs').
09.
I Will Steal You Back - Jimmy Eat World (From 'Damage').
08. Lose The Reason - The Primitives (From the 7" Single 'Lose The Reason').
07.
Cakewalk - Tankus the Henge (From 'The Last Days Are Coming').
06.
Soulmates to Strangers - Joan Jett and the Blackhearts (From 'Unvarnished').
05. Fortunate Son - John Fogerty with Dave Grohl of Foo Fighters (From 'Wrote A Song For Everyone').
04.
Smiling Culture - Ruts DC (From 'Rhythm Collision Volume 2').
03.
Rosalita - Ian Prowse (From the single 'Rosalita/Cecilia').
02. This Hard Land (Acoustic) - Bruce Springsteen (From 'Wrecking Kilkenny Bootleg 28/07/13).
01.
Thunder Road (Acoustic) - Bruce Springsteen (From 'Wrecking Glasgow Bootleg 18/06/13').