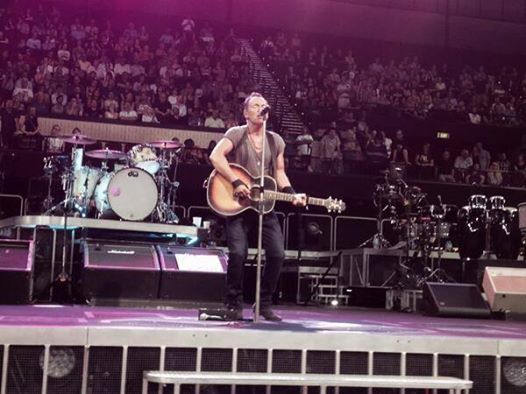 Not many links around for last night's show but maybe there might be some for tonight.
10 tour premieres tonight.
3 hours and 09 min set.
Thanks to Elio on FB Group Good Morning With The Boss Club for keeping a close eye on the set this morning as it unravelled.
YOU SHOOK ME ALL NIGHT LONG by AC/DC and
(LOVE IS LIKE A) HEAT WAVE by Motown group Martha and the Vandellas
Start: 20.17
01. (LOVE IS LIKE A) HEAT WAV/02. JACKSON CAGE
03. She's the One
04. BACKSTREETS (w/ SAD EYES interlude)
05. COVER ME
06. High Hopes
07. Just Like Fire Would
08. Hungry Heart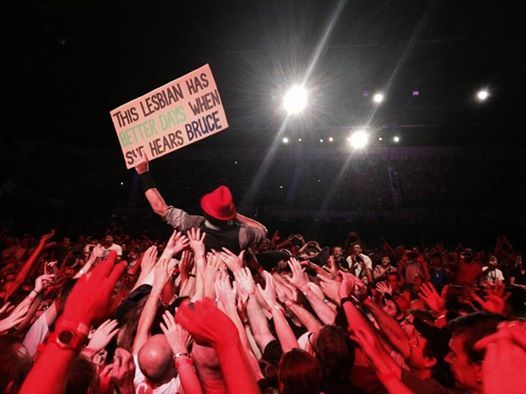 09. BETTER DAYS (Sign request)
10. The Promised Land (Sign request)
11. The River
12. American Skin (41 Shots)
13. LONG WALK HOME
14. Pay Me My Money Down
15. Shackled and Drawn
16. Radio Nowhere
17. Lonesome Day
18. The Ghost of Tom Joad
19. Badlands
Encore:
20. HUNTER OF INVISIBLE GAME
21. JUNGLELAND
22. Born to Run
23. RAISE YOUR HAND (Sign request)
24. Dancing in the Dark
25. Tenth Avenue Freeze-Out
26. ROCKIN' ALL OVER THE WORLD
27. I'll Work for Your Love (solo acoustic)
28. Thunder Road (solo acoustic)
End: 23.26.