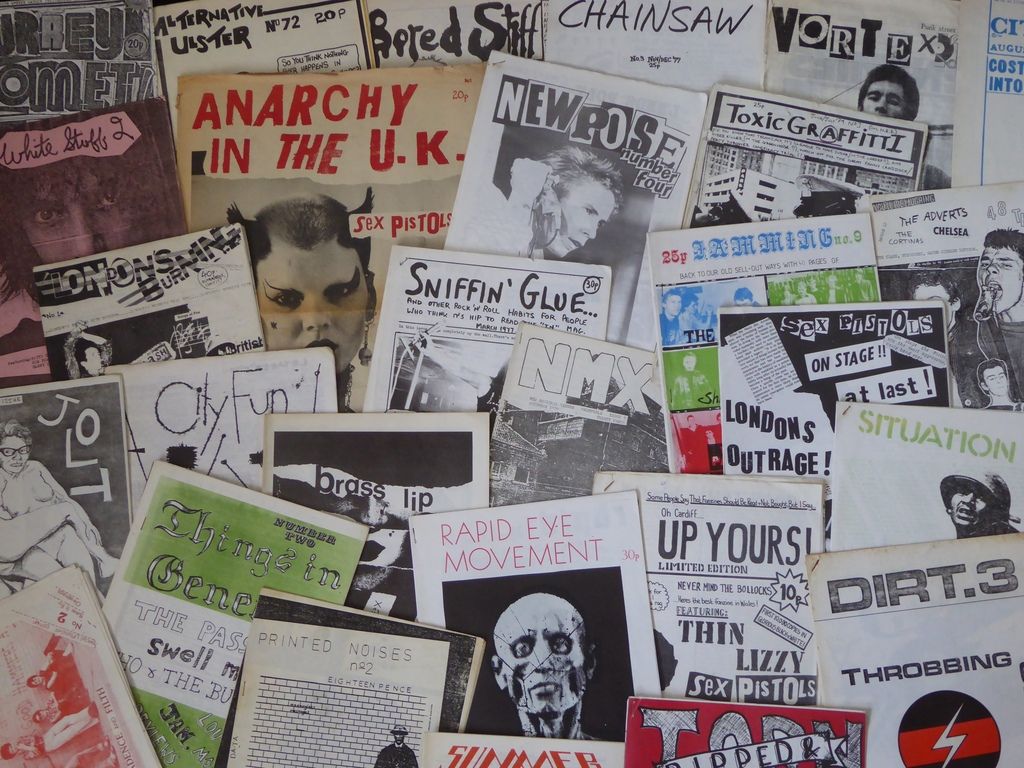 (A Selection of Punk Fanzines)
One of defining features of the whole Punk & New Wave scene was the DIY mentality that took over in the form of people designing their own clothes (rather than spending the big bucks at places like Seditionaries), recording and releasing music on their own without the aid of a major record label, and also the creation of a whole raft of Fanzines to put on the record what was going on (instead of having to rely only on the weekly music press of Melody Maker, NME, Sounds and Record Mirror).
These fanzines were no thrills, usually zeroxed with poor typing (or no typing at all), headlines written in felt tip pen and cut and paste poor quality pictures, usually stuck together with staples! They were not very professional looking at all and it was their messiness that gave them a real sense of appeal. You could usually purchase these at certain record shops or maybe from the person who created them who you might bump into selling them at a music venue.
(Front covers of Issues of Sniffin' Glue published between 1976-1977 -

Issue 2

and the Christmas Issue - Sniffin' Snow are not pictured)