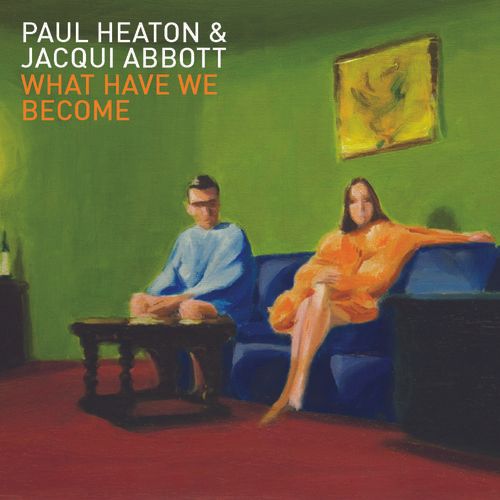 Click on the links to enjoy the music.
The first single from the album is 'D.I.Y.'
The video is directed by Johnny Vegas.
For the first time in more than a decade Paul Heaton and Jacqui Abbott are back singing with each other again on record. The last time was of course back in the days of The Beautiful South. Jacqui was a part of the group for four albums - 'Miaow' (1994), 'Blue is the Colour' (1996), 'Quench' (1998) and 'Painting It Red' (2000).
Jacqui is best remembered for her performances on some of the excellent singles by The Beautiful South -
BBC Breakfast Interview with Paul and Jacqui.
Ever since the band split up after 19 years of playing due to "musical similarities" Paul Heaton has been a solo artist releasing a couple of albums but whilst they were good they lacked a certain something, or someone even!
Interview and performance of 'D.I.Y.' Live on The One Show.
So it's absolutely fantastic that they are back together again making music and you'd never think they had been apart. 'What Have We Become (Deluxe Edition)' is a great collection of 16 tracks full of Heaton's great wit and blended with Abbott's beautiful tone produces one of the great pop albums of 2014. I do hope that they get some success with this. It's great to see and hear them together again.

On working with Abbott once again, Heaton said: "Working with Jacqui again was like going into your garage and discovering a beautiful, covered up Rolls Royce that hadn't been started in years. Jacqui is one of the best singers I've worked with and is also part of my past. It was only a matter of time before I asked her."
The Plug, Sheffield 14th December 2013
There's quite a few other live performance videos on You Tube worth checking out as well.
Through The Years with Paul and Jacqui