Music has often documented the times in which we live and the events that happen in it and one particular event is remembered today in Ohio.
On this day in 1970, Four students at Kent State University, Ohio were killed and eleven wounded by National Guard troops at a campus demonstration protesting the escalation of the Vietnam War.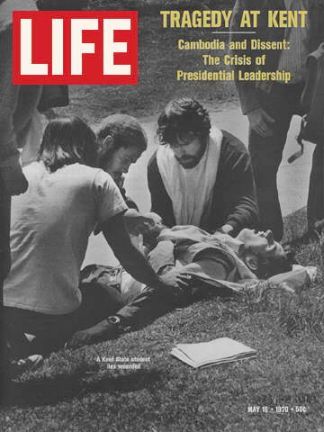 After seeing picutures of the incident in 'Life' magazine it inspired Neil Young to compose 'Ohio' which became a hit for Crosby Stills Nash and Young. It was released a couple of months (June 1970) after the shootings and peaked at #14 on the Billboard Hot 100.