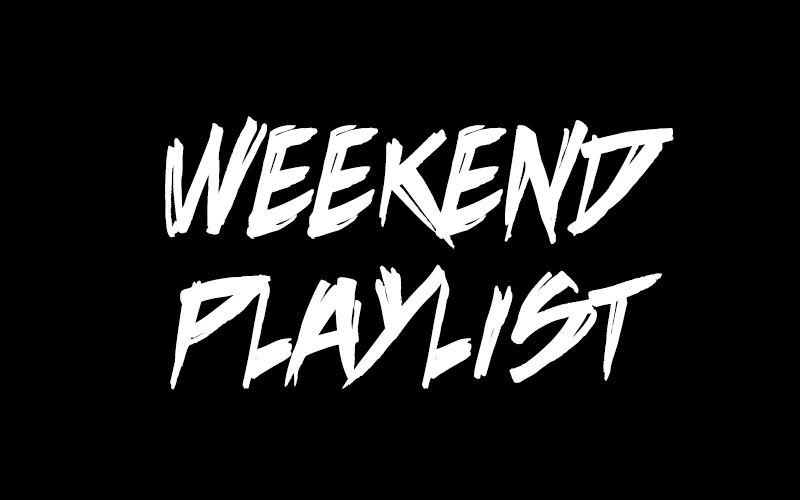 For the weekend I thought I'd share a ten tracks from Albums/EP's that that are currently getting spun at home and as usual it's a very wide mix of musical styles.
1
Kicking it off is a fantastic live cover performance of TV Smith's 'The Lion and The Lamb' by Meg 'n' Jez. It's on their debut album 'Follow It Down' and is well worth checking out. The album will be out at the end of the month.
2
Jonah 33 is next with 'Blood is Thicker' from their new 'Dead Men Walking EP'.
3
The Shangri-Las - 'Give Him a Great Big Kiss' is part of a collection called 'Sophisticated Boom Boom! The Shadow Morton Story' put out last year by Ace Records.
4
'Walk On By' - The Stranglers. From the 11CD 'Giants and Gems 40th Anniversary Collection'. Absolutely loaded with great music stretching across the decades. 'Walk On By' was first released by the band as a free single with early copies of their third album 'Black and White' in 1978.
5
The Mad Caddies - 'Shoot Out The Lights' from their latest album 'Dirty Rice'.
6
'High Hopes' by Bruce Springsteen and The E Street Band. The live in New Orleans 2014 Bootleg will be getting a blast out as well this weekend.
'Radio Free Europe' - R.E.M. is part of the 50 track 'Complete Rarities: I.R.S. 1982-87' album.
R.E.M. - Pop Song 89 (Acoustic) is part of a massive 131 track collection called 'Complete Rarities: Warner Bros. 1988-2011'.
'Reckless Forgiver' - Jars of Clay. This is their latest single and is taken from their excellent 'Inland' album that was released last year. The video below is a live version film at their studio Gray Matters in Nashville.
Lastly, but by no means least, an old favourite from the vaults 'MTV Unplugged' - 10,000 Maniacs.