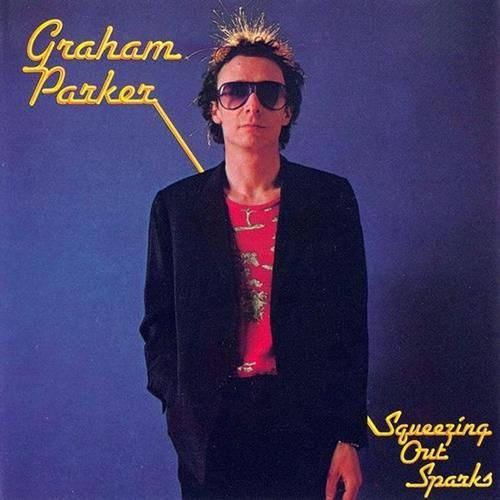 When it was released in March 1979, 'Squeezing Out Sparks' became Graham Parker's most successful album. In the UK it peaked at #18 and in the USA #40.
Although not named on the album sleeve, The Rumour did actually play on the album and were credited on the disc label. The Rumour horn section by the way might have been absent from this album but they were very present on the recording of 'London Calling' by The Clash, also released in 1979.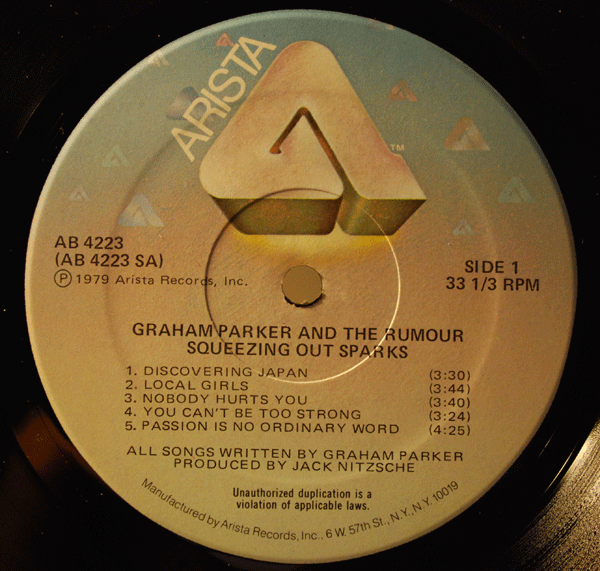 Village Voice voted it the #1 album of 1979 and Rolling Stone Magazine's list of top albums from 1967-1987 had the album listed at #45.
On their list of the 500 Greatest Albums of All Time it was sitting pretty at #335.
Previous releases by Graham Parker and The Rumour had been noted for their particular brand of white boy soul that infused them (listen to previous album 'Stick To Me'), this album was a bit of a departure from that formula.
This still remains one of my favourite and oft played albums by Graham Parker and The Rumour.
Not all the links below are for the actual recordings that appeared on the album but I have tried to find as many as I could that are.
Side Two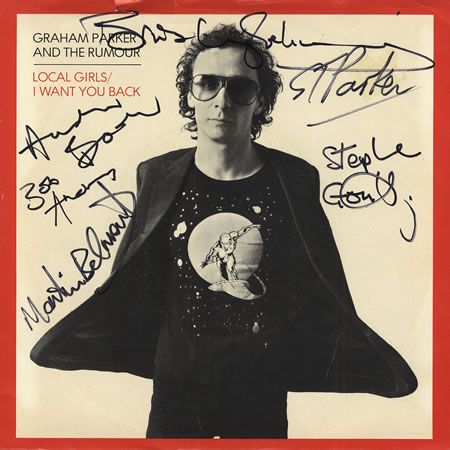 Live Videos from 'Squeezing Out Sparks Tour'.
The Old Waldorf, San Francisco 9th April1979.