Entered the album charts in the UK at #2 and spent 23 weeks on the chart.
In the USA the album peaked at #7 and spent 61 weeks on the chart! It became the group's biggest selling album.
It was the last great album by The Clash (oh yes, there would be that album 'Cut the Crap', but to many that doesn't count - even the remaining members didn't touch it when they put together 'Sound System'!).
Click on the links to enjoy the music.
The album was originally scheduled to be a double album with the working title 'Rat Patrol From Fort Bragg' but this idea was scrapped after some internal strife within the band. Mick Jones had mixed the first version but the rest of the band were disatisfied with the results and therefore Glyn Johns was brought in to rescue the whole product and reduced the album to a single disc. The Mick Jones mixes later turned up as a bootleg, some which have 19 tracks or others have 17 (eliminating 'Once You Know' and 'Overpowered By Funk').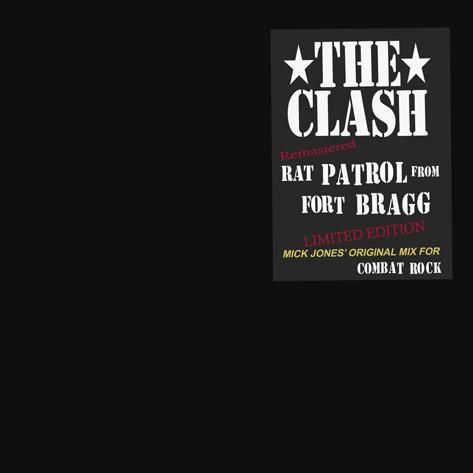 "Kill Time" – 4:58
"Rock the Casbah" – 3:47
"Red Angel Dragnet" – 6:12
"Ghetto Defendant" – 6:17
"Sean Flynn" – 7:30
"Car Jamming" – 3:53

"Inoculated City" – 4:32

"Death Is a Star" – 2:39
"Walk Evil Talk" – 7:37
"Atom Tan" (Instrumental) – 2:45
"Overpowered by Funk" (demo) – 1:59
"First Night Back in London" – 2:56