I always loved Thursday mornings when I was a kid at school. Not because I liked school, nothing could be further from the truth on that issue! Thursday was a great day because it was the day the new Music Papers came out. Back then I was an avivd reader of Sounds, NME and Melody Maker.
Sounds 1977 Issue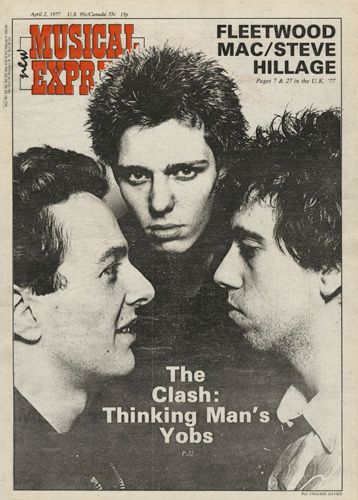 NME 1977 Issue
Melody Maker 1977 Issue
Record Mirror was often avoided because it dealt in far too much pop music and would only be purchased when a favourite artist would appear on the front cover!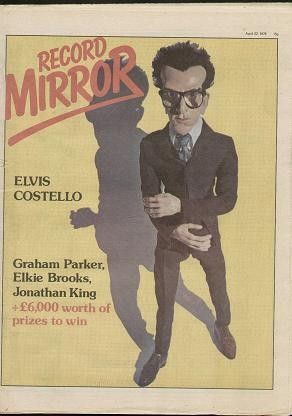 Record Mirror 1978 Issue
This was the primary way we discovered new music when were kids. Yep, we read the Music Papers from cover to cover in search of something new or some little piece about our favourite bands of the time. The Gig reviews were vital of course, though some of the reviewers you wondered what on earth they had been watching (especially if it was a show you happened to be at!). The Singles of the Week were always the first port of call when opening up the paper, followed by the album reviews.
We would revel in the musings of Nick Kent, Tony Parsons, Charles Shaar Murray, Paul Morley and Danny Baker at the NME. Over at the Melody Maker it was Vivien Goldman, Mary Harron and Mick Watts. At Sounds it was Savage Pencil (Edwin Pouncey), Garry Bushell, Penny Valentine and Geoff Barton. Few of those names would mean that much to folks today but they were just some the writers who were informing young and old minds back then.
Music Radio of course was another source of for musical discovery, not daytime radio with the likes of Tony Blackburn and Gary Davies etc but night time radio with the likes of John Peel, Kid Jensen (his show was between 4.30-7pm though he did end up doing the 7-10pm slot as well), and of course Andy Kershaw (who was on before Peel in the 8-10pm slot). Between the hours of 8pm and Midnight when the station closed down for the night (24 hour radio was a few years down the line from these heady days!). And boy did we discover loads of great music between those three!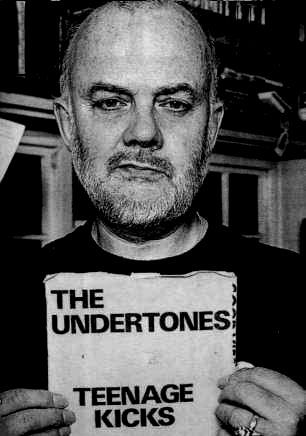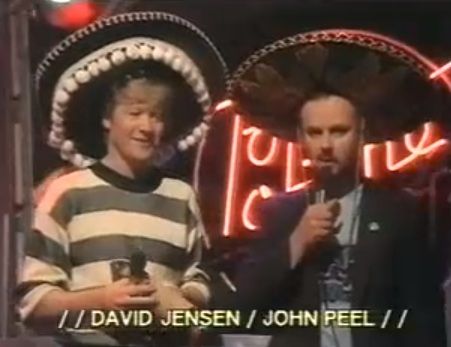 David "Kid" Jensen and John Peel on TOTP
Andy Kershaw and John Peel
Our other source of discovering new music when we were younger was going to the Record Shop. Fortunately for us we had two that we would frequent: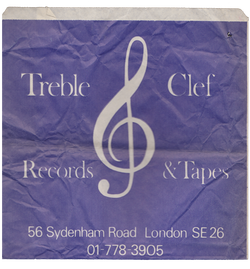 Treble Clef was in Sydenham and I still have fond memories of seeing bands like XTC and Eddie and the Hot Rods on the TV and rushing down to the shop before closing time at 5.30 in order to pick up the Limited Edition 12"'s of 'Science Friction" (AKA '3D EP') and 'Do Anything You Wanna Do', and a host of other releases.
Counterpoint Records was the other one and that was in Forest Hill. Actually Counterpoint became a hangout for many of us young punks and we would often bunk off school and be found pestering Andy Ross to play us new music. He had a band called the Disco Zombies and their 2nd release,
'Drums Over London'

(they had released an EP called 'Top of the Pops' - about six months prior to The Rezillos having a chart hit with the same titled song), was something we helped Andy Ross with by stamping the labels and folding the sleeves and even taking a trip to Rough Trade Records to help distribute the single.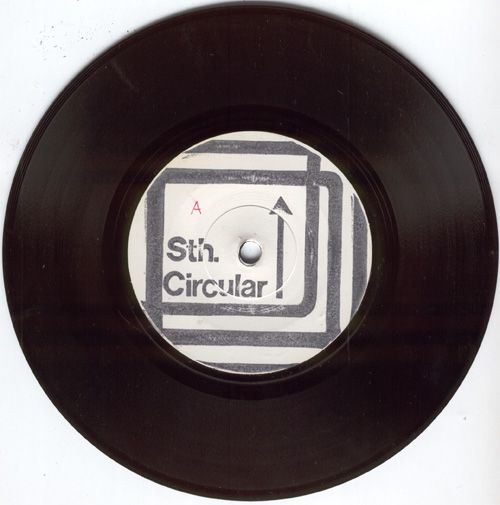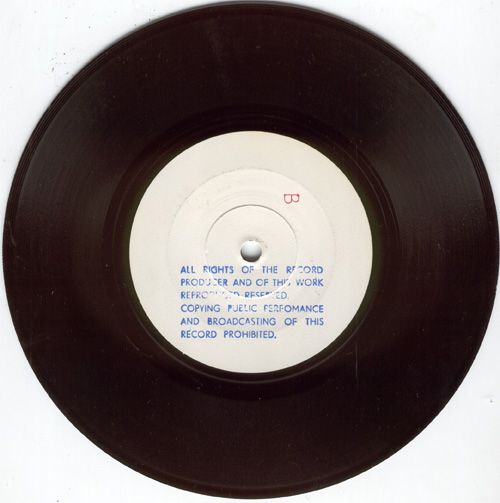 That was just an aside. Now, where was I? Oh yes, visiting the Record Shops as a way of discovering new music. The guys who worked in these places had a good knowledge of music and loved it themselves so it was no bother for them to play stuff you asked to listen to. These days it's hard finding a Record Store so if you have a local one value it with your life. When a lot of the bigger stores like HMV and Virgin were putting the small stores out of business the service they gave was minimal and even some of the staff had no clue about music! So finding a place that has people who love music and are happy to make a connection with you as a customer is priceless I think.
The last two avenues of seeking out new music were going to gigs (listening to others talking up bands and then going yourself to a show and also DJ's at the gigs - far too few venues these days have a DJ that plays between the sets) and of course your friends' record collections. Besides being a total music nut myself I was fortunate enough to have some great friends around who shared a passion for music and was able to make many new discoveries by roaming through their collections.
It's all a little bit different these days with the Internet and having unlimited access to music via things like You Tube and Spotify. Even how we are now able to enjoy a show that was only played the night before (or even hours before) is there for us at the click of a mouse.
It's funny though just looking at what I've written above because apart from no longer really listening to Music Radio (I dabble from time to time) and visiting an actual Record Store, the ways I discover new music for myself has pretty much remained steady for more than thirty years:
I still read the music press, monthly rather than weekly (though I do dabble on some music press sites on a daily basis as well), and I still go to gigs (not as many as I would like), and more importantly I still have friends who have a love and passion for music and am constantly discovering music via them that's new to my ears.
What about you? How do you keep on the ball with your own musical discoveries. Feel free to drop a comment, I don't bite!