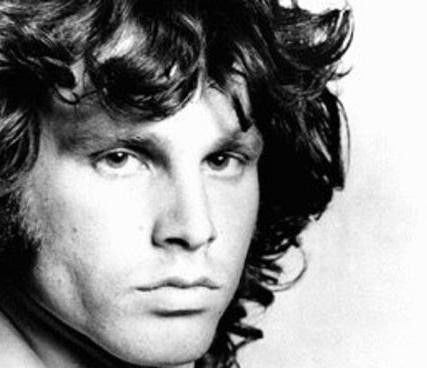 Today is the anniversary of the death of Jim Morrison.
1943-1971
When I was a kid I can remember hearing songs like 'Hello, I Love You', 'People Are Strange', and 'Light My Fire' on the radio but not really grasping their significance in the grand scheme of all things rock and roll. I began to pay more careful attention when Status Quo recorded 'Roadhouse Blues' for their 1972 album 'Piledriver' which was released when I was 9 years old! But it wasn't until I was a teenager before I had my first ever album of The Doors - the 1967 debut, bought secondhand for about 75p! That album was almost like a Greatest Hits as it was loaded with fantastic tracks: 'Break On Through', 'The Crystal Ship', 'Light My Fire', 'Take It As It Comes' and of course the epic 'The End'.
I was trying to remember when I first saw live footage of them and I think it was a late night showing of the 1968 Film 'The Doors Are Open' which included footage of the band playing at The Roundhouse in Camden Town. There was something quite striking about them right from the start with that awesome version of 'When The Music's Over'. That line 'Music is your special friend' was already something that I was coming to notice.

Click on the links to enjoy the music.
The Doors Are Open (1968)
The Very Best of The Doors