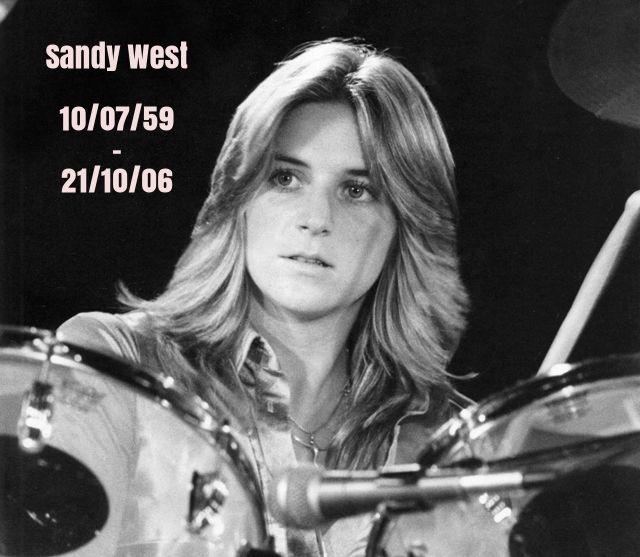 Born on this day in 1959. Sandy West was the Drummer for the excellent band The Runaways.
Sandy began drumming at the age of 9 after her Grandfather bought her a kit. By the age of 13 she was one of the only girl drummers playing in local bands at teenage parties. At the age of 15 she met Joan Jett and producer Kim Fowley and formed The Runaways. Fowley had actually given her the phone number of the young guitarist Joan Jett and after they hooked up Fowley helped them to find the remaining members of the band - namely Cherrie Curie and Lita Ford. Before they arrived though Micki Steele (Michael Steele who would go on to play bass and have success with The Bangles) was part of the group providing Bass and Vocals.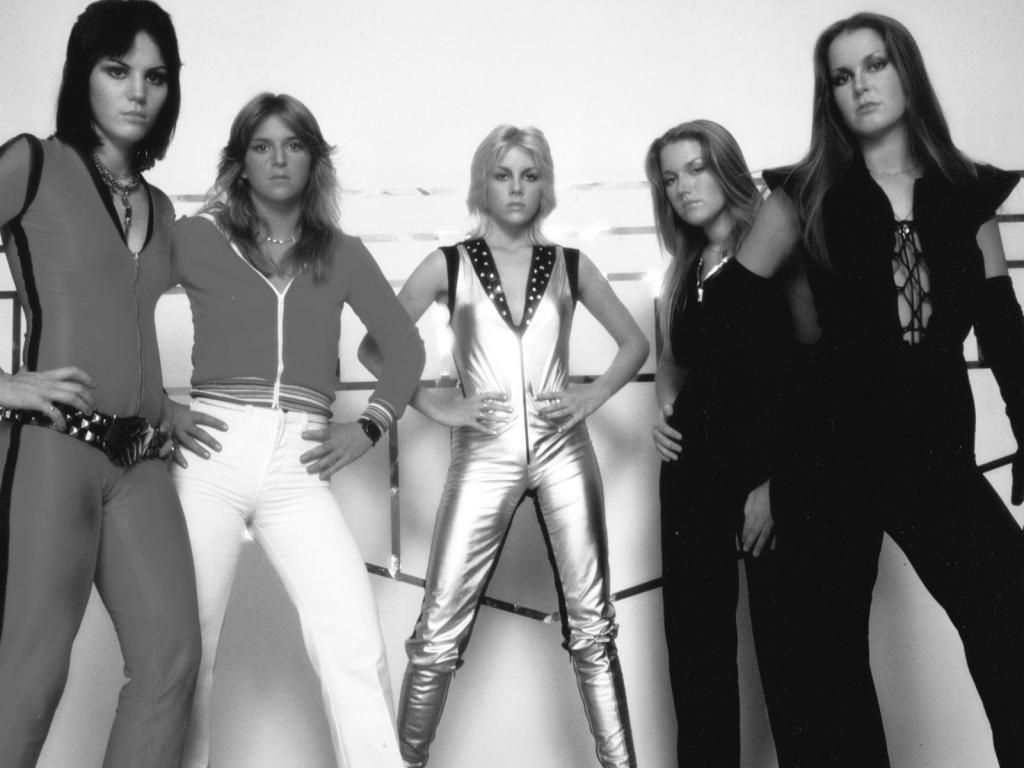 The Runaways would go on to release four studio albums and a live album recorded in Japan: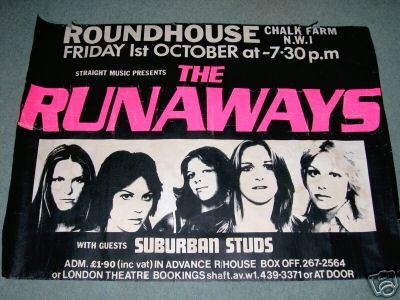 Poster Advertising The Runaway's First Ever UK Gig
*The support band for this show was Tom Petty and the Heartbreakers!
In 2005, Sandy was diagnosed with lung cancer, which later spread to her brain, and she died on October 21, 2006 at the age of 47. Joan Jett said in a statement, "We shared the dream of girls playing rock and roll. Sandy was an exuberant and powerful drummer," adding, "I am overcome from the loss of my friend. I always told her we changed the world."
The Final line up of The Runaways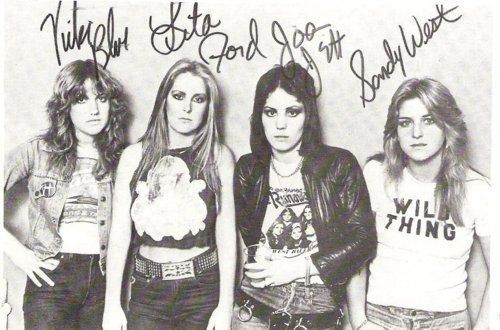 School Days (Dutch TV)