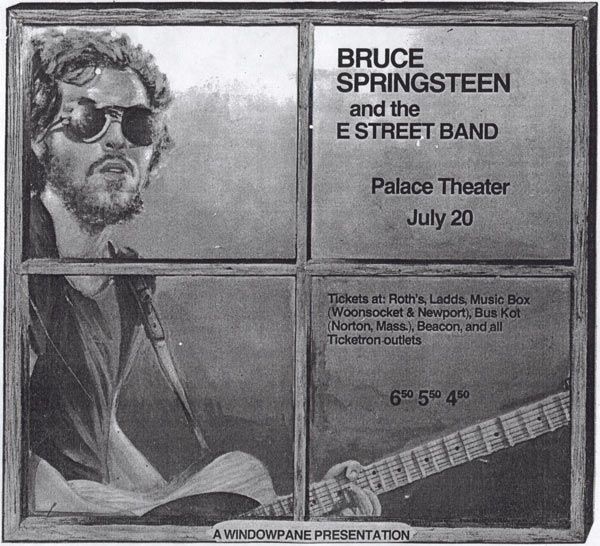 On this day in musical history Bruce Springsteen and the E Street Band kicked off the 'Born To Run Tour'. Opening night (20th July 1975) was at The Palace Concert Theater in Rhode Island.
The Tour would be 116 Dates and would finish up on 28th May 1976 at The U.S. Navel Academy in Annapolis.
It is also the live debut of "Miami" Steve Van Zandt on guitar for the E Street Band.
Setlist
INCIDENT ON 57TH STREET / SPIRIT IN THE NIGHT / TENTH AVENUE FREEZE-OUT / GROWIN' UP / IT'S HARD TO BE A SAINT IN THE CITY / THE E STREET SHUFFLE - HAVING A PARTY / BORN TO RUN / THUNDER ROAD / NEW YORK CITY SERENADE / KITTY'S BACK / ROSALITA (COME OUT TONIGHT) / 4TH OF JULY, ASBURY PARK (SANDY) / A LOVE SO FINE - SHOUT / SHA LA LA / QUARTER TO THREE