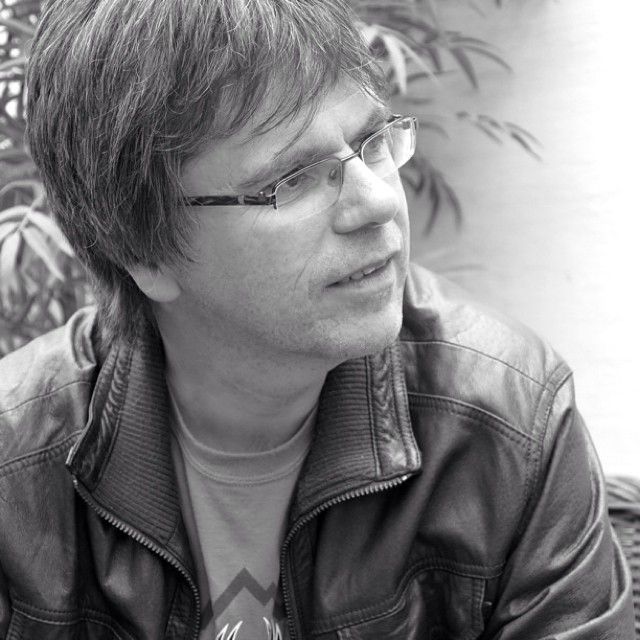 (All Photos by Mark Heybourne unless otherwise noted)
Click on the links to enjoy the music.
Name:
Andrew Dawes
Age: 45
Occupation:
Part time teacher/ part time PhD student.
Married/Single/Kids:
Married to Christine with a daughter, Cerys.
Base of Operations: Nottingham.
First Record ever bought:

This Is The Modern World (album) by The Jam

.

Musical Weapon of Choice: Acoustic Fender 12 string or Rickenbacker 12 string.

Solo or a band: Solo.

Where can we find your music?
reverbnation.com/andrewdawes
, also on iTunes and spotify.


Doug:When and where did you first play live? Were you petrified or confident?

Andrew: I first played live when I was 15 at a local youth club in Boston, Lincolnshire. I was terrified and broke a string almost immediately- that's one of the reasons why I took up the 12 string- more strings to get through!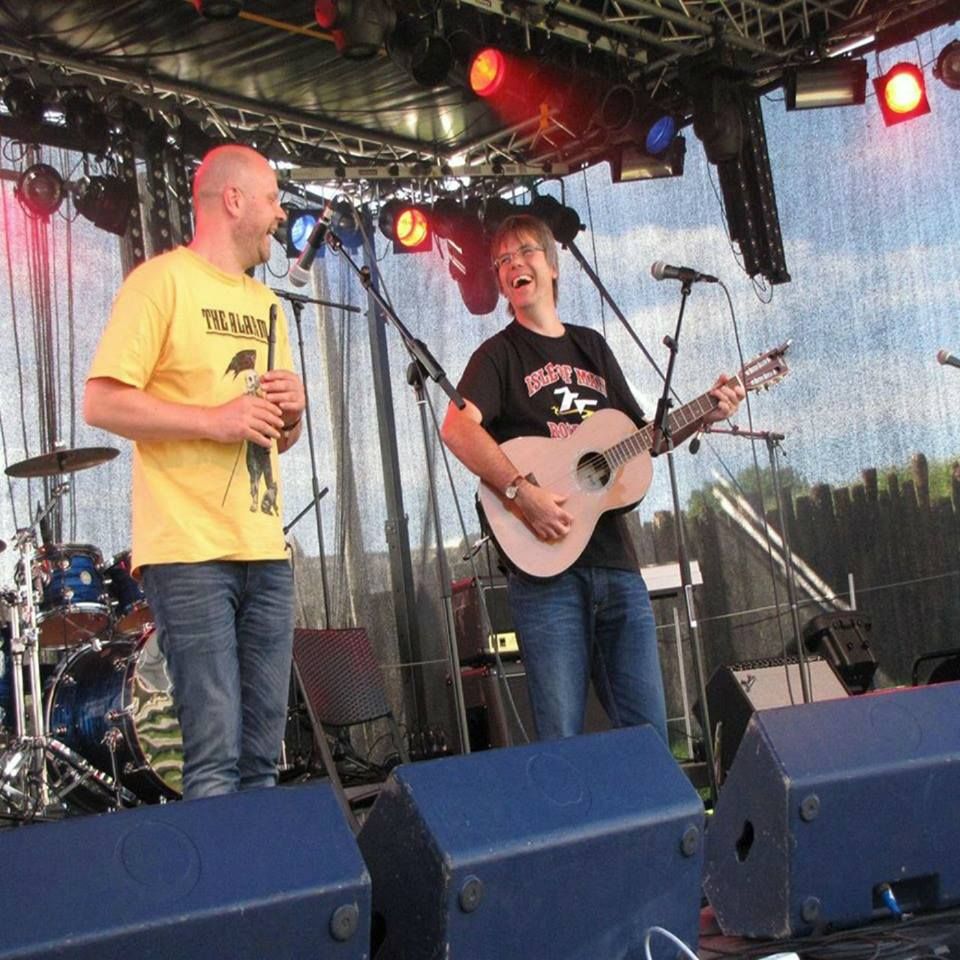 Doug: Did I hear that you recently played in Norway with a certain Welsh legend called Mike Peters? How did that come about?

Andrew: The Norway connection has come about through meeting two Norwegians, Geir and Trond, at The Alarm's Gathering event. We have become really good friends. Last summer I went to Norway to see them and go to the Vindmolle:Larm festival near Kristiansund. Initially, The Alarm were due to play but that didn't happen in the end because of Mike's commitments with Big Country at the time I think. All was not lost however as Geir knew the promoter of the festival and gave him one of my CDs and convinced him to give me a slot at the festival. It was a wonderful experience and the response I got from the crowd was lovely. The same promoter organised the Mike Peters gig in Trondheim on Mike's recent tour to Norway in May. As I was going over to Norway anyway to see a few of the dates and catch up with my friends there, I contacted the promoter and got the support slot in Trondheim. It was a magical experience to support one of my heroes and go down well.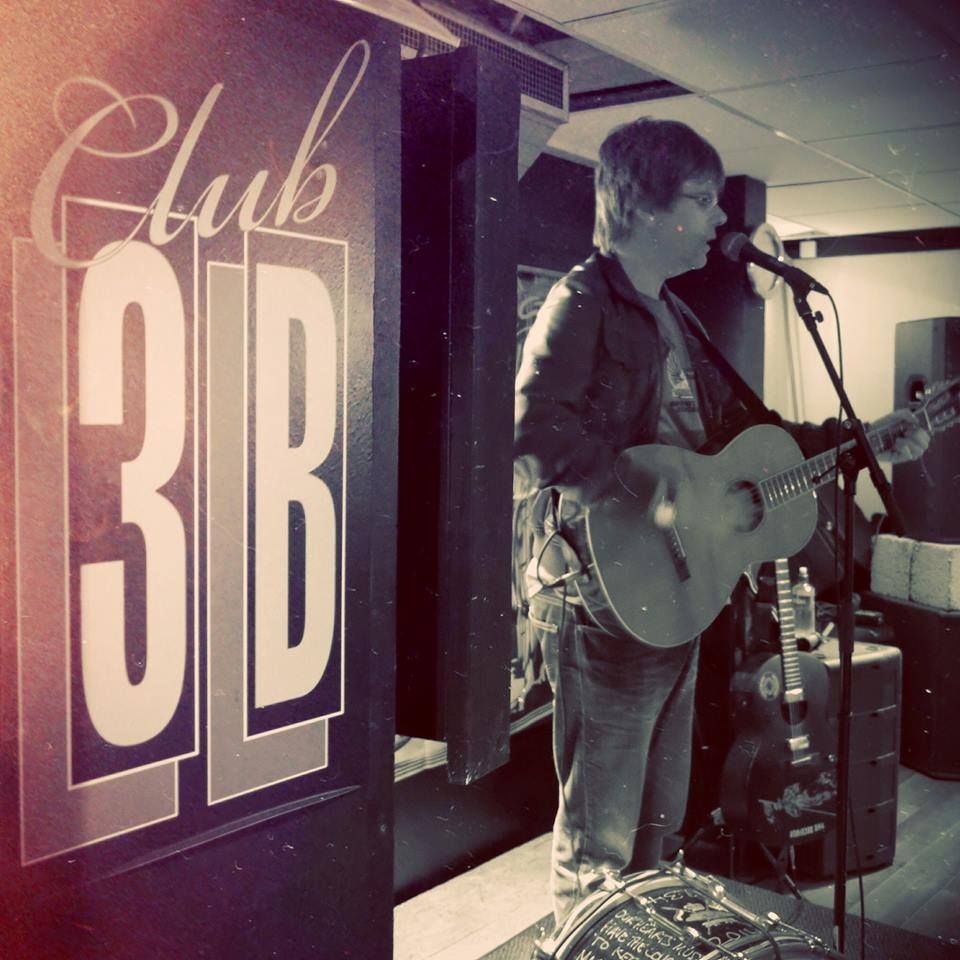 The Vindmolle:Larm festival appearance went so well, especially when my friend Trond accompanied me with his Irish whistle on my song Northern Light, that I insisted we do a CD together when he was over next for the last Gathering. We jammed together whilst I was in Norway and throughout the Gathering weekend and recorded 4 songs straight after the Gathering in Ollerton, Nottinghamshire. I'm really pleased with the result of it and we hope to do the same when he's over for this Gathering and probably the one after too.
Checkout the Ollerton Session Here.


Doug: I also heard that you wrote a thesis recently on Nottingham Forest, is that correct?

I have a few Forest stories for you:

Firstly, my old PE teacher at Forest Hill Boys was none other than Nottingham Forest legend Roy Dwight, he scored the opening goal in the 1959 FA Cup Final against Luton Town before being taken off after 33 minutes after breaking his leg in a tackle. Those were the days of no substitutions and so Forest had to play the rest of teh game with ten men (though Bill Whare got cramp about ten minutes from the end of the game so they basically won the game with 9 men on the field. Good job that they scored their two goals early in the first half.
Secondly, back in the 80's when Chelsea were in the old 2nd Division along with Forest on a match day at Stamford Bridge the Blues overcame the Reds and somehow I ended up getting stuck with a load of Forest supporters as I was trying to get home. The police though were keen to get the Forest fans onto trains and out of the city and I tried a few times to get away from the pack and ended up on a train to Nottingham with all these fans, it was only when we arrived there that I could make a break for it and ended up having to wait until Sunday morning before I could get a train back to London! I had to hide my Chelsea scarf down my trousers for fear that I would get my head ripped off by an angry bunch of Forest fans. Oh the joys!
Thirdly, I always had a bit of a soft spot for Forest because of Brian Clough. When my Dad was on the verge of dying a good few years ago I bought Cloughie's autobiography as a birthday present for my Dad and wrote to Cloughie and told him the siutation, he wrote a nice wee note for my Dad. I didn't know it at the time but Clough himself was quite unwell and my respect for him grew a lot more when I found that out. It was wonderful that he took the time to do that.

Andrew:

I love those stories! Yes, following football in the 80s could be pretty scary. I have a few stories like that. You're close on what my thesis is about. It centres around Forest and Notts County, two of the oldest clubs in the world, and the strong impact they had on football's growth. With regards Roy Dwight, there's a brilliant book that culminates with the celebrations of the 1959 F.A. Cup final -

My Father and other Working-Class Football Heroes by Gary Imlach

- you must read it! And that's lovely to hear about what Cloughie did for your Dad. I have a lot of admiration for Clough even though I'm not a Forest fan. I coach a school team and I'm very much inspired by Cloughie - our style of play and attitude.




(Photo from Andrew Dawes Music on Facebook)


Doug: Do you find it a hard thing to write songs? You hear stories about guys who bang out a song in 10 or 20 minutes and it goes onto be a number one single! Does that kind of thing frustrate you? What inspires you to write?

Andrew:

I always write from personal experience. Music has been an incredible therapy for me- a great way of 'getting things off my chest'! My best songs have all come fairly easily and naturally. Paul Weller wrote

That's Entertainment

in 15 minutes and, similarly, my best songs have initially been written in a short flurry of inspiration/ rage/ wonder. Hang On, Northern Light, Against The Tide, Colour, Wreckage and Image of a Dream all came about like that. I don't like things if they're contrived.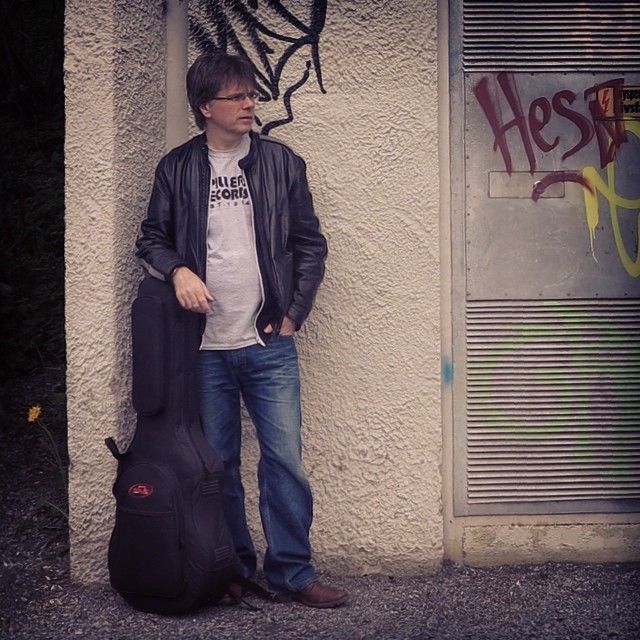 Doug: What musicians/bands etc inspire you as you develop your own craft? Who first made you want to pick up a guitar or write a song?

Andrew: The first songs that i heard as a boy that made me fall in love with music were Going Underground, Eton Rifles and Down In The Tube Station at Midnight by The Jam, Olivers Army by Elvis Costello and Denis by Blondie. It was The Alarm, however, that influenced me to learn initially the bass but then guitar. I saw them 3 times on the Strength tour in December 1985 and that was really inspirational. I spent the following long summer holiday getting blisters on my fingers learning Marching On and straightforward indie songs of the time like Some Candy Talking by The Jesus and Mary Chain as well as coming up with my own rudimentary songs.

I always like to ask people what is on their Soundtrack4Life?

Andrew: Soundtrack for my life so far? Setting Sons - The Jam, Declaration - The Alarm, Joshua Tree - U2, Everything Must Go - Manic Street Preachers, The Trials of Van Occupanther by Midlake and Verden Pa Nakken, Venner I Ryggen by Oslo Ess, a brilliant band that I saw at the Vindmolle:Larm festival.

Doug: What's the best piece of advice you have been given along your journey of being a musician and do you have a piece of advice that you can pass onto any of our readers who might be about to begin a similar musical journey?

Andrew:

I've learned over the last two or three years to love what I'm doing. Sharing songs with people and have them sing along gives me an incredible thrill. I'm doing it for the joy and emotion that music brings. I saw The Hold Steady a few years back and the lead singer was thanking the crowd for allowing them to play and get so much joy from what they're doing. I completely concur with that.





Doug: The Future?





Andrew:

So my plans for the future now are to demo a couple of songs. I've written a song called Healing Hands and I'm working on an English language version of the Oslo Ess song Alt Jeg Trenger which I really love. Then I'm going to be recording at Abbey Road with Mike Peters in September on the longest recorded song 'The Scriptures' which I'm very excited about and think is a brilliant cause. Then I'm hoping to play at the Lancaster Music Festival in October. After that, I'll be thinking about the next Gathering and hoping to do a short set at The George with friends on the Saturday at around 6pm before recording another CD with my good friend Trond Lysaanes on the Monday after.



Many thanks to Andrew for giving his time to do this, it's much appreciated.



I would like to finish with a little known fact about Andrew Dawes (well known in Alarm Circles though): at The Gathering 17 he defeated me by a point in the final of Alarm Mastermind! I have barely recovered from such a devasting loss!



The photo below is from The Alarm's website if I remember correctly.




Andrew also has a Facebook page: Andrew Dawes Music.