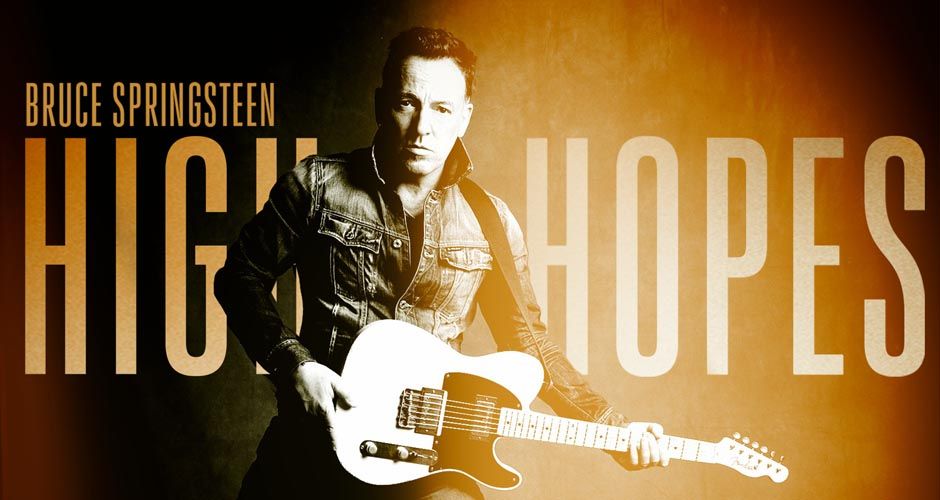 After the free show in Dallas on Sunday normal touring service resumed last night in Cincinnati at the US Bank Arena with the first date of the US Leg of the High Hopes Tour. Bruce and the band played for around 3 hours and 10 minutes.
There's no Stevie on this jaunt as he's off filming Lilyhammer in Norway. Tom Morello steps in as an able deputy and for the second time Patti's back on stage after a very long absence.
There's a few links already and hopefully throughout the day there will be more and better quality ones which I'll add later.
There's only 16 dates on the tour:
April 08, 2014
Cincinnati, OH
at the US Bank Arena
April 12, 2014
Virginia Beach, VA
at Farm Bureau Live
April 15, 2014
Columbus, OH
at the Nationwide Arena
April 17, 2014
Nashville, TN
at the Bridgestone Arena
April 19, 2014
Charlotte, NC
at the TWC Arena
April 22, 2014
Pittsburgh, PA
at Consol Energy Center
April 24, 2014
Raleigh, NC
at the PNC Arena
April 26, 2014
Atlanta, GA
at the Aarons Amphitheatre
April 29, 2014
Sunrise, FL
at the BB&T Center
May 01, 2014
Tampa, FL
at MidFlorida Amphitheatre
May 03, 2014
New Orleans, LA
Jazz and Heritage Festival
May 06, 2014
Spring, TX
at The CWM Pavilion
May 13, 2014
Albany, NY
at the Times Union Center
May 14, 2014
Hershey, PA
at the Hersheypark Stadium
May 17, 2014
Uncasville, CT
at Mohegan Sun Arena
May 18, 2014
Uncasville, CT
at Mohegan Sun Arena
SETLIST
1. High Hopes
2. Badlands
3. Death to My Hometown
4. Night
5. Hungry Heart
6. Spirit in the Night
7. Wrecking Ball
8. Lost in the Flood
9. Because the Night
10. Heaven's Wall
11. American Skin (41 Shots)
12. The Promised Land
13. Pay Me My Money Down
14. Darlington County
15. Shackled and Drawn
16. Waiting on a Sunny Day
17. The Ghost of Tom Joad
18. The Rising
19. Land of Hope and Dreams